Discover the possibilities
CUPPA students and alumni are uniquely skilled to build and transform sustainable urban neighborhoods and communities and to address the challenges presented in the 21st century. CUPPA's top ranked accredited academic departments feature over 500 students studying a broad scope of undergraduate degrees along side two professional accredited graduate programs in Public Administration and Urban Planning and Policy.
STEM
All of our UPP graduate degrees are STEM classified under Sustainability Studies which means that international students with F-1 visas are eligible to remain in the US under the OPT (Optional Practical Training) program for up to three years and two months after graduation. Students with H-1b visas can stay up to 9 years after graduation.
By Program
| Undergraduate Majors | Undergraduate Minors | Joint Degrees (Bachelor of Art and Master's) | Graduate Degrees | Certificate Programs |
| --- | --- | --- | --- | --- |
| Public Policy | Geographic Information Systems (GIS) | BA Public Policy & Master of Public Administration | Accelerated Master of Public Administration (MPA) | Geospatial Analysis and Visualization |
| Urban Studies | Public Policy | BA Urban Studies & Master of Urban Planning and Policy | Master of Public Administration (MPA) | Public Transit Planning and Management |
| | Nonprofit Management | | Master of Public Policy (MPP) | |
| | Civic Analytics | | Master of Science in Civic Analytics (MSCA) | |
| | Sustainable Cities | | Master of Urban Planning and Policy (MUPP) | |
| | Urban Studies | | Master of Urban Planning and Policy (MUPP)/Master of Public Health (MPH) Dual Degree | |
| | | | Master of City Design (MCD) | |
| | | | Master of Urban Planning and Policy/Master of Public Health (MUPP/MPH) Joint Degree | |
| | | | PhD Public Administration | |
| | | | PhD Urban Planning and Policy | |
By Field
| Field of Study | Undergraduate Majors, Undergraduate Minors, Master's Degrees, Certificates | Career Examples By CUPPA Alumni |
| --- | --- | --- |
| City Management | Public Policy Major, Master of Public Administration, Master of Public Policy, Master of Science in Civic Analytics | City Administrator, Budget Director, Management Analyst, Director of Building and Permits, Asset Manager, Coordinator of Special Projects |
| Community Development | Urban Studies Major, Urban Studies Minor, Master of Urban Planning and Policy | Project Manager, Community Engagement, Director/AD of Community Development, U.S. Senate Aide, Real Estate and Housing, Government Relations |
| Economic Development | Public Policy Major, Public Policy Minor, Urban Studies Major, Urban Studies Minor, Master of Urban Planning and Policy, Master of Public Policy, Master of Science in Civic Analytics | Economic Development Planner, Government Relations, Strategist, Development Director, Senior Rist Management Specialist |
| Financial Management | Public Policy Major, Public Policy Minor, Master of Public Administration, Master of Public Policy, Master of Science in Civic Analytics | Procurement Manager, Director of Strategic Initiatives, Budget Director, Analyst, Director of Financial Services, Manager of Operations and Analytics |
| GIS | Urban Studies Major, GIS Minor, Urban Studies Minor, Master of Urban Planning and Policy, Certificate in Geospatial Analysis and Visualization | GIS Data Analyst, CAD Specialist, Senior Transportation Planner, GIS Specialist, Infrastructure Analyst |
| Non-Profit Management | Public Policy Major, Public Policy Minor, Urban Studies Major, Urban Studies Minor, Master of Public Administration, Master of Urban Planning and Policy | Executive Director, Non-profit Development & Event Manager, Chief Operating Officer, Outreach and Engagement Coordinator |
| Higher Education Administration | Public Policy Major, Public Policy Minor, Master of Public Administration | Assistant Dean, Associate Director, Association Vice President, Director of Human Resources, Research Program Administration |
| Housing/Affordable Housing | Urban Studies Major, Urban Studies Minor, Master of Urban Planning and Policy | Director of Programs and Outreach, Director/AD, Project Manager, Housing Coordination Services Manager, VP of Public Housing |
| Higher Education Teaching and/or Research | PhD in Public Administration, PhD in Urban Planning and Policy | Administrator, Adjunct Professor, Research Professor, Assistant Professor, Associate Professor, Full Professor |
| Public Policy | Public Policy Major, Public Policy Minor, Master of Public Administration, Master of Urban Planning and Policy, Master of Public Policy | Government Relations, Policy Director, Policy Analyst, Advisor, Director, Aldermanic Aid |
| Sustainability | Urban Studies Major, Sustainable Cities Minor, Urban Studies Minor, Master of Urban Planning and Policy, Minor in Sustainable Cities, Master in City Design | Sustainability Planner, Advisor, Consultant, Environmental Protection Specialist, Bike Planner, Urban Designer |
| Transportation | Urban Studies Major, Urban Studies Minor, Master of Urban Planning and Policy, Certificate in Public Transit Planning and Management | City Planner, Transit Agency Management/Planning, Engineering, Data Analysis |
| Urban Planning and Design | Master of Urban Planning and Policy, Master of Urban Design | Urban Planner, Consultant, Land Planner, City Planner, Service Planner, Project Management, Transit Planner, Community Planner, Urban Designer |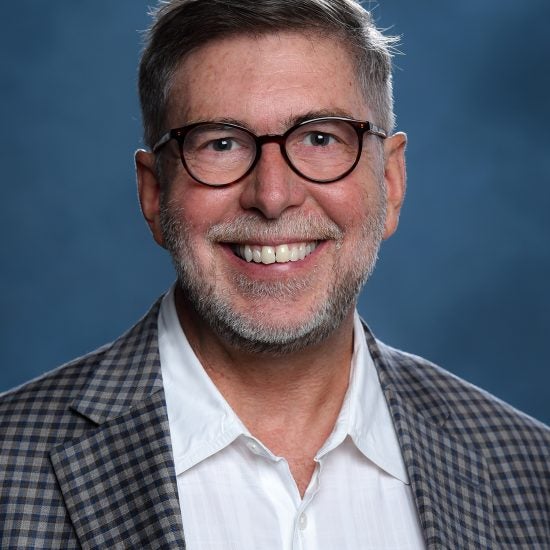 We're here to help. Contact Curt Winkle, Associate Dean for Academic Affairs