Admitted Student Information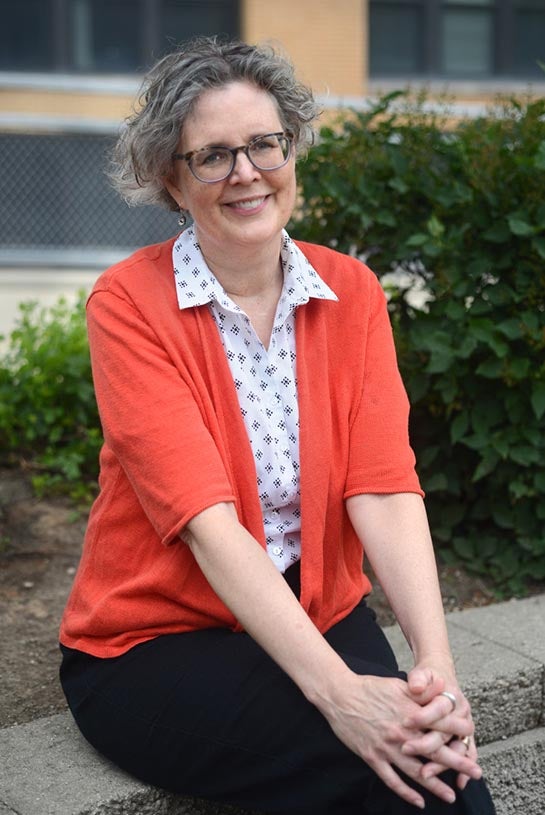 Welcome to the College of Urban Planning and Public Affairs at the University of Illinois Chicago and congratulations on your admission! Joining us as a student will make you part of nearly 100 collective years of promoting just, resilient, and livable communities. We look forward to seeing how you contribute to that mission.
CUPPA's success is due to our dedicated faculty, staff, students, and alumni who share our college's values, vision, and enthusiasm for our mission. You will learn from faculty members with deep expertise and a passion for teaching. Beyond your classes, you will have the opportunity to engage in internships which delve into real-world issues in the communities around us. All of your work will be challenging and fulfilling. Being a member of CUPPA also introduces you to our wide and welcoming network of alumni in local, state, and national government, non-profits, and consulting firms around the nation. It's a fantastic group – all using their academic foundation to address critical challenges in our cities.
Whether you come from the city, a suburb, a small town, a different state or another country, you will find that CUPPA is about making a difference in our communities, neighborhoods, and cities. We believe in government that serves the people efficiently and in a socially just way. CUPPA prepares the next generation of leaders – people like you – who have a passion to build a better world for everyone.
Let's get started.
Stacey Swearingen White, Dean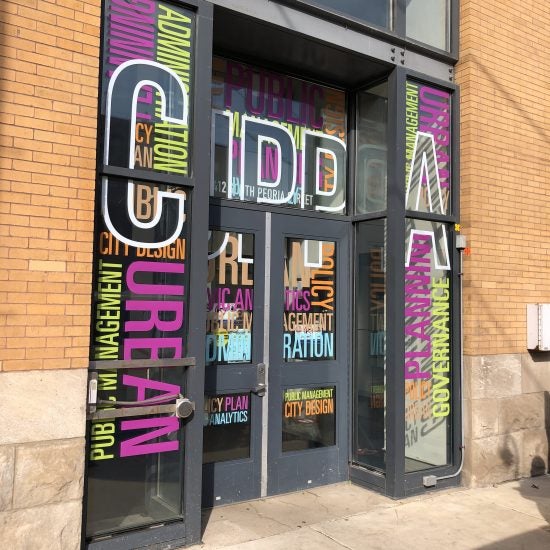 Join the CUPPA College Recruiter to explore student pathways, careers, and opportunities offered at the College of Urban Planning & Public Affairs.
Tues., March 7, 3 – 3:30 p.m., RSVP HERE ONLY for March 7
Tues., April 25, 3 – 3:30 p.m., RSVP HERE ONLY for April 25
Tues., May 16, 3 – 3:30 p.m., RSVP HERE ONLY for May 16
More CUPPA Events Here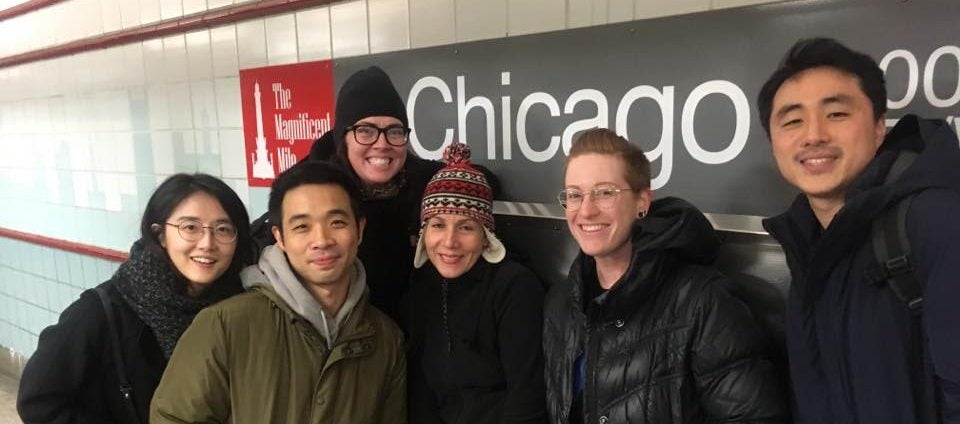 Congratulations on your admission to the College of Urban Planning and Public Affairs (CUPPA)!
The hard part is over (at least until classes begin), so we want to make things as simple as possible for you right now! Use the following as a guide to become a UIC student. And if you have questions, ASK us! We're here to help, so don't be shy
CUPPA has a great selection of classes, two majors to choose from, and a variety of minor options. So now what? Take a look at the steps below to see what comes next.
Getting Started:
Complete Placement Tests and Online Orientation Modules:
To complete any required placement tests and the online orientation modules, visit my.uic.edu and click on the UIC Connect tab. Students who complete their required placement exams and orientation modules will be sent an email from UIC ORIENTATION to their UIC email within 48 business hours. The email will include information about registering for the New Student Orientation. All incoming First-Year and Transfer students are required to attend New Student Orientation.
Attend New Student Orientation:
During New Student Orientation, you will become familiar with university resources and the College of Urban Planning and Public Affairs. Additionally, you will meet with your assigned academic advisor to register for classes. For the best course selection, it is strongly recommended that you participate in orientation early.
Please log into your my.uic.edu account to see available dates for your orientation session or email us at cuppa_advising@uic.edu.
Connect with CUPPA's Undergraduate advising team: ask us questions at cuppa_advising@uic.edu; we can help you set up a course plan and connect you to campus resources to help you prepare for life at UIC.
Mirtza Campbell  |  1st Year and Undeclared Student Advisor, mcamp19@uic.edu, (312) 413.8360, schedule an advising appointment on iAdviseMirtza is an academic advisor specializing in helping students navigate through their academic journey with the appropriate tools and resources so they may achieve their personal and professional goals. She joined the CUPPA advising team in 2018 and loves connecting students' passion and purpose with their studies here at UIC!
Sharon Hayes  | Public Policy Undergraduate Advisor, shar@uic.edu, (312) 996-2160, schedule an advising appointment on iAdvise
Since becoming an academic advisor, Sharon's primary mission is to put students first and be at their side for anything they need. Her goal is to help students succeed by assisting them in creating a specific and realistic plan for their academic coursework, as well as a career. Sharon shares internship and job postings daily and makes sure students are aware that work experience is just as important as their coursework, which she finds to help students stay on track and ultimately land the career they want.