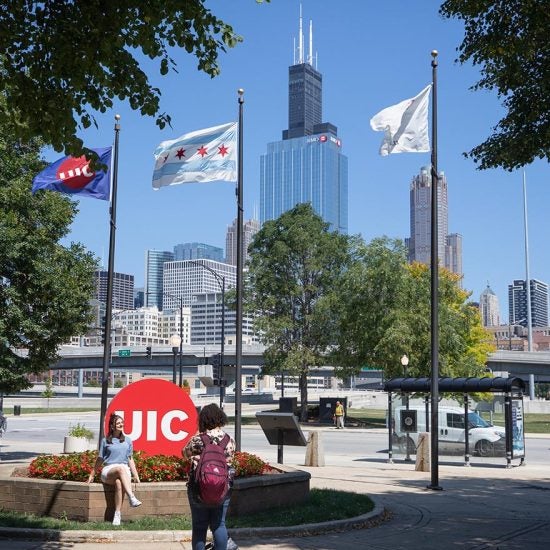 Explore the beauty of our UIC campus in the heart of downtown Chicago and meet 11 inspiring students who are taking full advantage of all that UIC has to offer as Chicago's ground-breaking public research university. Meet CUPPA Public Policy Minor Maxxwell Guffey and see where you belong at UIC.
Watch The College Tour Now
UIC Urban Planning & Public Affairs
We are the University of Illinois System's home for the study of public policy and contemporary urban challenges.
Explore majors and minors designed to help you make the places we live better.
CUPPA's two undergraduate majors, public policy and urban studies, will give you tangible skills when you graduate.
In CUPPA, we offer degrees in fields of study that can change your life and change the world.
It's more than just a graduate degree. It's a new way to see the world.
Key resources at UIC to help you help our communities!
CUPPA Faculty and Staff welcomed the seventh dean of the college, Stacey Swearingen White, on July 1, 2022. Watch MUPP Alum Annie Howard interview Dean Swearingen White.
Thursday, 10:00 am–11:30 am
418 CUPPAH
Tuesday, 5:30 pm–8:00 pm America/Chicago
National Museum of Mexican Art
Wednesday, 10:00 am–11:30 am
418 CUPPAH
Thursday, 10:00 am–11:30 am
418 CUPPAH