PhD in Public Administration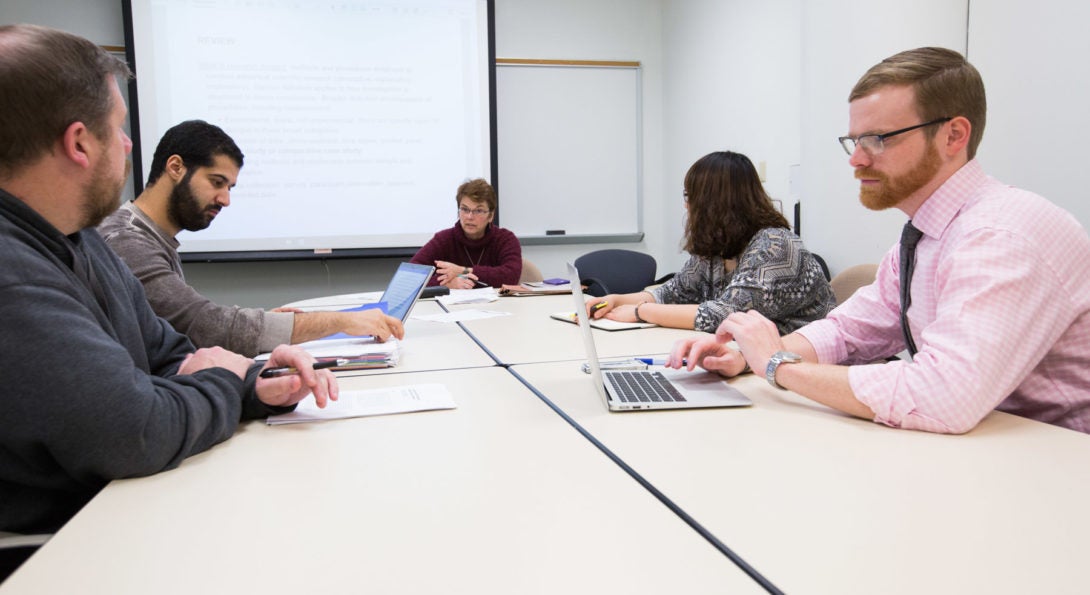 *Fall 2022 application deadline is January 15th*
The doctoral program in the Department of Public Administration provides students with a rich and diverse education through a combination of hands-on research training and a foundation of coursework targeted at your specific areas of interest.
The goal of doctoral training is to equip individuals to add to knowledge of public administration and related fields through disciplined research. When practicing professionals undertake the doctorate they should recognize the need to demonstrate substantial research skills and to interact with a research faculty on a continuing basis as they design and execute their dissertation projects.
Alumni Testimonial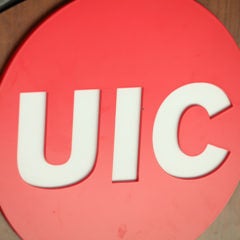 As a PhD program, UIC turned out to be a great choice. Faculty are extremely accessible, and I still stay in contact with multiple faculty members today. Courses are small and students form a tight bond between each other.  When I entered the job market, I consistently found other universities who knew UIC's reputation for financial management and also faculty members in the program. I received a total of three tenure-track academic job offers, and each job offer involved someone at the school having a connection with someone at UIC. I would wholeheartedly recommend UIC to anyone wishing to make the journey to a PhD in Public Administration.

|
Admissions
Applicants are considered on an individual basis, taking into consideration superior academic performance and promise of future achievement. Applicants must present evidence of having completed a graduate-level statistics course.
Degree Requirements
A minimum of 96 semester hours of coursework beyond the baccalaureate is required. Those holding the Master of Public Administration from UIC or an equivalent program will ordinarily receive a maximum of 32 semester hours toward the degree requirement. A cumulative grade point average of at least 3.00 (A = 4.00) in all graduate courses taken at UIC is required for graduation.
Specializations:
Public and Nonprofit Management
The Public and Non-Profit Management specialization prepares students to conduct research on the management of agencies at all levels of government and non-profit organizations.  Although knowledge about management in these sectors borrows heavily from knowledge of management in the private sector, public management is fundamentally different due to the context of public governance and public values.  Although they are not public organizations, non-profit agencies face demands and pressures that are similar to yet different from public organizations.
All Ph.D. students selecting this area of specialization are required to take PA 527, Public Management Theory
Financial Management
The Financial Management specialization prepares students to conduct research on the financial administration and fiscal policy of governments, primarily at the state and local levels.  This is a very broad area of research with theoretical bases in the fields of public finance, political science, management, and accounting.  Learning in the specialization focuses on applying theories and research in these fields to the context of the public sector in order to affect government policy and management decisions, and also to enhance knowledge in the broader field of public administration.
All Ph.D. students selecting this area of specialization are required to take PA 554, Advanced Seminar in Financial Management.
Survey Methods
The Survey Methods specialization prepares students to use surveys to conduct research in all areas of public and nonprofit administration and to conduct methodological research on the use of survey methods.  Although survey design and analysis are skills that can be used in a wide range of substantive fields and areas of study, students are specifically focused on the use of surveys in research conducted by academics, government, and nonprofit organizations.
All Ph.D. students selecting this area of specialization are required to take PA 578, Surveys, Public Opinion and Public Policy.
Urban Governance and Networks
The Urban Governance and Networks specialization prepares students to conduct research on the variety of organizational structures through which local and regional public services/policies are designed, implemented, and evaluated. Urban policy issues cross traditional jurisdictional boundaries and require the integration of actors operating in different sectors and at different scales. Governance in urban/regional settings occurs through multiple and overlapping networks of governments, nonprofits, and for-profit organizations. This specialization explores the formation and management of governance networks as well as their capacity to address the challenges confronting communities throughout the world. Research on urban governance draws from literatures on collaborative management, local governance institutions, network science, political science, and public policy.
All Ph.D. students selecting this area of specialization are required to take PA 562, Local, Urban, and Regional Institutions and Public Policy.
Failure to Progress Statement
For programs (MPA/MPP/MSCA) requiring 41 to 64 semester hours of graduate work, the time limit is six consecutive calendar years. Students pursuing more than one degree at the same time will be given an additional two years. Students who do not graduate by these deadlines will be dismissed from the program for failure to progress. Time spent on a leave of absence approved by the program and the Graduate College is not counted toward the degree time limit.
PhD Advisors:
Kelly LeRoux
Director of Graduate Studies and Associate Professor
Public Administration (M/C 278), 2118 AEH
phone: 312-355-2672
kleroux@uic.edu
Sharon Hayes
Academic Advisor & Program Manager
Public Administration (M/C 278), 2108 AEH
phone: 312-996-2160
shar@uic.edu
Alumni Careers
Examples of positions held by recent graduates of the Ph.D. program include:
Data Scientist, CVS Health (2020)
Assistant Professor, California State University-Long Beach (2020)
Assistant Director of Research Compliance, Governors State University (2018)
Assistant Professor, Northern Illinois University (2017)
Amazon, Manager of Public Policy (2019)
Assistant Professor, School of Public Affairs, University of Colorado- Denver (2008)
Associate Professor, School of Public Policy and Urban Affairs, Northeastern University (2010)
Assistant Professor,  Department of Political Science and Public Administration, Middle East Technical University- Turkey (2010)
Program Director, Public Policy and Administration, Adler University- Chicago (2011)
Assistant Professor, Department of Public Administration, Tamkang University- Taiwan (2011)
Post-Doctoral Researcher; Center for Science, Technology, and Environmental Policy; Arizona State University (2013 and 2014)
Research Analyst, Slover Linett Audience Research- Chicago (2014)
Assistant Professor, Department of Political Science, Michigan State University (2015)
Assistant Professor, Department of Political Science,  Indiana University of Pennsylvania (2016)
Assistant Professor, Department of Public Administration, Pace University (2016)
Assistant Professor, Department of Public Administration, University of North Texas (2016)
Graduate Assistantships
Students with an excellent record (high GREs, high GPA, and very good letters of recommendation) may be awarded four years of funding that covers tuition and certain fees and includes a monthly stipend for at least 9 months of the year (up to 11 months). Students will be appointed as teaching or research assistants for 20 hours per week (50%) in each of the four years in order to receive the stipend. Please contact the Department of Public Administration to find out the exact level of funding as these amounts change every academic year.
PhD Funding Application Deadline: Dec 15th
Full-time & Part-time Ph.D. Students
Although part-time students who work full-time are accepted into the Ph.D. program, be aware that such students face significant challenges in completing their Ph.D. compared to students who pursue the degree on a full-time basis. Attending the program part-time does not allow students to gain research experience outside of class or through research assistantships. Part-time students are also at a disadvantage compared to full-time students in studying for the comprehensive exams and developing a defensible dissertation proposal. For this reason, we strongly advise part-time students to consider pursuing the degree full time when working on the comprehensive exams or dissertation proposal (possibly through a leave of absence from their full-time occupations). Also, in order to encourage students who work full time to engage at the highest level in pursuing the Ph.D., all Ph.D. courses will be scheduled in the afternoon, usually from 3-6 p.m. Additionally, students must enroll for at least 12 credits of coursework for each academic year prior to taking the comprehensive exam.