Welcome to Urban Planning and Policy
In one of the world's great cities, Urban Planning & Policy (UPP) @ UIC has led the way in preparing students for careers for over 45 years. Grounded in social equity and sustainability, we teach students to use innovative concepts and technology to address urban issues. Our college is situated just minutes from downtown Chicago and is responsible for advancing the university's commitment to urban research, policy change, and advocacy. We are comprised of a diverse student body as well as a faculty of esteemed researcher-practitioners, and we offer numerous opportunities for internships and engaged research in the growing field of urban planning and policy. Our alumni community is extensive, and you're one step closer to joining this network of planners, practitioners, and policy analysts active around the world.
Upcoming Graduate Program Information Session - Webinar via Zoom: October 20, 2021 @ 5pm CST
Would you like to develop creative and sustainable solutions to the most pressing challenges facing cities; environmental degradation, racial segregation, sprawl, health disparities, neighborhood displacement? Come learn more about our graduate degree programs in Urban Planning & Policy and in City Design. Our interdisciplinary, hands-on curriculum provides immersive exposure to the dynamics shaping Chicago and other cities, enabling our students to be leaders, analysts, and change-makers.
Register in advance for this meeting: https://uic.zoom.us/meeting/register/tZAocuqqrjMuG9P0l9skpiN0Il6RcsD4JEUZ
After registering, you will receive a confirmation email containing information about joining the meeting.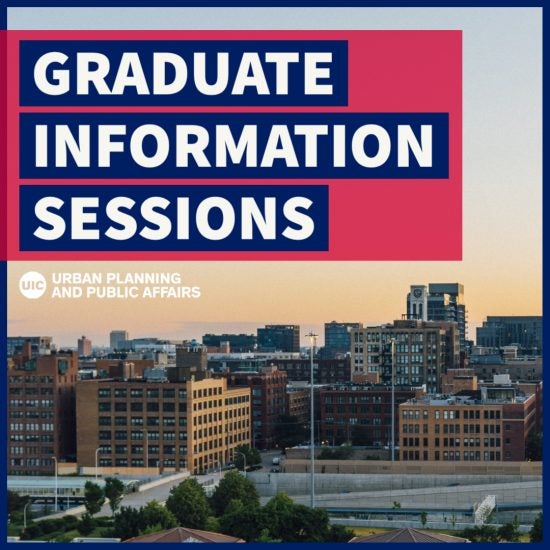 Planning. City Design. Public Health.
Missed one of our recent Information Sessions? You're in luck – our team recorded each event just for you!
Watch Now
CUPPA 40th Anniversary Video
Planetizen Urban Planning Program Rankings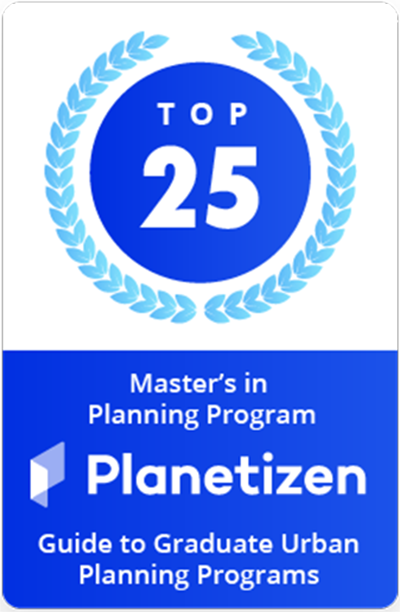 The Planetizen Guide to Graduate Urban Planning Programs recognizes the Department of Urban Planning and Policy as being ranked among the top 20 urban planning programs in the United States.
#17 Overall Graduate Urban Planning Program
#16 According to Urban Planning Educators
#11 Top Public Programs
#8 Top Big City Programs
#3 in the Midwest
#7 Among programs that offer part-time study
#3 Most Alumni
UIC Master of Urban Planning and Policy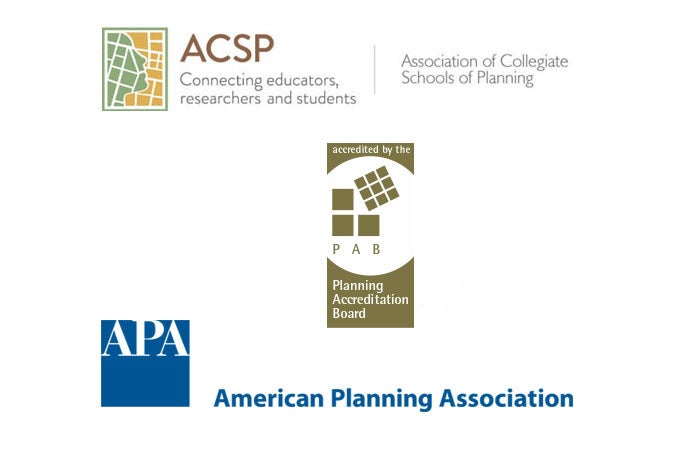 UIC's Master of Urban Planning and Policy program is the only accredited planning program in the Chicagoland region by the Planning Accreditation Board (PAB). According to the PAB, accreditation is a system for recognizing educational institutions for performance, integrity and quality. Accreditation ensures high quality education for future urban planners.
We are also proud members of the Association of Collegiate Schools of Planning (ACSP), Association of European Schools of Planning (AESOP) and the American Planning Association (APA).
UPP News and Events
Wednesday, 5:00 pm–7:00 pm
Zoom
Saturday, 9:00 am–5:00 pm
Credit Union 1 Arena