Master of City Design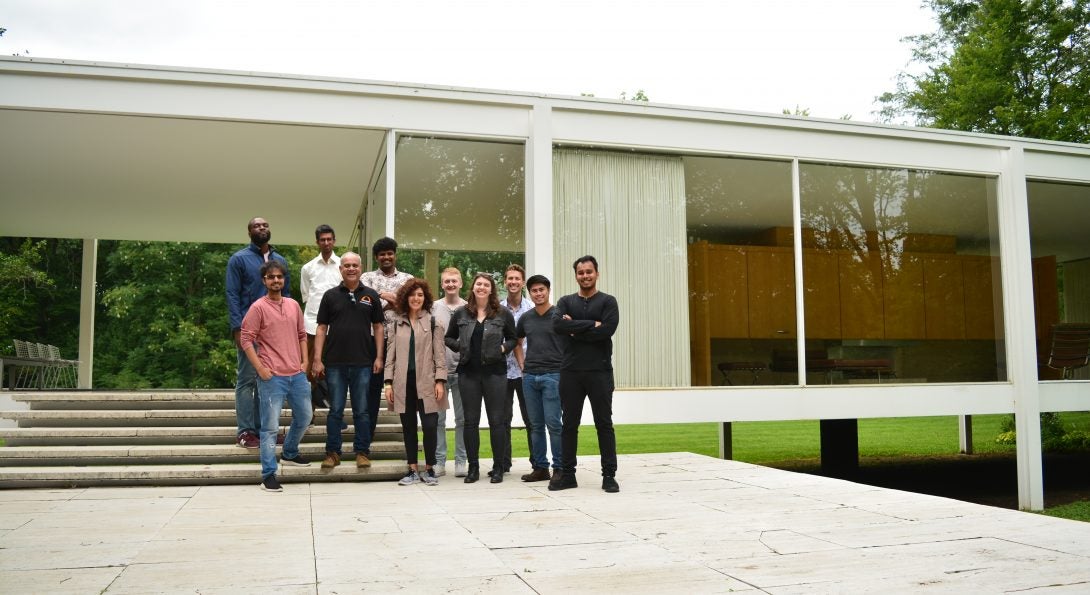 People | Space | Design
No better city than Chicago anywhere for learning urban design. The Master of City Design (MCD) program teaches how to plan for designing great cities given all the complexity shaping our increasingly urbanized planet. All studios co-taught by leading urban designers and professional practitioners in a purposeful manner. Students learn by diving deep down into Chicago's well-known neighborhoods, home to remarkably rich sub-cultures, as well as the famous downtown. As a bonus, living and studying in one of the world's greatest cities offers an unmatchable learning experience in itself.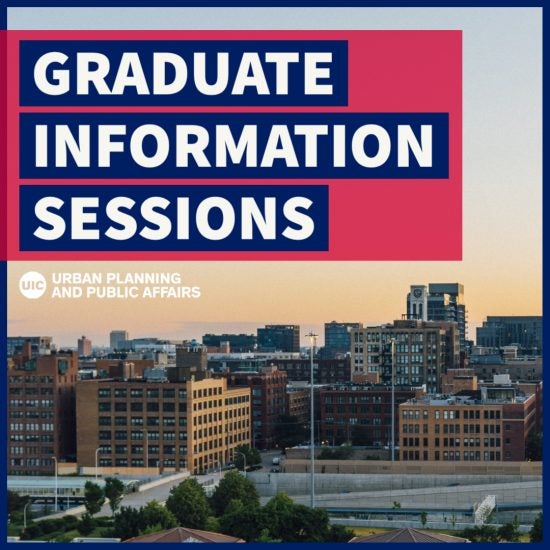 Missed one of our recent Information Sessions? You're in luck – our team recorded each event just for you!
Watch Now
The Master of City Design meets demand from domestic and international students with bachelor degrees in architecture, landscape architecture, urban studies, urban planning and other design related disciplines. The program prepares students for entry-level city/urban design employment or enables them to gain acceptance to doctoral programs in urban planning and design. MCD trains students to work in urban settings worldwide.
All of our UPP graduate degrees are STEM classified under Sustainability Studies which means that international students with F-1 visas are eligible to remain in the US under the OPT (Optional Practical Training) program for up to three years and two months after graduation. Students with H-1b visas can stay up to 9 years after graduation.
The MCD program operates as a one-year (Fall, Spring and 4-Week summer session) graduate program accepting students in the Fall semester. Students must complete all the academic and studio course requirements as well as sufficient number of electives to reach 38 credit hours in total.

28 credits (five courses) of core courses
6 credits (two courses) of Design Charrette
4 credits (one course) of elective**

**Electives should be discussed with the academic advisor, must be at the 400 level.

Unless a waiver is granted, the following courses are required:

CD 503 Urban Spatial Analysis and Visualization
CD 504 Theories of City Design
UPP 508/ CD 508 Global Urbanization and Planning (existing course)
CD 511 Urban Edge Studio
CD 512 Great Cities Studio
CD 522 Chicago Charrette I CD 523 Chicago Charrette II

Fall Semester (16 credits)

CD 503 Urban Spatial Analysis and Visualization (4)
CD 504 Theories of Urban Design (4)
CD 511 Urban Edge Studio (8)

Spring Semester (16 credits)

UPP 508/CD 508 Global Urbanization and Planning (4)
CD 512 Great Cities Studio (8)
Selective (4)

Summer – 4 weeks session (6 credits)

CD 522 Chicago Charrette I (4) CD 523 Chicago Charrette II (2)

We are currently acception applications to the MCD program for Fall 2021. The international applicant deadline is April 1 and the domestic application deadline is May 15.

Applicants to the Master of City Design degree program will be considered on an individual basis. In addition to the Graduate College minimum requirements, applicants must meet the following program admission criteria:

o   Baccalaureate Field: Architecture/Landscape architecture/Urban studies/Urban Planning/and other creative fields. Relevant professional experience of two or more years strongly recommended.

o   Grade Point Average: At least 3.00/4.00 for the final 60 semester hours (90 quarter hours) of undergraduate study.

o   Tests Required: None required for admission. Applicants for scholarships must submit GRE General scores (and apply by January 15). Applicants with undergraduate degrees from universities outside the U.S. are strongly urged to submit GRE General scores.

o   Minimum English Competency Test Score:

TOEFL550 (paper-based); 80, with subscores of Reading 19, Listening 17, Speaking 20, and Writing 21 (iBT Internet-based), OR,
IELTS, with subscores of 6.5 for all four subscores, OR,
PTE-Academic 54, with subscores of Reading 51, Listening 47, Speaking 53, and Writing 56.

o   Letters of Recommendation: Three required.

o   Personal Statement: Required. The statement must address the applicant's educational and career goals and previous pertinent work, volunteer, and/or academic experience.

o   Other Requirements Applicants must submit a portfolio comprising their most important and representative visual arts, design, research, and/or professional work such as an essay, academic paper or policy report, newspaper article, photographs, handmade sketches, computer generated graphics, design proposal or project of which they are the sole author or designer. This material may be of an academic, professional, or personal nature, and must be submitted in a PDF format and include a description of the project as well as supporting documentation, which may include images or links to videos posted online. Applicants must submit a resume as well.

If you are a current UIC graduate student who wishes to apply to the MCD program, please note that UIC has a different application process for current and recently graduated students. For information on how to apply, please contact UPP Graduate Advisor, Dominic Belcaster.

For MCD application information, contact citydesign@uic.edu.