CUPPA Communications
CUPPA's Office of Communication provides strategic communication direction and support to our faculty, staff, researchers, and students. We work to identify and communicate how CUPPA lives its mission of promoting just, resilient, and livable communities with our internal and external audiences of the UIC campus, Chicagoland, the state of Illinois, the nation, and around the globe.
We work with the UIC News Bureau to garner the media and public attention for our research, events, and activities that serve to inform and educate. We maintain print and digital communication vehicles ranging from our revitalized college print magazine to our weekly internal college e-newsletter, websites, and social media channels along with print and digital marketing materials, and all other correspondence in between. We also administer the college's career and internship blogs featuring open positions around the country for jobs or student internships.
We host robust and varied social media programming across the spectrum including Twitter, Facebook, LinkedIn, Instagram, and YouTube. Our CUPPA10 e-newsletter sent on Monday mornings can arrive weekly to your inbox. Our college website will continue to feature media appearances, special events around the college, our CUPPA Careers blog, CUPPA Student Opportunities blog, and our national job tweets.  We link to all units of the college. Our website is the flagship example for the entire campus.
Share, post, and tweet your experiences in CUPPA whenever you can and proudly wear your dedication and commitment to understanding and solving the challenges of cities and good government! #UICCUPPA; @MichaelAPagano, @UICCUPPA, @CUPPACareers.
View the gateway to CUPPA Hall and the northern boundary of the UIC campus
The plaza in front of CUPPA Hall leads south to the UIC main campus/quad and the Chicago Transit Authority's Blue Line Halsted/UIC train stop – just steps away. To the north of CUPPA Hall Plaza, you will find a plethora of coffee shops, restaurants, boutique shops, the South Loop's biggest Target, and Chicago's historic Greektown.
The View from the Top of CUPPA Hall
Our City View Livestream gives you the view to the east from the Sixth Floor of CUPPA Hall; the Great City of Chicago at our door.
UIC CUPPA is the highlight in the University of Illinois Chicago's mission to address the challenges and opportunities facing Chicago and Great Cities of the 21st Century. Our home, CUPPA Hall, is located in the heart of Chicago, fully immersing our students, faculty, and researchers in the culture of the city around us. Our college's urban mission reflects who we are and each day we learn more and work harder to build just, resilient, and livable communities.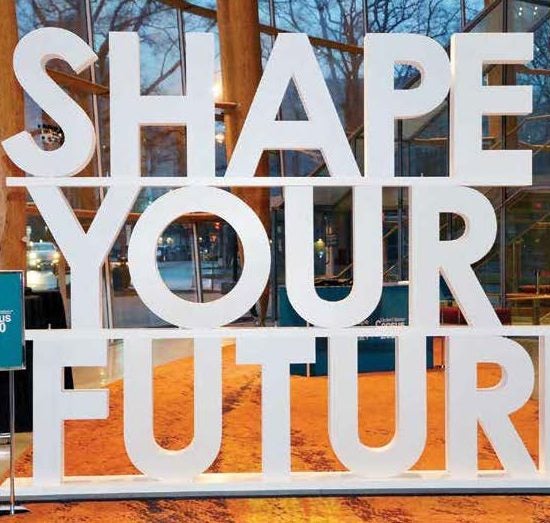 CUPPA Magazine Fall 2020
This issue of CUPPA magazine provides a glimpse of CUPPA's commitment to social justice and highlights the college's partnership with the Illinois Department of Human Services in ensuring all Illinois residents are counted in the 2020 census.
Download Now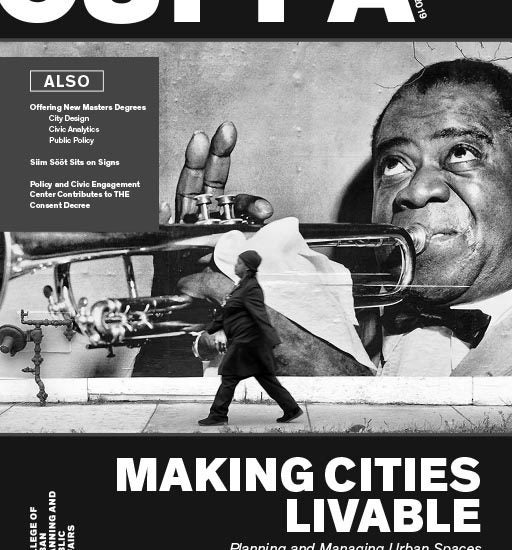 CUPPA Magazine Fall 2019
The Fall 2019 edition of CUPPA Magazine features how we make cities livable, CUPPA Alumni Greg Cameron, MPA '85 and Chris Devins, MUPP '12, along with alumni updates from around the globe, and our new Masters Degrees – City Design, Civic Analytics, and Public Policy!
Download Now
CUPPA Magazine Fall 2018
The Fall 2018 edition of CUPPA Magazine features the story of CUPPA Hall, the latest on our faculty research, and alumni updates from around the globe.
Download Now
UIC and CUPPA Public Affairs Internal and External
For Media
Faculty, researchers, and staff in the UIC College of Urban Planning and Public Affairs are experts on a wide-range of topics. To request an interview or inquire about our research, please contact us.
For Promotion
For more information on CUPPA's specific degree programs, please select from the following PDFs to download for more information.
Subscribe to CUPPA10
CUPPA10 is your weekly list of events and updates in and around the College of Urban Planning and Public Affairs during the fall and spring academic semesters. Additional CUPPA news updates can be found at cuppa.uic.edu. For more articles, news, and events, follow us on our Facebook, Instagram, or Twitter! 
Subscriptions to CUPPA10 also receive the CUPPA Magazine mailed to all provided street addresses once per year.
(All CUPPA faculty, staff, and students automatically receive CUPPA10 and do not need to subscribe.)