MUPP Students and Prof. Sutton Develop Indoor Urban Agriculture Plan for Grow Greater Englewood and Englewood Village Farmers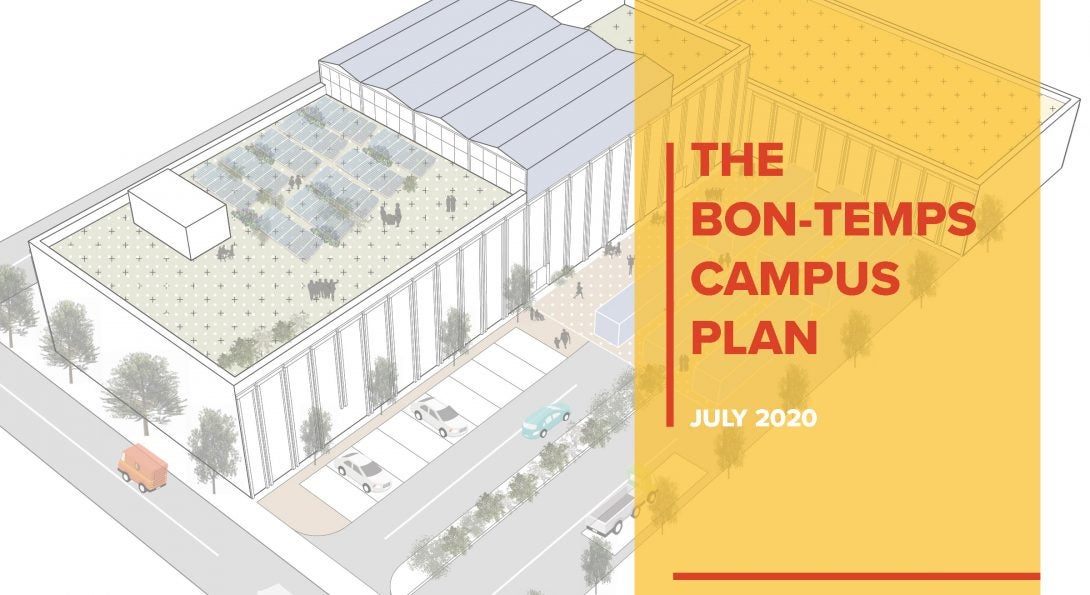 During COVID Summer 2020, a team of Master of Urban Planning and Policy students working with Professor Stacey Sutton developed an urban agriculture adaptive reuse plan and feasibility study for Grow Greater Englewood and the Englewood Village Farmers. The plan and feasibility study aim to transform the abandoned Bon-Temps Elementary School building into a sustainable indoor urban agriculture ecosystem that includes farm cultivation, food processing, renewable energy, workforce development, learning and community enterprise called the Bon-Temps Campus.
The Bon-Temps Campus will reclaim the space as an integrated and experiential training ground for urban agriculture and become a hub of innovation and exploration on Chicago's South Side. Located at the literal heart of the Englewood Trail, Bon-Temps will once again be a campus - a community anchor that supports the needs of existing Englewood farmers, trains future generations of urban farmers, cultivates and sustains the local food system, incubates community-wealth through social enterprise grounded in community ownership, and bolsters the Englewood Urban Agricultural District.
Modified on August 27, 2020