Master of Public Administration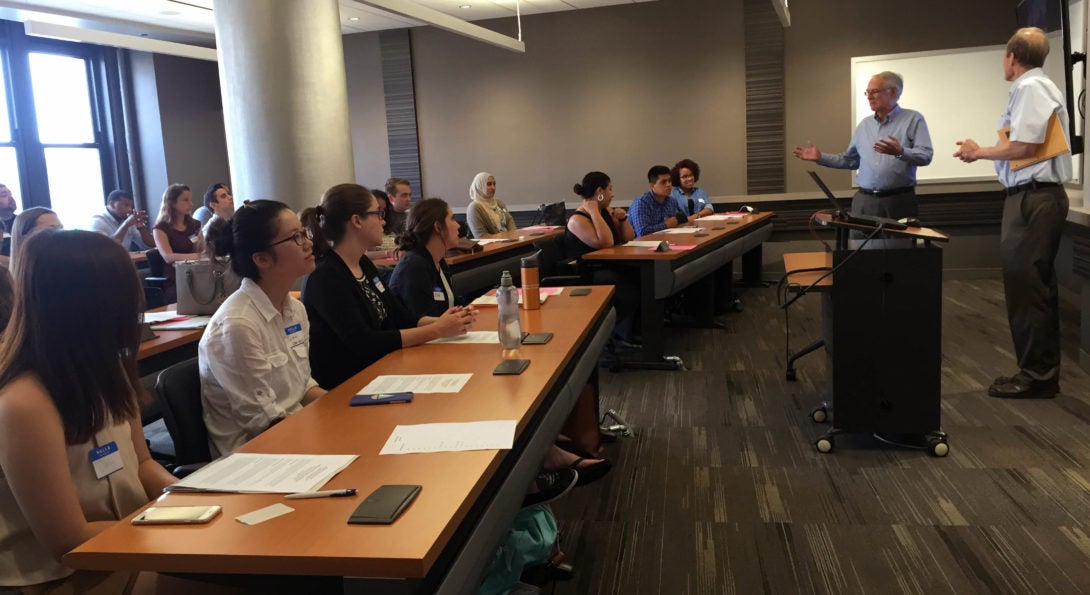 An MPA degree can provide you with an opportunity to influence the communities you live in – the cities, states, and nations around the world. Employment demand for professionals with leadership, financial management, policy analysis, and other skills imparted by the MPA degree has never been stronger.
Recognizing the multidisciplinary nature of the field, the UIC MPA program faculty represent mastery of many disciplines. Their academic training and research interests cover a broad range of relevant areas including law, management, political science, statistics and research methods, survey research, sociology, economics, business, organizational theory and decision making, human resources, budgeting and finance, and information technology. The program's full-time faculty is complemented by several distinguished adjunct professors who are recognized practitioners in the areas of public policy, law, and administration.
The UIC MPA program promotes excellence through professional education in a diversity of public service careers in public, nonprofit, and private sectors, informed by scholarly research, engaged with administrative and policy communities, and dedicated to ethical and equitable practice.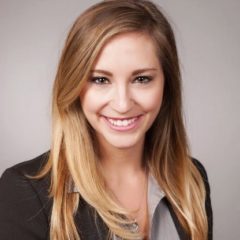 The MPA program helped me obtain a skillset that includes Data Analysis, Strategic Management, Budgeting, and Personnel Management. All of these have allowed to me advance in my career.  I would highly recommend the UIC MPA program to someone interested in pursuing a degree in public service. The program does a superior job at providing a varied and deliberate curriculum to students, allowing them to obtain the necessary skills to be successful in the field.

|
The accelerated MPA is a full-time degree program designed to provide you with all of the requirements for an MPA while preparing you for a career in the public sector.
Classes are scheduled so that full-time students can complete the program in 15 months. These courses will be offered during the daytime and are available to both domestic and international students. Currently, the majority of our courses are offered in-person, on campus, and we currently offer select electives online.
Applicants that are interested in the accelerated MPA program should follow our standard application procedure.
The Department of Public Administration requires an undergraduate grade point average of at least 3.00 (A= 4.00) for the final 60 semester (90 quarter) hours of baccalaureate study, including all of the work taken in the term in which the student began the final 60 semester hours of study (programs may require a higher GPA). If your GPA is below 3.0, your application must be approved by the Graduate College.
As of Fall 2019, there are 108 students enrolled in our MPA program.
Students are required to complete a minimum of 54 credit hours.  Students must select one of four areas of concentration:
Public Management includes courses in organizational theory and public management, innovative management practices, program evaluation, and special topics courses in decision-making, strategic management, and leadership.

Information and Performance Management Track- introduces technology issues in public management, including e-government, database management, and the use of technology in public and nonprofit organizations. UIC is one of a handful of PA programs to offer such a specialization, despite the increasingly information-driven environment of public and nonprofit administration. All courses offered online.
Survey Methods Track- includes courses in survey planning and design, sampling and estimation methods, the psychology of survey measurement and cross-cultural survey measurement.  All courses offered online.
Emergency Management and Continuity Planning Track- includes courses in foundations of emergency management and continuity programs and strategic management.  All courses are offered online.

Nonprofit Management provides specialized expertise in the nonprofit sector including theory, history, management, and fundraising and financial management in nonprofit organizations. Students examine the relationships between nonprofit organizations and government such as the civic base of the nonprofit sector, intergovernmental and inter-sectoral relations, advocacy, lobbying, and nonprofit budgeting for government contracts and grants.
Financial Management includes courses in budgeting, the management of the financial affairs of government, accounting, economics, and special topics courses in areas such as public finance.
Urban Governance and Management includes courses in intergovernmental management, topics in management and leadership in public organizations, civic engagement, and urban public policy.

Local Government Administration Track- includes courses in local government management, intergovernmental management, and urban expertise across the university in courses such as urban policy, urban politics, and local economic development.
The majority of our MPA courses are offered on weeknights from 6pm-9pm to accommodate our students who work full time.
Failure to Progress Statement
For programs (MPA/MPP/MSCA) requiring 41 to 64 semester hours of graduate work, the time limit is six consecutive calendar years. Students pursuing more than one degree at the same time will be given an additional two years. Students who do not graduate by these deadlines will be dismissed from the program for failure to progress. Time spent on a leave of absence approved by the program and the Graduate College is not counted toward the degree time limit.
MPA Advisors:
Yonghong Wu
Professor & Director of Graduate Studies
Public Administration (M/C 278), AEH 2112
phone: 312-996-5073
Yonghong@uic.edu
Elizabeth Meza
Program/ Student Advisor
Public Administration (M/C 278), AEH 2105
phone: (312) 355-3875
emeza3@uic.edu
Students can map out their MPA degree using the draft schedules provided on the link below. The MPA degree can be pursued on a full-time, part-time or accelerated basis.