MPA Capstone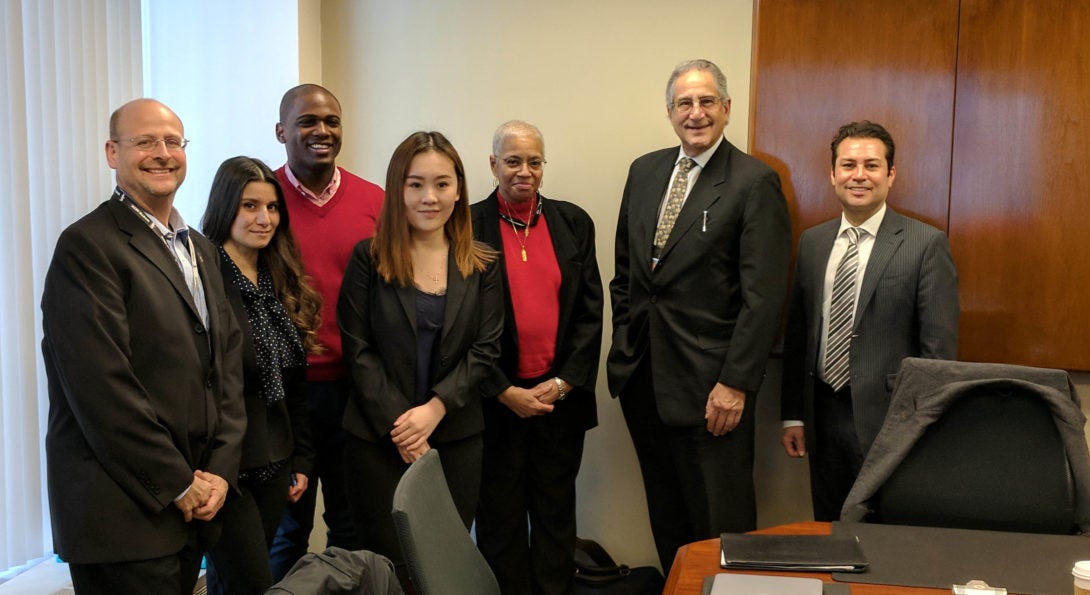 The PA 590 Capstone Course provides MPA students with a practical, team-based experience in problem-solving within public or nonprofit organizations. This course requires students to integrate classroom learning with practical experience, and must be taken during the last two semesters in the MPA program.
Submit a project
The course requires each student to work in a team of 5-7 students to analyze an organizational or policy problem and to deliver a professional report to the sponsoring organization that typically specifies the problem or task, defines alternatives, and proposes a recommended course of action. Government, community, and nonprofit organizations work with the PA program to identify relevant projects that challenge students and serve agency goals. Students apply knowledge, skills, and competencies gained from core and elective courses in the MPA program to these practical public policy or management problems. This course also provides students with new knowledge about effective management of teams, negotiation skills, project planning and monitoring, and professional presentation skills. Students are responsible for negotiating project scope, determining project plans and scheduling, and researching and writing deliverables (reports and presentations). The final report is presented to the sponsor and the course instructor.
Past Capstone Projects
Past projects have included the development of a proposal for a records management system at Cook County, the creation of job descriptions for positions in the Deerfield Police Department, and the design of an information management system at Erie Settlement House. The following organizations have also sponsored Capstone projects:
Chicago Housing Authority – Information Systems/Data Management
Chicago Metropolitan Agency for Planning – Performance Measures
Great Lakes and St. Lawrence Cities Initiative – Program Evaluation
Metropolitan Water Reclamation District of Greater Chicago – Revenue and Expense Forecasts
Gads Hill Center – Program Evaluation
Department of Health and Human Services – Needs Assessment for Women Veterans
City of Evanston – Performance Measures
Deerfield Police Department – Strategic Planning
City of Oak Forest – Management Reporting
Chicago Federal Executive Board – Strategic Planning
General Services Administration – Human Resource Management
Chicago Public Schools and the Chicago Community Trust – Program Evaluation
Cook County – Tax Increment Finance Project
Two, sample Capstone reports can be found on the links below:
Submit a project
The MPA program is always looking for new agencies with which it can partner on Capstone projects.  Project proposals are generally accepted up to six weeks in advance of the spring (January start date) and the fall (August start date) semesters. If you have a project-worthy proposal and want to take advantage of graduate student skill and collaboration, contact Prof. Stephen Kleinschmit at swklein@uic.edu.
Step 1: Review the attached Request for Proposal – The RFP provides information about the Capstone course and what you can expect from our student "consultants".
MPA Capstone RFP Summer 2018 – (Download the PDF)
Step 2:  Download the attached application to submit a proposal.
Capstone Application Summer 2018 fill-able– (Download the PDF)
Step 3: Print out form and scan or E-mail completed application and RFP forms to Prof. Stephen Kleinschmit at swklein@uic.edu.