MPA and MPP Capstone
The PA 590 Capstone Course provides MPA and MPP students with a practical, team-based experience in problem-solving within public or nonprofit organizations. This course requires students to integrate classroom learning with practical experience, and must be taken during the last two semesters in the MPA or MPP program.
The course requires each student to work in a team of 3-4 students to analyze an organizational or policy problem and to deliver a professional report to the sponsoring organization that typically specifies the problem or task, defines alternatives, and proposes a recommended course of action. Government, community, and nonprofit organizations work with the PA program to identify relevant projects that challenge students and serve agency goals.
Students apply knowledge, skills, and competencies gained from core and elective courses to these practical public policy or management problems. This course also provides students with new knowledge about effective management of teams, negotiation skills, project planning and monitoring, and professional presentation skills. Students are responsible for negotiating project scope, determining project plans and scheduling, and researching and writing deliverables (reports and presentations). The final report is presented to the sponsor and the course instructor.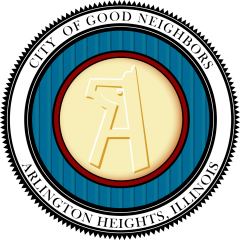 "It was great to work with the capstone team and they were very responsive, professional and their work will definitely be put into use."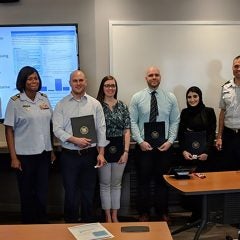 "We would like to thank you and the students for their professional attitude. They did a spectacular job and were an honor to work with."
"It was a pleasure to participate in the UIC Capstone project. The students were consistently well prepared and interested in the topic. Their research and findings will be a useful tool for our organization."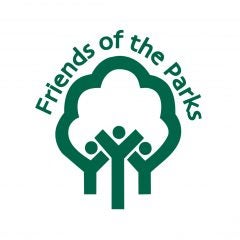 "The entire team did exceedingly well in digesting a very difficult topic and taking in multiple points of view."
"The work these students produced by far exceeded what I could have produced given the many time constraints. I sincerely appreciate the caliber of their work and the professionalism they gave to this project."
The MPA and MPP programs are always looking for new agencies with which they can partner on Capstone projects.  Project proposals are generally accepted up to six weeks in advance of the spring (January start date) and the fall (August start date) semesters. If you have a project-worthy proposal and want to take advantage of graduate student skill and collaboration, contact Jeffrey Gawel at jgawel@uic.edu
MPA/MPP Capstone Project Timeline
June 26, 2023: RFP process begins. Organizations interested in an MPA or MPP Capstone Project must submit a Capstone Proposal – use the link below to access the application form.
July 11, 2023 (11 AM CT): Capstone Info Session (via Zoom – email jgawel@uic.edu for details).
July 21, 2023: Deadline for Capstone proposal submission.
August 21, 2023: Students assigned projects.
August 25, 2023: Clients notified of Capstone project award or rejection.
December 4-8, 2023: Presentations
How to submit a project proposal:
Step 1:Download the Request for Proposal. The RFP provides information about the Capstone course and what you can expect from our student "consultants".
Step 2:  Complete Capstone Application form
Step 3: Have questions? Email Jeffrey Gawel at jgawel@uic.edu.