Minor in Public Policy
Addressing the "big" problems in society such as education reform, crime reduction, poverty alleviation, and human rights require the input of business, government, and nonprofit actors in a complex environment. The private, public, and nonprofit sectors are increasingly interconnected in efforts to collaborate and coordinate to develop effective policies to solve social problems and address the needs of diverse stakeholders in society. Public policy affects all aspects of society from urban development to healthcare, the environment, education, international relations, and more.
The Minor in Public Policy is designed to enhance student understanding of public problems and how governments attempt to address them. A minor in public policy may be useful for students considering careers in a variety of policy-related fields, including jobs in policy analysis, research, public administration, nonprofit management, program evaluation, and as consultants for business and government entities. Students pursuing a minor in Public Policy will deepen their understanding of public problems, policy solutions, and their own role as individual citizens in the policy environment. Students can select electives to focus their minor on a substantive policy are of their choice (e.g. environmental policy, urban policy, crime and justice policy, etc.)
Open to undergraduates of all disciplines
Public Policy Minor Requirements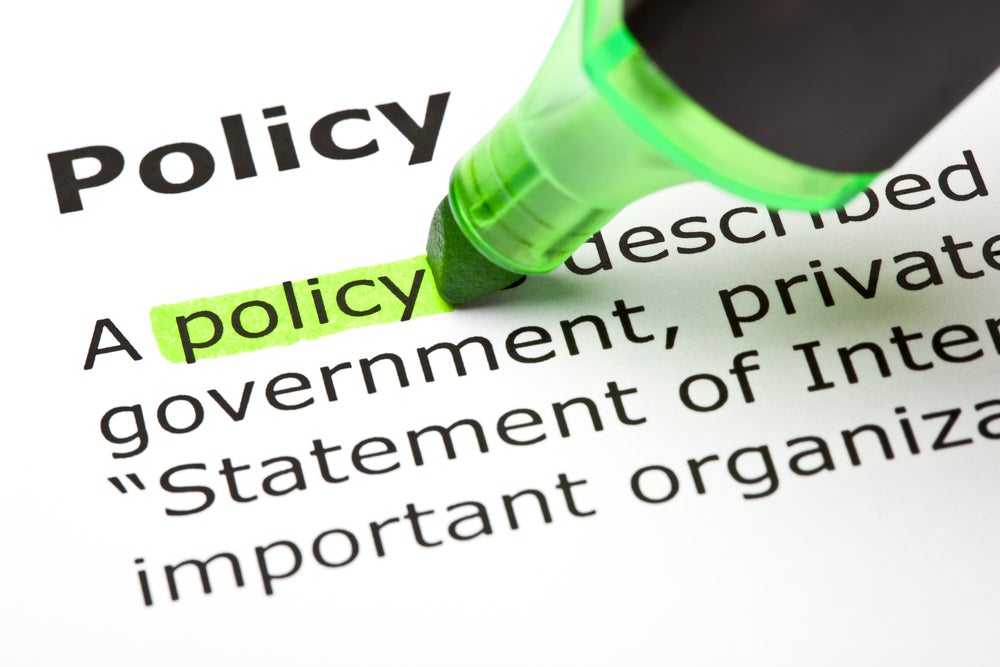 Public Policy Minor Requirements (15 credit hours)
2 core courses
PPOL 210 Introduction to Policy Process (3 credits)
PPOL 307 Policy Analysis III: Identifying and Developing Alternatives (3 credits)
1 elective within the Department of Public Administration
2 elective courses from the approved list (below)
PPOL 100 – Individual Action and Democratic Citizenship
PPOL 212 – Evidence-Based Public Policy
PPOL 230 – Nonprofit Organizations and Civil Society
PPOL 231 – Social Welfare State: Policies and Process
PPOL 232 – International Develop Policy
PPOL 240 – Environmental Policy
PPOL 300 – Urban Policy Processes
PPOL 303 – Bureaucracy and Public Policy
PPOL 305 – Managing Government Partnerships
PPOL 309 – Public Budgeting and Financial Management
PPOL 405 –  Advanced Topics in Policy and Analysis: Evaluating Public Policies and Programs
PPOL 410 – Economics for Public Administration & Policy Decisions
PPOL 467 – Civic Engagement
PA 403 – Economics for Management and Policy
US 301 – Political Economy of Urban Development
UPP 306 – Urban Policy Analysis Methods
UPP 308 – Globalization & Urban Political Affairs
CLJ 101 – Introduction to Criminology, Law, and Justice
CLJ 200 – Law in Society
ECON 214 – Economics of Education
ECON 215 – Health Economics
ECON 220 – Microeconomics: Theory & Application
ECON 328 – Public Finance
ECON 331 – Labor Economics
ECON 332 – Urban Economics
ECON 370 – Environmental Economics
PUBH 100 – Health & the Public
PUBH 110 – Public Health & Global Societies
SOC 105 – Social Problems
Students are encouraged to consult with their primary advisor in their home unit about the suitability of the Public Policy minor to their overall academic plan of study. Elective courses may have prerequisites that do not count toward the minor. Electives may be taken primarily in one department, or across multiple departments.
*A minimum cumulative GPA of 2.0 is required for admission to the minor. A GPA of 2.5/4.0 is required in the courses taken towards the minor.
**Students who are pursuing a BA in Urban Public Affairs (UPA) may not count elective courses toward both the UPA degree and the Public Policy minor.
***Students must submit the Public Policy Minor Application form below***
Need more information? Email Sharon Hayes at shar@uic.edu