CUPPA Scholarships and Fellowships
Delivering inspirational learning experiences for students and recognizing contributions by faculty to continued scholarship are among the core values of the College of Urban Planning and Public Affairs at UIC. One way CUPPA advances these values is through scholarship awards managed, administered or supported by the two academic departments and the nine college-based research centers.
UIC students are highly encouraged to learn more and pursue these opportunities.  Please contact the respective departments with questions or additional information or email cuppa@uic.edu.
To make a contribution to one of our scholarship funds, please contact the CUPPA Giving Office at 312.413.8088 or cuppa@uic.edu.
The Gao-Zhang Graduate Fellowship Fund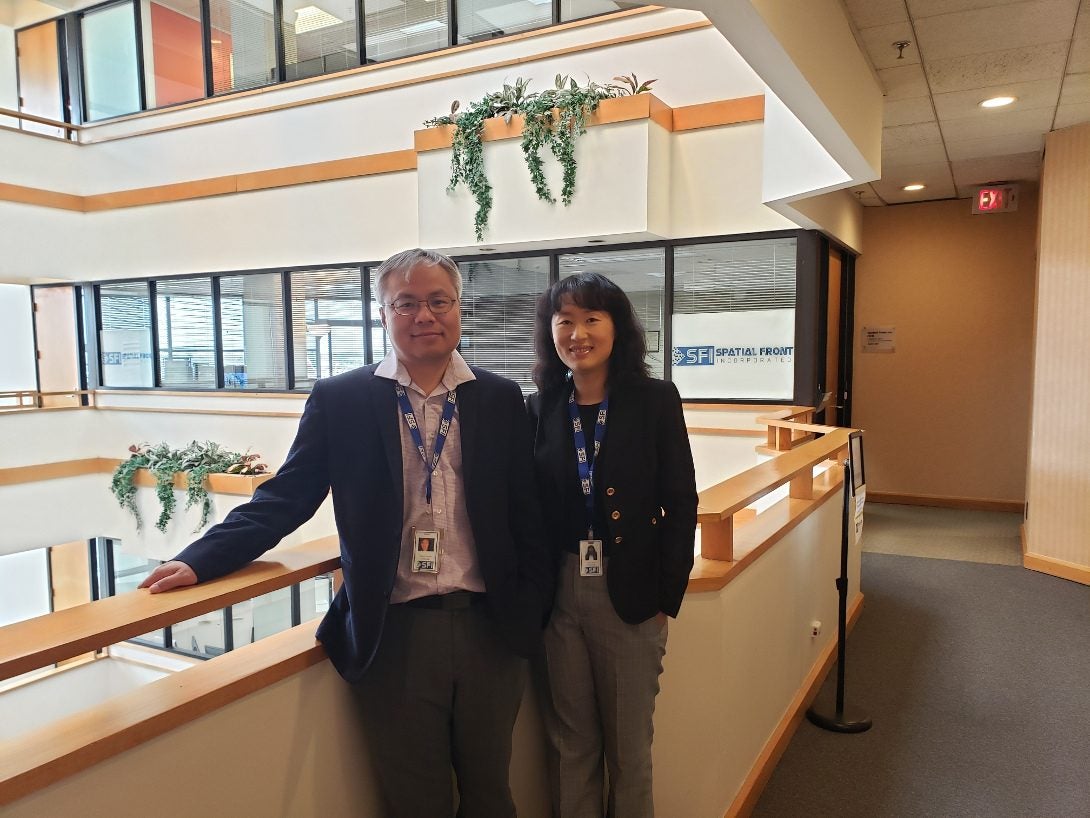 The Gao-Zhang Graduate Fellowship Fund provides a fellowship to an Urban Planning and Policy graduate student every school year. The fellowship offers the student recipient a research assistantship and a full tuition waiver for the school year. 
This fund was created in 2019 with a gift from alumni Amy Gao and Shawn Zhang, both of whom attended the MUPP graduate program with a fellowship in 1999. Amy and Shawn started a company together a few years after graduation. Their company, Spatial Front Incorporated, became one of the nation's fast-growing private companies and was listed in Inc. 5000 in both 2018 and 2019. With a mission to address the nation's most critical needs, their company provides technical solutions to its customers including multiple cabinet-level Federal agencies.  Amy and Shawn contribute their success to their education in UIC CUPPA and established the Fellowship as an endowment to promote innovative use of technology in urban planning.
The Anna B. Memorial Scholarship Award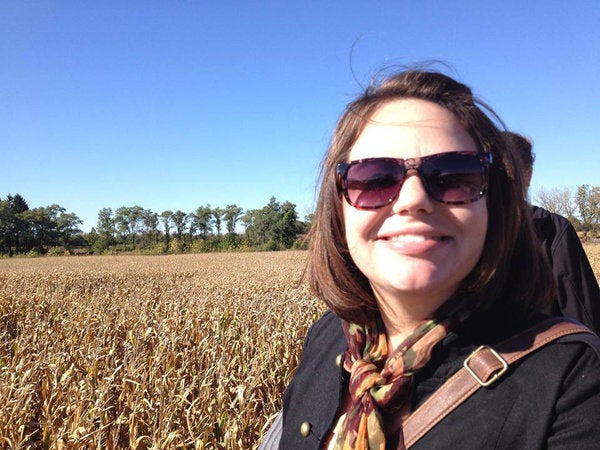 The Anna B. Memorial Scholarship Award is an annual scholarship to honor the late Anna Bachman, MUPP student, who passed away on January 12, 2014.  She was a child of the universe and throughout her short life, Anna was unique in her continual efforts to be a better person – to be more understanding, more patient, more helpful to all individuals in her life.  According to Dr. Janet Smith, Anna's major professor in the Urban Planning and Policy Department, "Anna's commitment to affordable housing stems from a conviction grounded in social justice and the dignity of all human beings. She did not just believe that we needed more of it, but that it was foundational to a strong community and economy and our humanity."
The Joe DiJohn Memorial Fund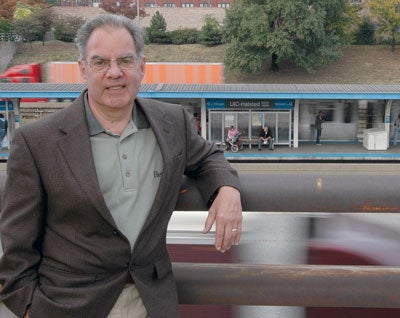 The Joe DiJohn Memorial Fund was established to remember a long-time UIC Urban Transportation Center researcher and lecturer who died March 19, 2011 of lung cancer. DiJohn is remembered by his colleagues for his mentoring of students and staff, prolific research, professional dynamism and sense of humor. "Someone like Joe only comes along once in a century," wrote Steve Schlickman, executive director of the center, and Siim Soot, associate professor emeritus, in a message to CUPPA faculty, students, and staff upon Joe's passing.
Before joining UIC, DiJohn had a long career with Chicago-area public transportation agencies. He was manager of the Regional Transportation Authority's bus division, then supervised the restructuring of the RTA from an operating agency to a financial oversight and planning agency. He supervised the creation of Metra, the Chicago area commuter railroad, and Pace, the suburban transit agency, becoming Pace executive director. His academic career began in 1988, when he joined CUPPA as an adjunct lecturer. After retiring from Pace in 1998, he became associate director of research in CUPPA's Urban Transportation Center at UIC.
The Thelma Jackson Scholarship Award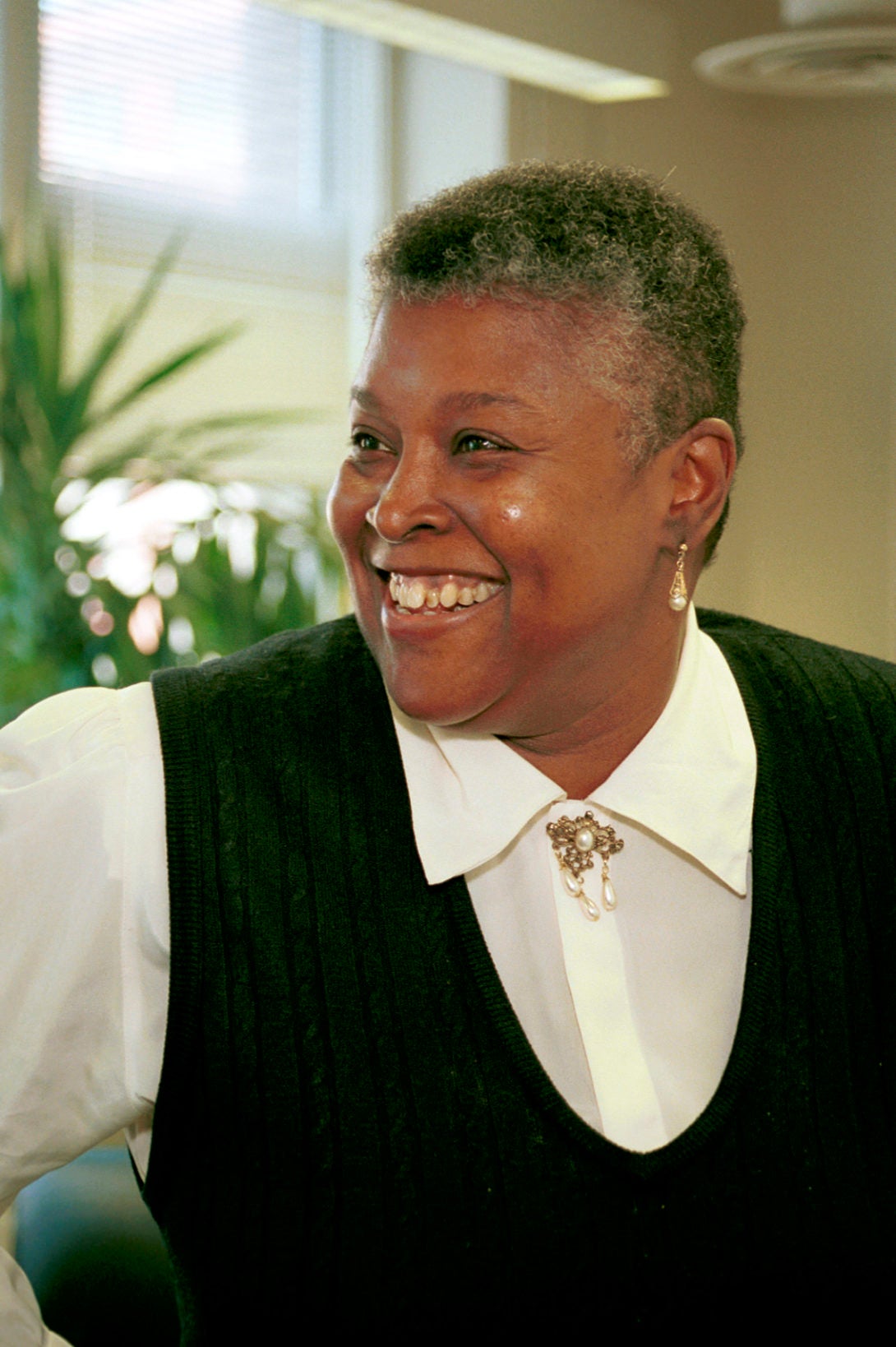 On November 2, 1999, then Urban Planning and Policy program secretary, Thelma Jackson, was recognized by UIC with hit's highest employee honor, the UIC Award of Merit. To honor Thelma's commitment to Planning students, CUPPA started the Thelma Jackson UPP Scholarship fund, a need based scholarship award for graduate candidates earning a degree in urban planning.
Thelma said, "I consider myself a service person. I love people. When you work with others, you always need to put yourself in the place of the person on the other end of the line. If I can help in some small way, that makes all the difference."
The Rob Mier Scholarship Award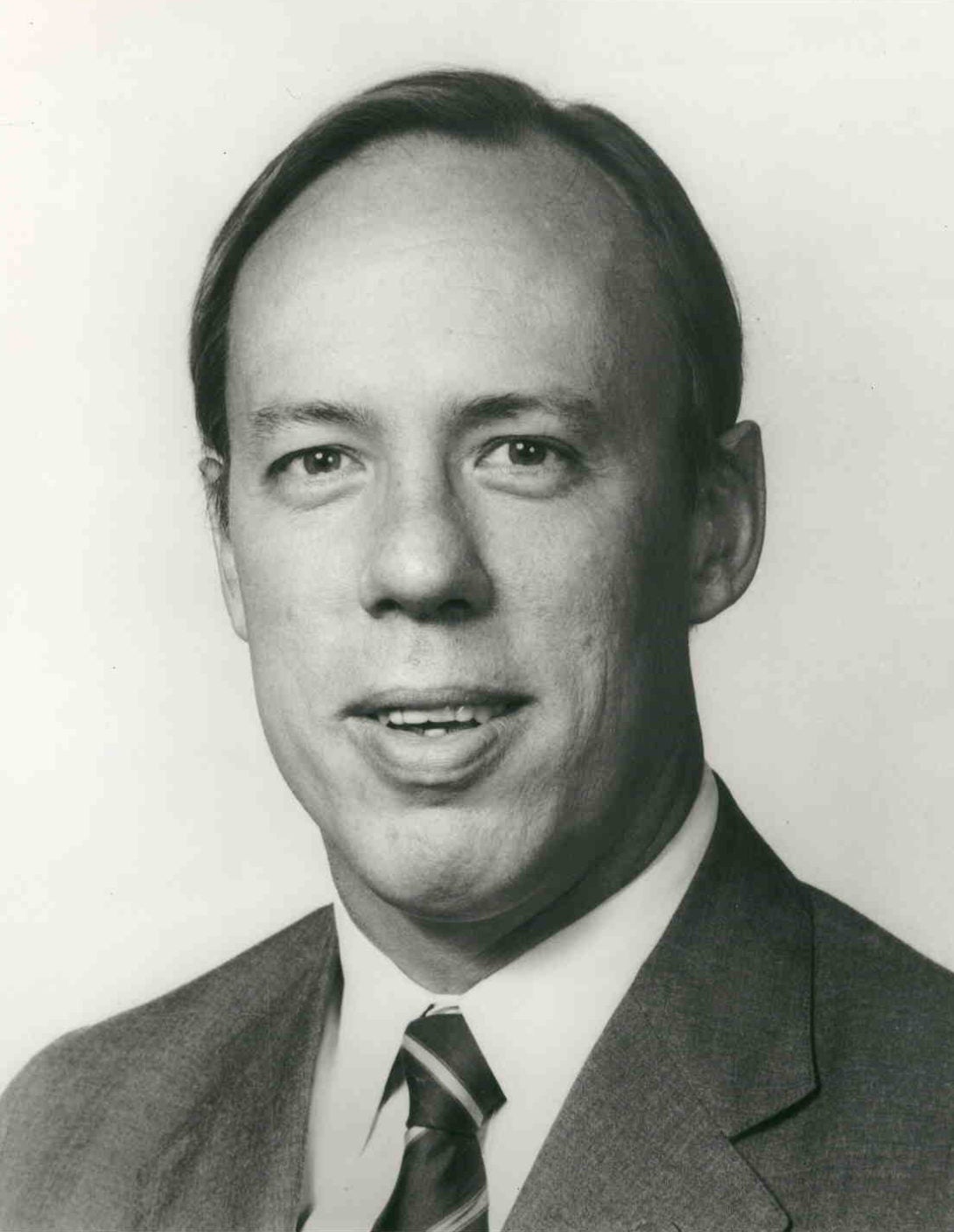 Rob Mier, activist and professor of Urban Planning and Policy at UIC, died at the age of 52 as a result of exposure during the Vietnam War to the exfoliant, Agent Orange. Rob founded the Center for Urban Economic Development at UIC in 1978 to help communities help themselves through technical assistance and research.
Rob served as Chicago's director of development under Chicago mayors, Harold Washington and Eugene Sawyer, and was the chief architect of the city's highly regarded 1984 Chicago Works Together development plan, which emphasized jobs, neighborhoods, and the equitable distribution of resources and opportunities to combat racism and poverty.
Mier was a nationally recognized expert on urban economic development and equity planning and served as a consultant for numerous cities, including Oakland and Los Angeles, California, and Belfast, Northern Ireland. He published several books including  Social Justice and Local Development Policy (Sage Publications 1993). In the years preceding his death, his interests turned to regional antipoverty coalitions and global networking of equity planners.
The Rob Mier Scholarship Award is presented annually to a currently enrolled MUPP (Master of Urban Planning and Policy) student who exemplifies the qualities and commitment of the late Rob Mier, an activist and professor of urban planning and policy at UIC.
The George Krambles Transportation Scholarship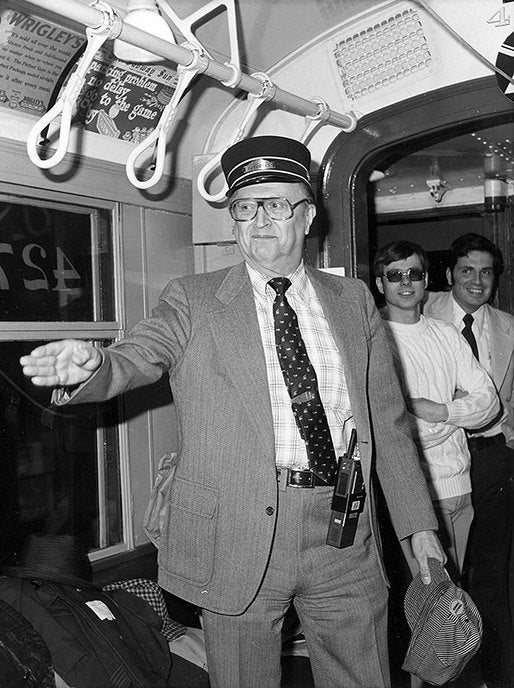 The George Krambles Transportation Scholarship awards competition was established to honor the accomplishments of a legendary Chicago public transit leader. George Krambles, former executive director of the Chicago Transit Authority, served the region's transit system for 43 years beginning with the Chicago Rapid Transit Company in 1937 as a student engineer. He graduated from the Electric Railroad Program at the University of Illinois at Urbana-Champaign in 1936 and was a good friend and supporter of the UTC.
The annual competition is open to any Ph.D. or second-year Master's degree candidate student within the UIC College of Urban Planning and Public Affairs, College of Engineering, College of Business Administration or School of Public Health who is studying transportation, or a UTC Graduate Research Assistant.
The Friedman Undergraduate Scholarship Fund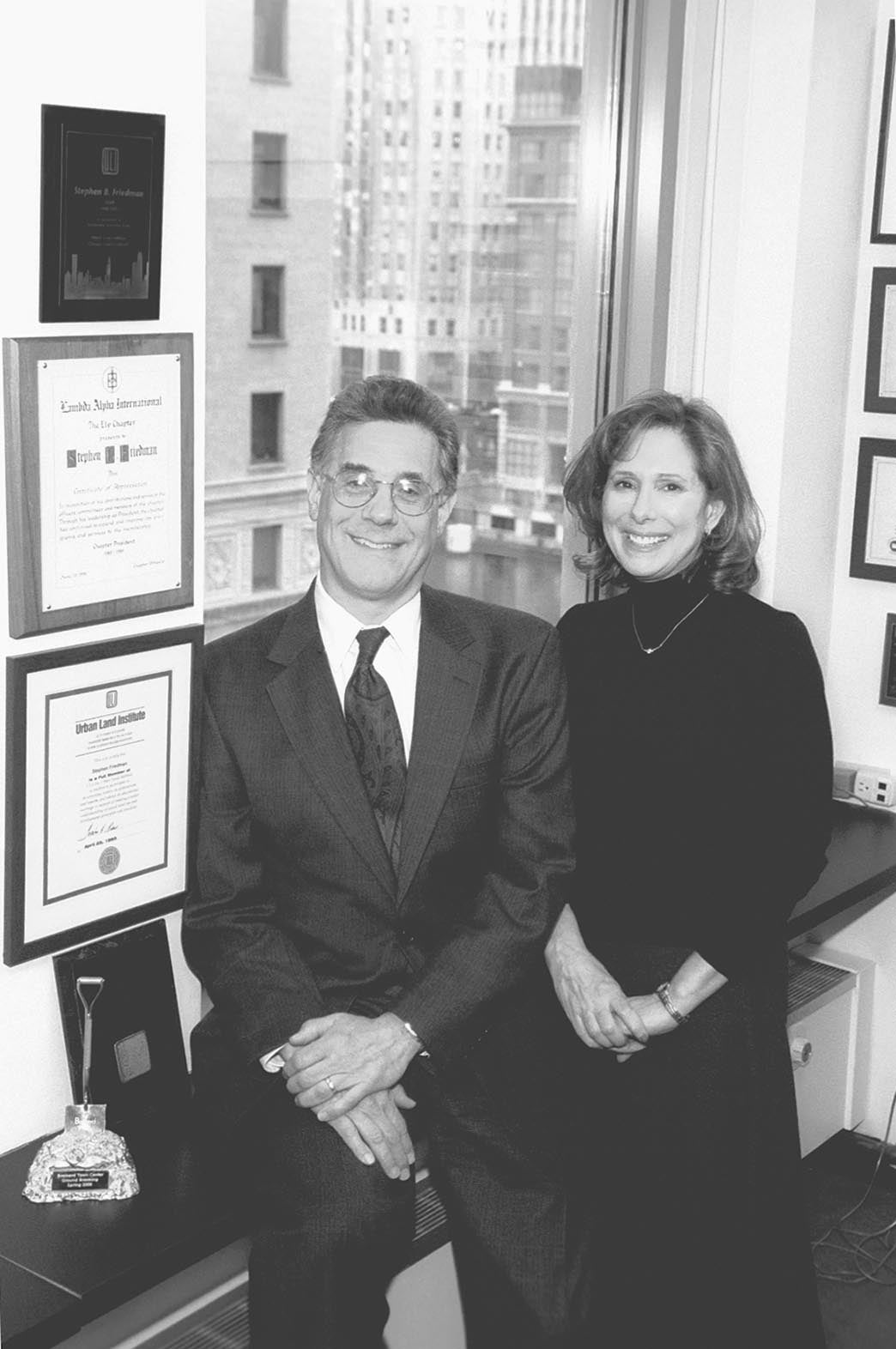 The Friedman Undergraduate Scholarship Fund provides financial support up to $5,000 per academic year to undergraduate students in CUPPA who demonstrate financial need and academic achievement and whose parents did not graduate from college. The Fund was created with a gift from Stephen and Anita Friedman. By offering this award, they hope to assist students who also showcase a combination of academic achievement and financial need. The Friedmans seized this opportunity to help educate the next generation of urban problem-solvers.
As owners of S.B. Friedman & Company, a specialized real estate and development advisory firm, they have hired many students and alumni from CUPPA and UIC, and one or more MUPPs have been working for the firm since 1999. The Friedmans believe that their professional relationship with CUPPA allows them to work with students, developing the next generation of urban planners and urban economic development professionals. Steve has been working in this profession since he was 19, with Anita working alongside him within the firm for 16 of those years. They are committed to the idea that this profession seeks to make a real difference in quality of life, and are in it to make an impact on the places in which we live and work.