New Endowed Fund to Elevate Research and Geospatial Technologies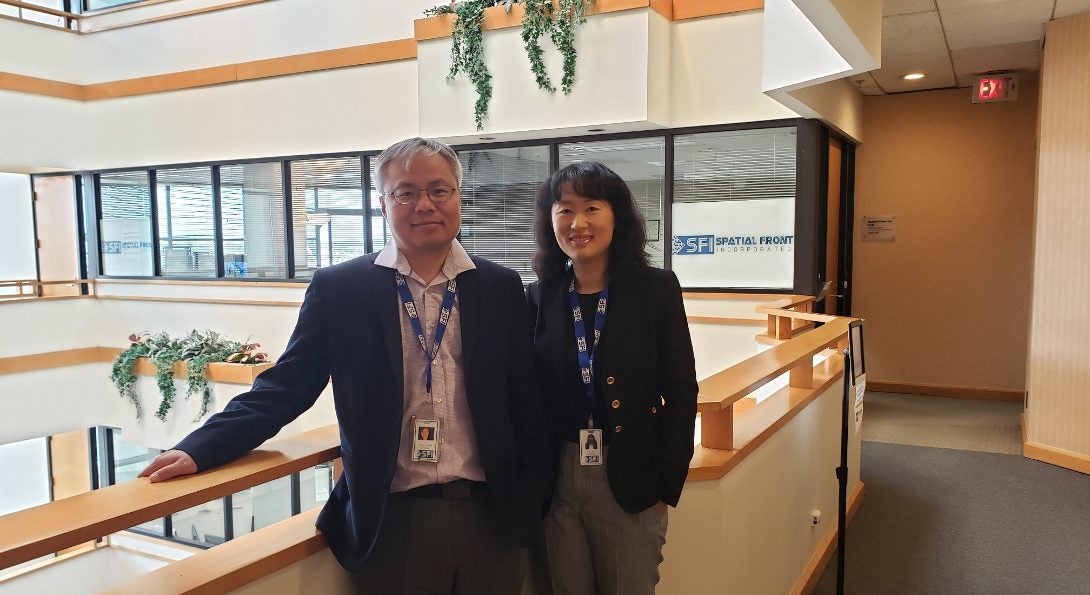 With deepest thanks to Amy Gao and Shawn Zhang, graduates of the Master of Urban Planning and Policy program, the College of Urban Planning and Public Affairs (CUPPA) is pleased to announce the Gao-Zhang Geospatial Technologies Research Fund. This new endowed research fund in the Department of Urban Planning and Policy will be used to elevate undergraduate, graduate, and faculty research. It will be used to utilize geospatial and related technologies such as the Internet of Things, virtual reality, and more in the department.
Gao and Zhang are no strangers to philanthropic impact in CUPPA. Prior to this latest major gift, they created an endowed graduate fellowship fund in 2019 for the UPP Department, which has benefitted students, the department, and CUPPA research centers.
P.S. Sriraj, director of the Urban Transportation Center in CUPPA, said, "The Gao-Zhang fellowship provides a great opportunity for a student(s) interested in data and visualization in transportation to be trained to work on real world problems using data analysis and advanced visualization techniques and methods. The endowment will allow the College to recruit stellar students from around the nation and the world to pursue graduate studies at UIC."
Gao and Zhang attended the MUPP graduate program with graduate assistantships in 1999 in the Urban Transportation Center. After graduating, the two started Spatial Front Incorporated, which has become one of the nation's fast-growing private companies. Spatial Front was listed in Inc. 5000 in both 2018 and 2019. With a mission to address the nation's most critical needs, their company provides technical solutions to its customers including multiple cabinet-level Federal agencies.  Amy and Shawn attribute their success to their education at CUPPA and would like to contribute to innovative use of technology in urban planning education.
According to Dean Michael A. Pagano, "The contributions that Amy and Shawn have made to CUPPA are making a profound difference in our student recruitment and research capabilities. This new research fund is particularly exciting in opening the door for both students and faculty to apply technology such as virtual reality and internet of things in their research projects."