Undergraduate Student Ambassador Program Launches in the College of Urban Planning and Public Affairs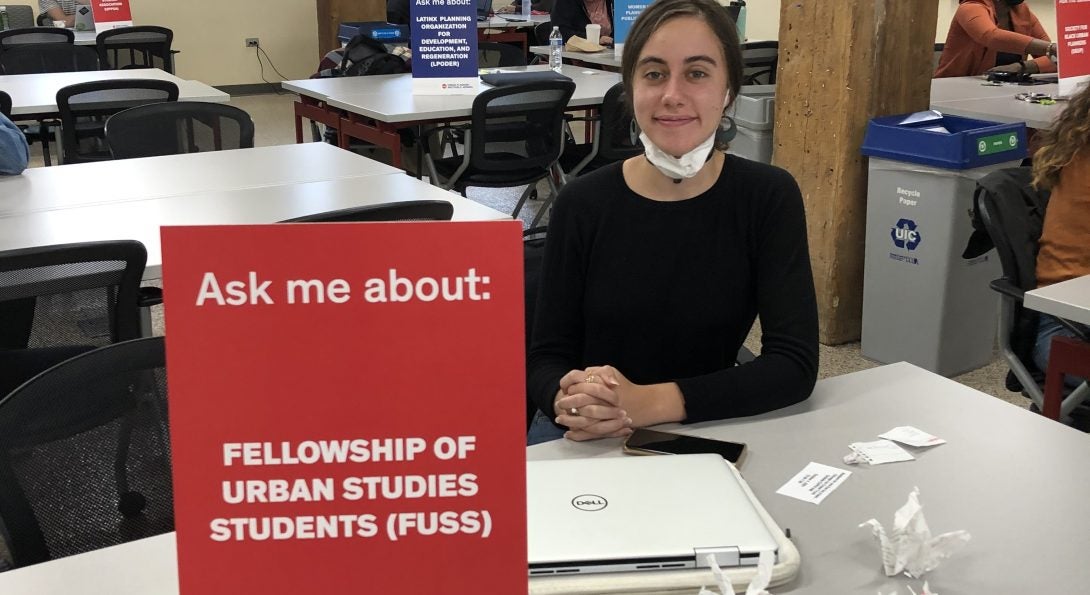 CUPPA students presented with opportunity to hone leadership and impact skills
UIC's College of Urban Planning and Public Affairs (CUPPA) announces the formation of a new program beginning in Fall 2022 that will showcase the college's undergraduate students as they represent CUPPA to internal and external audiences.  CUPPA Student Ambassadors will serve as official college representatives at various campus and community events and contribute their skills to the Office of Academic Affairs in the college.
"The Student Ambassador Program will be an elite group of student leaders who volunteer to represent the college," said Mirza Campbell, 1st Year and Undeclared Student Advisor. "Being a Student Ambassador will be a deeply rewarding opportunity on a personal level and also in terms of a student's career prospects after CUPPA."
CUPPA Student Ambassadors commit a minimum of 40 hours of service scheduled around their classes and schoolwork across two semesters. In conjunction, Student Ambassadors will carry a full load (at least 12 credits) of classes and have a cumulative GPA of 2.75 or higher.  Ambassadors will provide campus tours, services, and referrals to prospective students and guests; implement college events; and assist in teaching in the first-year seminar class. Opportunities for networking, leadership training and development, and career modeling and coaching will abound throughout the two semester commitment.
Curt Winkle, associate dean for academic affairs in CUPPA, said, "Our Ambassadors program will bring together students from various cultural backgrounds and academic disciplines all within the College of Urban Planning and Public Affairs to work together to promote the college and enhance student engagement through various events. We are very excited to provide this innovative opportunity to CUPPA students."
The CUPPA Ambassador's Program is the brainchild of CUPPA's Office of Academic Affairs to provide undergraduates with more opportunities to engage with each other and the faculty and staff and special guests of the college.
"As a college, we have amazing connections in the communities that make up the Chicago region," Winkle said. "Through course projects, internships, and now the Ambassadors Program, we can shine a light on our students' work and dedication to building just, resilient, and livable communities."
For more information and an application to serve as a CUPPA Ambassador, please visit here:  https://cuppa.uic.edu/admissions-aid/welcome-admitted-students/the-undergraduate-student-ambassador-program/
Applications for Fall 2022 are due May 1.
Modified on April 01, 2022