NGL Projects & Data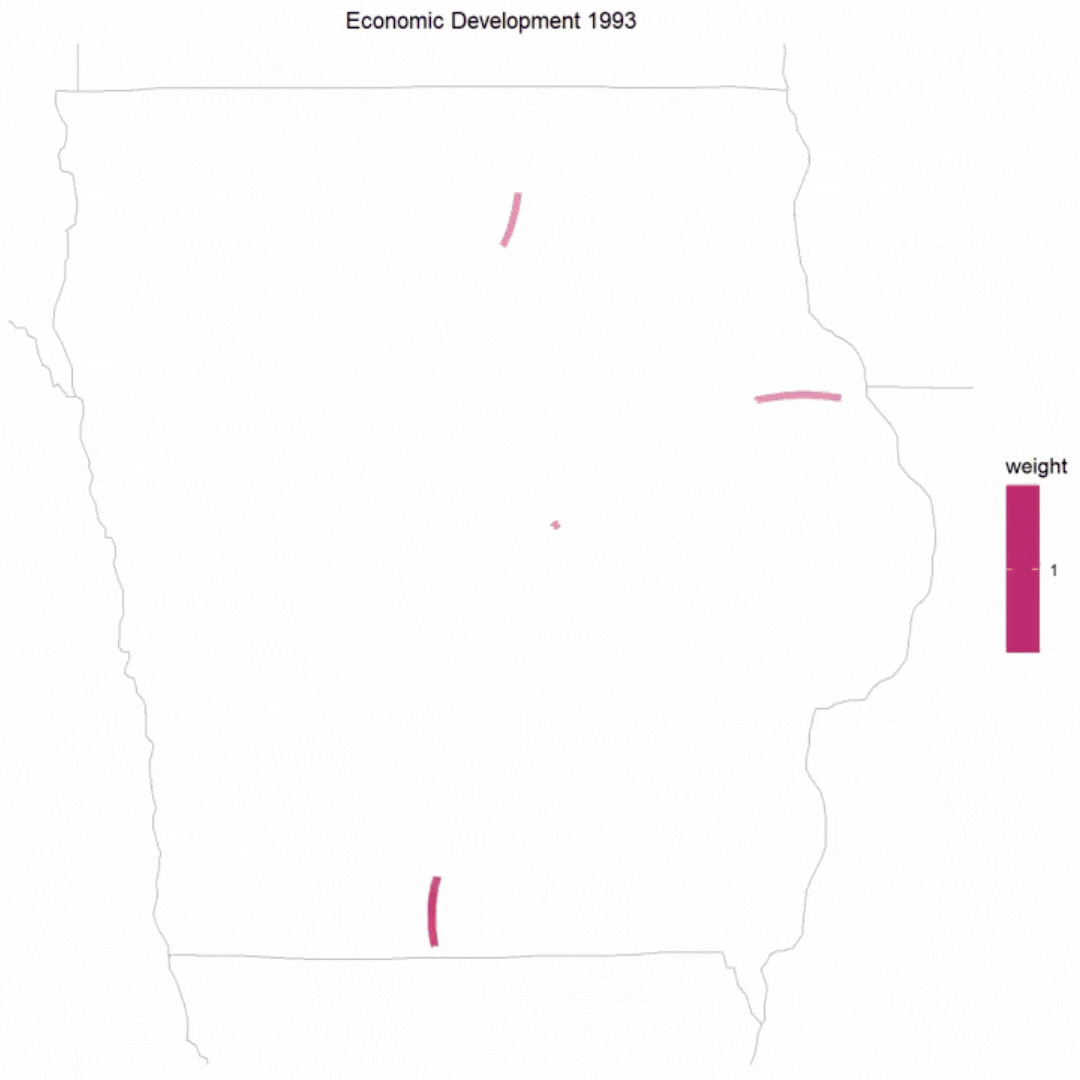 NGL is involved in a long-term project examining the creation, structure, composition, and performance of networks created by local governments to produce public services and coordinate policy actions. These projects examine both human networks that function within and across public organizations as well as interorganizational networks containing government, private and nonprofit actors.
Network Projects
Expansion of the Iowa 28e dataset to include identification and coding or nonprofit actors. Includes NTEE designation for all nonprofit actors in the dataset.
Collaboration with The Statistical and Applied Mathematical Sciences Institute (SAMSI) to utilize NGL's 28E dataset for additional modeling.
New grant funded project with collaborators at NIU. The project is called "Sustaining Illinois through Collaborative Governance: A Pilot Study of Water Systems Governance in Northeast and North Central Illinois"

Grant funding from Illinois Innovation Network
August 2021 to August 2022
Network Research
Network Formation. We are currently examining the factors that facilitate and constrain the formation of collaborative relationships.  Using inferential network methods, we are building models to better understand how networks emerge at both a micro and macro level. Current projects include:
A longitudinal analysis of collaboration among school districts
An exploration of the role of fiscal stress on local government collaboration
A qualitative analysis of interlocal agreements and the specific institutional form chosen to manage the agreement
Development of new risk assessment measures to better understand how risk shapes the strategic actions of local government partners
Systematic review of the theoretical mechanisms used in Public Administration to explain network formation
Network Effects. In addition to our attempts to understand factors associated with network formation, we are also interested in the effects of network structure and composition on the actors in the network and the communities those networks serve. Current projects include:
Panel analysis of how county level networks around crime and police protection influence county crime rates.
Panel analysis of how county level economic development networks influence employment and wages.
A systematic review paper of the impacts of interlocal agreements on service delivery performance and efficiency.
Network Datasets
UIC-NGL-IOWA Intergovernmental Agreements Networks Dataset. An important element of this project is the creation of the UIC-NGL-IOWA intergovernmental agreements networks dataset. This dataset was built using data on 28E agreements filed with the Iowa Secretary of State after 1993 and captures agreements covering 33 service areas. NGL updates the dataset annually to add new agreements and document changes in exiting agreements. A publicly available version of the data will coming soon.  For more information click here.