David Merriman Appointed Interim Dean
PA Professor to Guide College During Dean's Search Heading link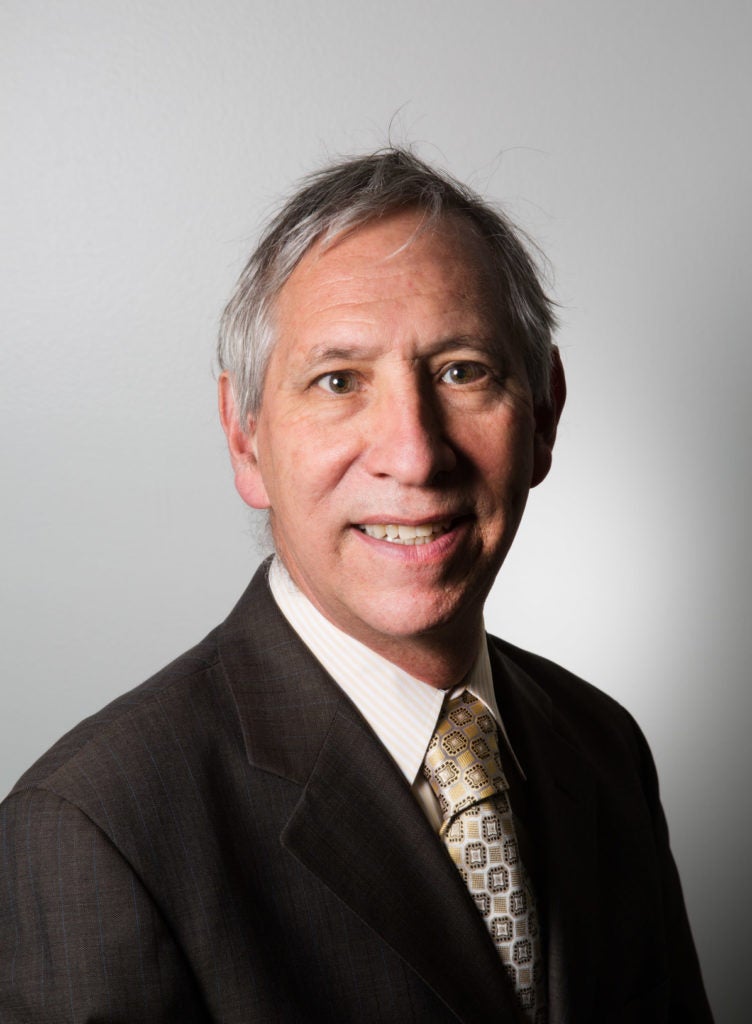 Professor David Merriman has been appointed Interim Dean of the College of Urban Planning and Public Affairs (CUPPA), beginning August 1, 2021, by the UIC Provost and Vice Chancellor for Academic Affairs.
Merriman, in his fifteenth year at UIC, is an expert in state and local tax and budgetary policies. He holds the title of Stukel Presidential Professor in the Department of Public Administration, an appointment in the Department of Economics, where he also served as head of the department from 2009-2010, and an appointment in the Institute for Government and Public Affairs. In CUPPA, he served as associate dean for faculty affairs from 2011-2012 and as interim head in Public Administration from 2019-2020.
Growing up in rural New Jersey with a father who was a chemist and a mother who was a CPA, Merriman followed his own interests in public policy and political and social movements to Washington D.C. to pursue his undergraduate education at American University. It wasn't long before he switched his major to economics, defining his academic future.
"I've always liked the analytics within public policy and how the world can work better with collaboration between government and the public sector," Merriman said. "I focus on long-term thinking and the guiding principles of public policy; to consider how people think about and make decisions."
After graduate school at the University of Wisconsin Madison, Merriman lived in Tokyo for two years. He returned to the states and had an academic appointment at the University of Texas at Dallas and eventually moved north to Chicago landing at Loyola University and Northern Illinois University. Merriman joined the UIC Department of Public Administration in 2007.
Merriman's research has helped state and local governments develop fairer and more efficient mechanisms to raise revenue and implement public policy. He has been heavily involved with property tax reform in Cook County and has written numerous articles on flaws in the design and implementation of tax increment financing.
While widely known for his work in tax increment finance, he has become a pioneer in researching cigarette tax evasion. Merriman created the methodology to study cigarette tax by using representative sampling, which is now replicated in cities around the world.
"We actually found and counted cigarette packages with tax stamps, which indicate payment. The study design was simple and the results were easy to explain to legislatures," Merriman said.
In 1997, Merriman and Lake Forest College Professor Richard Dye began the Fiscal Futures Project. This project became a core part of Merriman's many widely read analyses of state government policies. Tracking the Illinois state budget in a consistent way, Merriman explained, has helped state legislators understand the budget overall and has fostered long-term planning in the state including spending and revenue projections. Since Dye's retirement, Merriman has directed the project which annually produces a report on the state of the Illinois budget and several supplementary topics.
As interim dean in CUPPA, Merriman sees the next year as a transition period and a learning period, "We will be learning and experimenting; a bit of trial and error in our system which will become more blended and hybrid than ever before. Our consciousness about equity and diversity has been raised over the course of the last 14 months and we need to make this a central part of our thinking. We are going to be learning what this means together," he said.
"CUPPA is very much connected to the outside world and we will continue our work on helping the city, the state, the country make good choices with respect to public policy, urban planning, and public management."