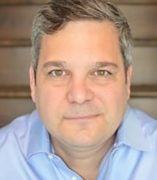 Nik Theodore
Professor of Urban Planning and Policy
Associate Dean for Research and Faculty Affairs
Building:
231 CUPPA Hall, MC 348
Address:
412 S. Peoria St., Suite 231
Email:
Office Phone Voice:
(312) 996-8378
CV Download:
Related Sites:
About
Research interests
Urban political economy
Urban informality and informal economies
Labor markets and labor standards
Policy mobilities
Labor organizing
Migration
Courses taught
UPP 501 Urban Space, Place & Institutions
UPP 521 Globalization and International Planning II: Comparative planning and policies
UPP 536 Urban Employment Planning
UPP 594 Urban Informality: Conceptual issues, policy debates and interventions
UPP 594 PhD Seminar in Qualitative Methods for Urban Research
Selected Grants
James Irvine Foundation, Worker Center Ecosystem in California, PI
Ford Foundation, Labor Standards and the Future of Work, PI
National Domestic Workers Alliance, Domestic Worker Training Evaluation, PI
Selected Publications
Books
Peck J and Theodore N (2015) Fast Policy: Experimental Statecraft at the Thresholds of Neoliberalism. Minneapolis, MN: University of Minnesota Press.
Brenner N, Peck J and Theodore N (2012) Afterlives of Neoliberalism. London: Bedford Press/Architectural Association.
Brenner N and Theodore N, eds. (2003) Spaces of Neoliberalism: Urban Restructuring in North America and Western Europe. Oxford: Wiley-Blackwell.
Recent articles
Schenck, C., N. Theodore, D. Blaauw, E.M. Swart, and J.M.M. Viljoen (2017) "The N2 Scrap Collectors: Assessing the Viability of Informal Recycling Using the Sustainable Livelihoods Framework," Community Development Journal, forthcoming.
Theodore N, Blaauw D, Pretorius A, and Schenck C (2017) "The Socioeconomic Incorporation of Immigrant and Native-Born Day Labourers in Tshwane, South Africa," International Migration, 55(1): 142-156.
Visser MA, Theodore N, Meléndez EJ, and Valenzuela Jr A (2017) "From Economic Integration to Socioeconomic Inclusion: Worker Centers and the Social Inclusion of Day Laborers," Urban Geography 38(2): 243-265.
Theodore N (2016) "L'informalité et la sélectivité stratégique de l'État: La montée de l'emploi précaire dans l'industrie de la construction aux États-Unis,"Lien Social et Politiques 76: 114-136.
Theodore N (2016) "Worlds of Work: Changing Landscapes of Production and the New Geographies of Opportunity," Geography Compass 10(4): 179-189.
Peck J and Theodore N (2016) "Retracing Fast Policy" as part of the symposium "Reading Jamie Peck and Nik Theodore's Fast Policy," Political Geography 53: 89-99.
Theodore N and Habans R (2016) "Policing Immigrant Communities: Latino Perceptions of Police Involvement in Immigration Enforcement," Journal of Ethnic and Migration Studies 42(6): 970-988.
Meléndez EJ, Visser MA, Valenzuela Jr A, and Nik Theodore (2016) "Day Labourers' Work-Related Injuries: An Assessment of Risks, Choices, and Policies," International Migration 54(3): 5-19.
Theodore N (2015) "Generative Work: Day Labourers' Freirean Praxis," Urban Studies 52(11): 2035-2050.
Theodore N (2015) "Rebuilding the House of Labor: Unions and Worker Centers in the Residential Construction Industry," Working USA 18(1): 59-76.
Theodore N, Blaauw D, Schenck C, Valenzuela Jr A, Schoeman C, and Meléndez EJ (2015) "Day Labor, Informality and Vulnerability in the United States and South Africa," International Journal of Manpower 36(6): 807-823.
Theodore N (2015) "Uneven Development and the Remaking of the Local Welfare State," in Whatever happened to local government? A review symposium, Regional Studies, Regional Science 2(1): 434-446.
Recent book chapters
Theodore, N (2017) "Urban Informality and the New Politics of Precarity: Day Labourer Activism in the US," in A. E. G. Jonas, B. Miller, K. Ward and B. Miller, eds., Sage Handbook of Urban Politics. Thousand Oaks, CA: Sage, in press.
Theodore N (2017) "Regional Unemployment and Regional Labor Markets," in The International Encyclopedia of Geography: People, the Earth, Environment, and Technology, 5701-5709. Oxford: Wiley-Blackwell.
Theodore N (2016) "Unions in the Obama Era: Laboring under False Pretenses?" in DeFilippis J, ed., Urban Policy in the Time of Obama, 149-163. Minneapolis, MN: University of Minnesota Press.
Peck J and Theodore N (2016) "Paying for Good Behavior: Cash Transfer Programs in the Wild," in Roy A and Crane ES, eds., Territories of Poverty: Rethinking North and South, 103-125. Athens, GA: University of Georgia Press.
Theodore N (2015) "Migrant Civil Society and the Metropolitics of Belonging," in Pagano MA, ed., The Return of the Neighborhood as an Urban Strategy, 139-159. Champaign, IL: University of Illinois Press.
Service to Community
Chicago Foundation for Women, Academic Advisory Council
SACOM (Students and Scholars Against Corporate Misbehavior), Academic Advisory Board
LIFT Fund (Labor Innovations for the 21st Century), Executive Committee
Professional Leadership
Editor-in-chief, Antipode: A Radical Journal of Geography
Editorial Board, Intl Jrnl of Urban & Regional Research
Notable Honors
2016, University Scholar 2016-2018, University of Illinois at Chicago
2015, Researcher of the Year, University of Illinois at Chicago
2014, Highly Cited Researcher 2002-2012, Thompson Reuters