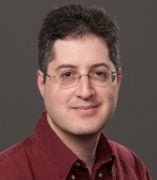 Joshua Drucker, AICP
Associate Professor
Urban Planning and Policy; Center Affiliate, Government Finance Research Center
Pronouns: he/him
Contact
Building & Room:
221 CUPPA Hall, MC 348
Address:
412 South Peoria St., Suite 215
Office Phone:
Email:
CV Link:
Related Sites:
About
Research Interests:
causes of differential regional development
regional and local economic development policy and practice
industrial structure, agglomeration, and competition
technology-based economic development
innovation and entrepreneurship
anchor institutions
economic analysis methods
analytical methods for planning
regional economic geography and dynamics
regional economic development theory
Description:
Joshua Drucker's interests center around the processes of regional economic development and transformation, seeking to understand phenomena of growth, decline, and adjustment in order to design of policies to achieve and sustain positive economic outcomes. Currently, his research is focused in three main areas. The first investigates the factors external to the firm that help determine business and economic performance. The effects of the regional environment on business decisions and industry outcomes are important for interpreting and forecasting economic processes and for providing a mechanism for intentionally affecting economic trajectories. Drucker's work in this area examines agglomeration, industrial structure, entrepreneurial competition, and economic development policy, and their relationships with economic activity.
A second line of research encompasses innovation, creativity, and entrepreneurship: the ways in which knowledge and competence are generated, the interactions among the actors and entities that create and operationalize new ideas, and how these actions relate to regional development. As the basis of science and technology, and the origin of new industries as well as the primary source of improvement in existing industries, innovation and entrepreneurship are key in the transformation and development of modern economies. Drucker's research in this area includes evaluating the emerging policy of urban innovation districts, the economic impacts of higher education institutions and other anchoring organizations, the processes by which innovation takes place within and across firms, and examining the intersection of creativity and human capital in economic development.
Drucker also is interested in advancing methods of economic analysis useful for practitioners. He is expert in the practice of economic impact assessment, and has created impact estimates and related analyses for a variety of organizations and clients. His research includes measuring the spatial distribution and impact of wage theft in Illinois and gauging the economic contributions of NASA (the National Aeronautics and Space Administration) and the Marshall Space Flight Center in Huntsville, Alabama. Drucker participated in a multi-year project to assist defense communities in the United States to apply economic data in support of efforts to increase resiliency in the face of changing military missions and other economic shocks.
Originally from the Detroit area, Drucker worked for the Technology Partnership Practice of the Battelle Memorial Institute in Cleveland, Ohio and the North Carolina Department of Commerce prior to joining the University of Illinois at Chicago in 2008. Drucker has been a member of the American Institute of Certified Planners since 2002.
Courses:
Urban Studies 306 - Public Policy Analysis
Urban Planning and Policy 502 - Planning Skills
Urban Planning and Policy 530 - Economic Development Theory and Policy
Urban Planning and Policy 531 - Economic Analysis Techniques
Urban Planning and Policy 535 - Planning for Innovation
Selected Publications
Weber, R. N., Waitoller, F. R., & Drucker, J. M. 2022. Disposable spaces: How special education enrollment affects school closures. Urban Education. doi: 10.1177/00420859221126700
Kayanan, C. M., Drucker, J., & Renski, H. 2022. Innovation districts and community building: An effective strategy for community economic development? Economic Development Quarterly, 36(4): 343-354. doi: 10.1177/08912424221120016
Fang, L., & Drucker, J. 2021. How spatially concentrated are industrial clusters? A meta-analysis. Journal of Planning Literature, November, 36(4): 526-542. doi: 10.1177/08854122211012921
Malizia, E., Feser, E., Renski, H., & Drucker, J. 2021. Understanding Local Economic Development. 2nd Edition. Routledge:  Milton, United Kingdom.
Craft, A., Drucker, J., & Weber, R. 2021. Variation in the heartland: Explaining the use of economic development incentives in three Great Lakes states. Urban Affairs Review, May, 57(3): 856-908. doi: 10.1177/1078087420928410
Funderburg, R., Drucker, J., Merriman, D., & Weber, R. 2021. Is tax competition strategic? Spatial distributions of business property tax abatements in the Chicago suburbs. Economic Development Quarterly, February, 35(1): 66-83. doi: 10.1177/0891242420977694
Drucker, J., Funderburg, R., Merriman, D., & Weber, R. 2020. Do local governments use business tax incentives to compensate for high business property taxes? Regional Science and Urban Economics, 81 (March). doi: 10.1016/j.regsciurbeco.2019.103498
Drucker, J., Kim, G., & Weber, R. 2019. Did incentives help municipalities recover from the Great Recession? Evidence from Midwestern cities. Growth and Change, 50(3): 894-925. doi: 10.1111/grow.12318
Klosterman, R., Brooks, K., Drucker, J., Feser, E., and Renski, H. 2018. Planning Support Methods. Rowman and Littlefield: Lanham, Maryland.
Drucker, J. 2016. Reconsidering the regional economic development impacts of higher education institutions in the United States. Regional Studies, 50 (7): 1185-1202. doi: 10.1080/00343404.2014.986083
Professional Leadership
Co-Editor, Urban Affairs Review
Notable Honors
2016, Teaching Recognition Program, University of Illinois at Chicago
Education
Doctor of Philosophy in City and Regional Planning, University of North Carolina Chapel Hill, 2008.
Master of Regional Planning, University of North Carolina Chapel Hill, 2000.
Bachelor of Science in Mathematics and Economics, University of Michigan Ann Arbor, 1998.
Licensures and Certifications
American Institute of Certified Planners
Professional Memberships
American Planning Association
American Collegiate Schools of Planning
Industry Studies Association (former)