Winkle Retires from UIC Urban Planning and Policy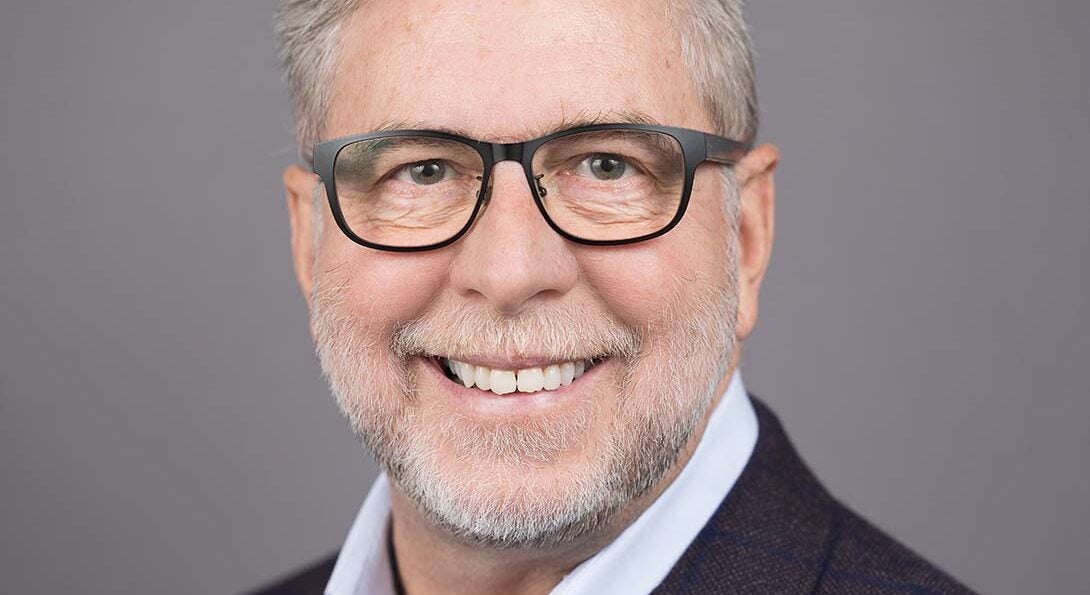 Urban planning is not the same profession as it was in 1986, when Curt Winkle, associate professor of Urban Planning and Policy, began teaching at the University of Illinois at Chicago (UIC). Conversations around public health and its intersection with cities were limited, and planning cities to support people's daily wellbeing was seen as a niche topic. At the height of the AIDS crisis, which had a massive impact on the lives of queer communities in cities, these issues were rarely discussed in an urban planning context. Other major questions around sustainability and urban food systems were peripheral considerations within the field.
Today, these themes are far more integral to the field, brought about by countless small shifts over many years. While he may only be one small piece of those larger changes, Winkle's 37 years of service at UIC nonetheless track with these transformative changes, as his own research interests moved from being niche issues to becoming core themes within the Urban Planning and Policy Department's (UPP) curriculum.
Winkle's impact on the planning profession has occurred not simply within his research interests, but in the many roles he's played both within UIC's College of Urban Planning and Public Affairs (CUPPA) and the UPP Department. Time and again across his career, Winkle has been asked to step into various administrative roles, playing a part in the formation of CUPPA as an independent college at UIC, as well as developing a robust set of programs for undergraduates, rather than simply focusing on graduate students in UPP, even though Winkle had once been told by a colleague that was something that would never come to fruition for the college. For retired CUPPA Dean Michael Pagano, Winkle's willingness to take on these administrative positions was always a vital service to the program, making him someone that Pagano and others could rely upon when important questions about the college were in conversation.
"If there was any need for someone within the faculty to step into an administrative role, you could always count on the willingness and the ability of Curt to step in," Pagano says. "As a dean, there are always issues that arise where you need input from the academic departments, and I always knew that if nobody stepped forward, I could count on Curt's courage to move into that position and provide a focused, strong perspective from the urban planning faculty and students."
Winkle began teaching at UIC in the mid-80s, after completing both a master's and PhD at Rutgers University. Though he had already been offered a tenure-track job elsewhere, he says that UIC's reputation, both for its health focus and general orientation to social justice drew him to a visiting instructor position at the university, where he quickly became a full-time faculty member.
Winkle's interest in urban planning, health outcomes, and the queer community converged in his research on HIV/AIDS in the early 90s. As federal legislation encouraged coalitions to form to combat the spread of the deadly disease, Winkle worked with Chicago's AIDS Foundation to determine best practices to support public health. This advocacy extended into his role as a faculty member, and in the 90s, years before it became standard practice elsewhere, Winkle helped to ensure that all University of Illinois faculty received benefits for their same-sex domestic partners.
For professor emeritus Charles Hoch, who joined the UIC faculty in 1981, Winkle's continued eagerness to support both the department and college in an administrative capacity has set him apart from his colleagues. With multiple tenures as the chair of the UPP Department, involvement in the formation of CUPPA as an independent program, a restructuring of the Master's in Urban Planning and Policy curriculum in 2005, and more, Hoch says that Winkle's deep commitment to the university shined through, time and time again.
"Curt served more years as director and chair of Urban Planning and Policy than any other faculty in the history of the school/department, which he did competently and with an even handedness," Hoch says. "He always consulted and urged his colleagues to come to important decisions."
Beyond his professional engagement, Hoch also says that Winkle's kindness and close connection to students always stood out.
"Curt made allowances for the sometimes quirky social behaviors that accompany the burdens of disability, discrimination and difference that students possess," Hoch says. "He became over time not only a valued colleague, but a friend who challenged me to be a more compassionate person."
In his retirement, Winkle says he's excited to get back to taking extended bike tours, something he hasn't had time to do since he was a graduate student at the end of his dissertation. This passion for biking remained present while he taught at UIC. According to Pagano, one favorite memory came when Winkle took more than 50 people, including incoming students and other faculty, on a biking tour of Chicago's "Emerald Necklace" parks. Pagano says that Winkle had speakers positioned at every park along the length of the ride, giving newcomers to the city a way of learning more of its history while building community within the College.
"One of the stops was what became the 606 when it was still an abandoned rail track, and Curt took us up and brought in somebody who was instrumental in the transformation of that abandoned track into the 606, well before it happened," Pagano says. "Especially for the non-Chicago students, which most of them were, and for the non-Chicago faculty, including myself, it was one of the most fun and informative projects that I've ever been engaged with, and it was all to Curt's credit for putting it together."
Now, as Winkle celebrates his time with the university and moves into a well-deserved retirement, the themes that have determined much of his career play out in personal considerations, such as the qualities he and his husband Ken seek out in the places they might move to.
"You always make a qualitative assessment of what makes a good place: is it an accessible, equitable, or pretty place?" Winkle says. "Each person has their own sense of that question, and for me, questions like walkability and if somewhere has a gay community goes to the top of the list."
Modified on June 12, 2023