UPP Prof Rachel Weber Receives 2017 Best Book Award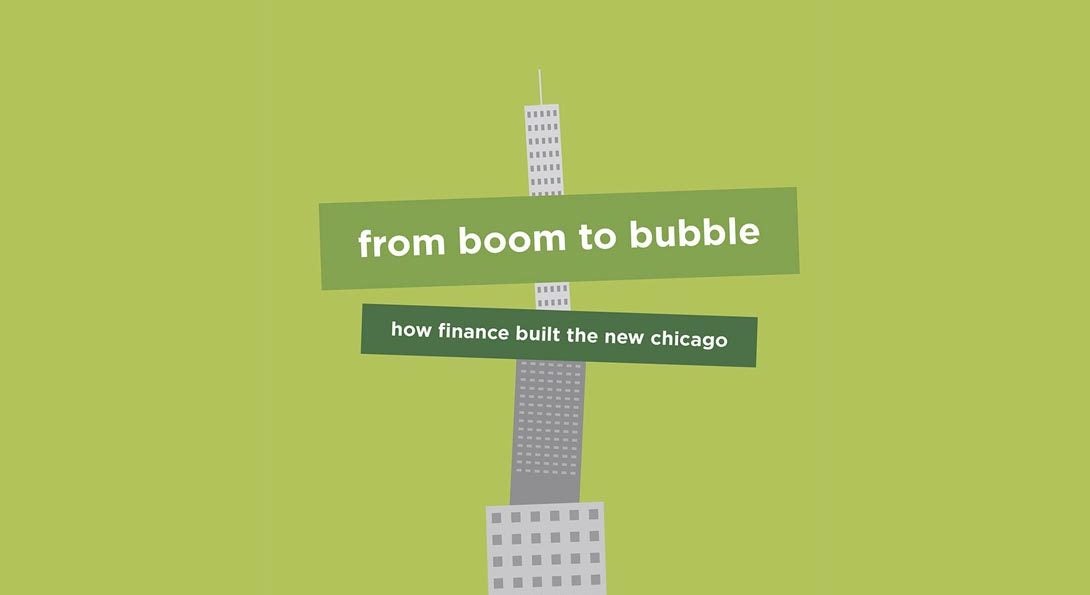 From Boom to Bubble: How Finance Built the New Chicago, University of Chicago Press
The Urban Affairs Association (UAA), the international professional association for urban scholars, researchers and public service professionals, convened its 47th Annual Conference in Minneapolis, Minnesota, April 19-22, 2017.
During the conference, awards were presented in recognition of outstanding scholarship and service. Among those honored was Rachel Weber (University of Illinois at Chicago). Weber was awarded the 2017 Best Book in Urban Affairs Award for her book, From Boom to Bubble: How Finance Built the New Chicago. Sixty-nine books were nominated for the Best Book in Urban Affairs Award this year. The authors of these books represented several different disciplines and a variety of urban topics.
The UAA award committee enthusiastically endorsed Rachel Weber's book, "From Boom to Bubble: How Finance Built the New Chicago," as the winner of the Urban Affairs Association Best Book Award 2017.  According to the committee, "Weber's work will be of wide interest to the community of urban affairs scholars, given its interaction with concepts of sustainable design, theories of urban governance, and the commercial-industrial complex. The book shows a deep knowledge of the commercial real estate industry in Chicago through decades of research into the industry. Further, the book will be of interest to scholars focusing on other cities, revealing the dynamics of the real estate industry and stressing the role of the commercial market in the property markets' boom and bust cycles. The clear and concise writing style makes complex concepts of financialization accessible."
More than 750 participants, representing universities, research institutions, non-profit organizations, and public and private organizations/institutions from around the world met to discuss 21st century issues impacting urban populations and places at the April conference in Minneapolis. Conference participants represented institutions from North America, South America, Europe, Asia, and Africa. The University of Minnesota served as the local sponsor for the event.
Modified on July 26, 2017