UIC's Government Finance Research Center Hires New Associate Director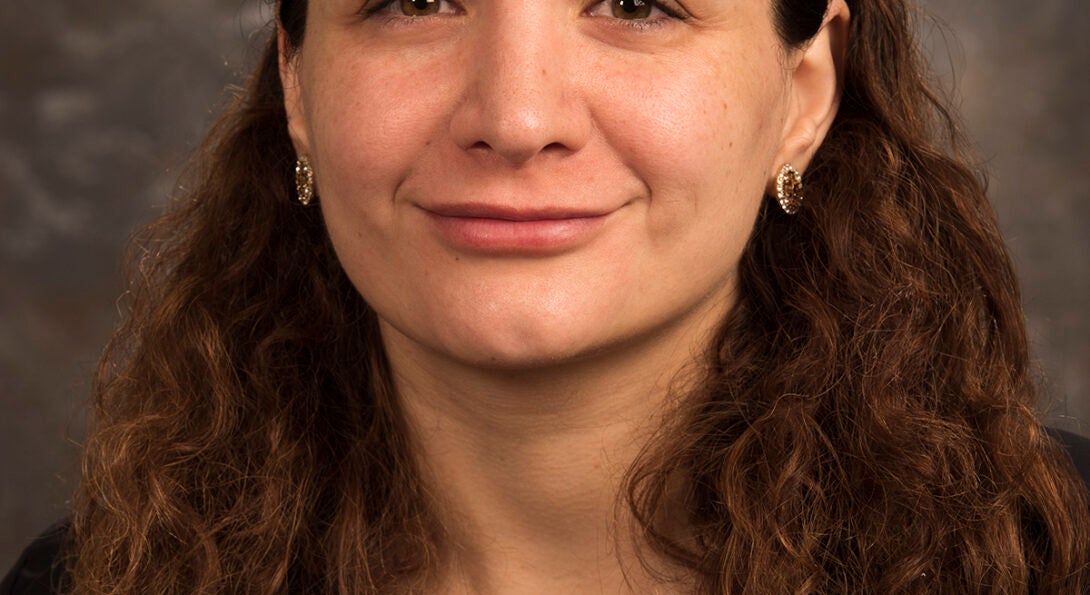 On September 16, Dr. Christelle Khalaf will begin her position as the associate director of the Government Finance Research Center (GFRC) at the University of Illinois Chicago (UIC).
Khalaf joins UIC from the University of Wyoming, where she was the associate director of the Center for Business and Economic Analysis. In this role, Dr. Khalaf conducted research on business and economic conditions across the state for the government, industry, and other stakeholder groups.
Khalaf will work alongside Dr. Deborah A. Carroll, GFRC's director and associate professor of public administration in the College of Urban Planning and Public Affairs (CUPPA).
"Christelle Khalaf brings a wealth of knowledge and expertise in economic impact analysis that spans the private, public, and nonprofit sectors. I am delighted to have her join the GFRC team and continue our work to shape and inform public policy and scholarly discourse that aims to make government work better and improve the fiscal health of our communities. In partnership with Christelle, I look forward to advancing the GFRC as we continue to grow and elevate our visibility to the national stage," Carroll said.
Prior to her work in Wyoming, Khalaf worked at Ohio University's Voinovich School of Leadership and Public Affairs as an economist, leading work on a variety of applied projects ranging from the economic, fiscal, and workforce impacts of different energy generation assets, to the prevalence and cost of adverse childhood experiences.
In other service to the profession, Khalaf has served as a member of the advisory panel on the Anchor Economy Initiative at the Federal Reserve Bank of Philadelphia in 2021, and as a member of the Ohio Economic Roundtable in 2020, which was convened by Ohio Governor DeWine and the Ohio Office of Budget and Management to discuss the state's economic outlook given the COVID-19 health pandemic.
Khalaf is author or co-author of over 20 technical reports and has been quoted in a variety of news media outlets, including NPR and HuffPost. She has published peer-reviewed, academic papers in journals such as Economic Development Quarterly and Economic Inquiry, among several others.
Khalaf holds a Ph.D. in Economics from North Carolina State University, and a Harvard Kennedy School Executive Certificate in Leading Economic Growth.
In addition to her relevant experience, Khalaf brings her enthusiasm for impactful research to the role of associate director.
"I am looking forward to working with the GFRC team on answering applied research questions that inform fiscal policy," Khalaf said. "I am particularly excited to contribute to the Center's ongoing water rate setting study, as well as advancing other projects and initiatives with the GFRC."