Public Policy Major Selected for Obama Foundation Yoyager Scholarship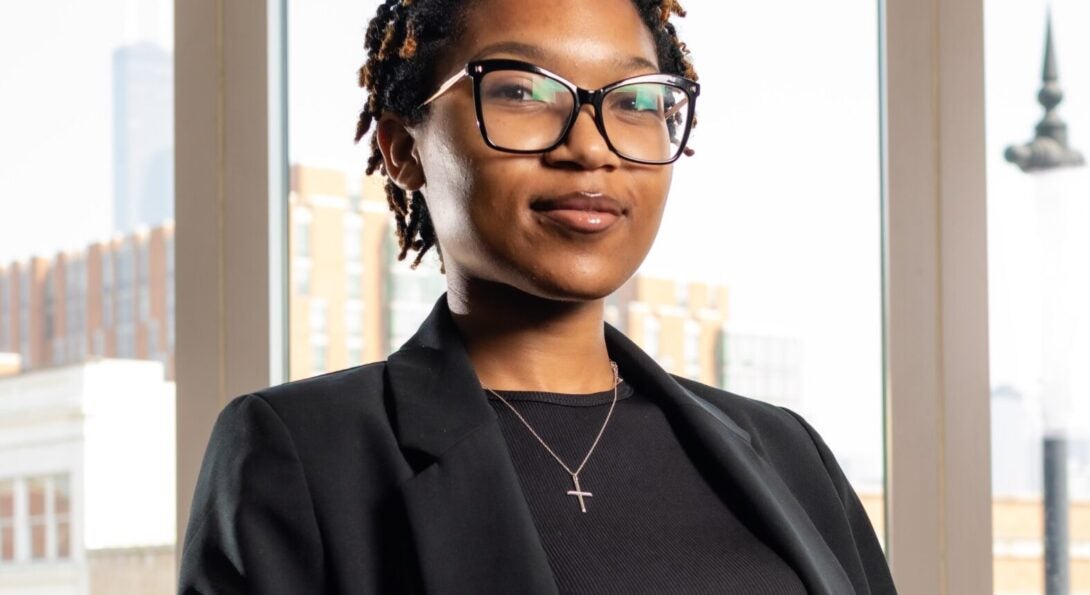 Haniyyah Thomas Receives Award
Haniyyah Thomas, CUPPA Public Policy major, has been awarded the Obama-Chesky Scholarship for Public Service from the Obama Foundation.
The Voyager Scholarship was created by the Obamas and Brian Chesky, Co-Founder and CEO of Airbnb to help shape such leaders. Even though they come from different backgrounds, both the President and Brian believe that exposure to new places and experiences generates understanding, empathy, and cooperation which equips the next
generation to create meaningful change.
Thomas. from the south suburbs of Chicago, is currently majoring in Public Policy at UIC CUPPA specializing in educational policy and hopes to pursue a career in education administration. She is also engaged in student leadership to make a positive impact on the UIC campus. Thomas hopes to use the knowledge and wisdom gained in and outside the classroom to someday become a principal.
The two-year Voyager scholarship program is open to students entering their junior year of college at an accredited four-year college or university in the US, who have demonstrated a financial need, and who are US citizens, permanent residents, or DACA recipients.
The 2023-2025 cohort of 100 Voyagers represent 33 states and territories, 74 colleges and universities. They are an inspiring group of young people who are eager to bridge divides and take on the world's biggest challenges.
The scholarship gives college students financial aid to alleviate the burden of college debt, meaningful travel experiences to expand their horizons, and a network of mentors and leaders to support them, including:
● Up to $50,000 in financial aid: Students will receive up to $25,000 per year in "last dollar" financial aid for their junior and senior years of college. This financial aid should alleviate the burden of college debt so that students can afford to pursue a career in public service.
● Summer Voyage: Students will receive a $10,000 stipend and free Airbnb housing to pursue a summer work-travel experience between their junior and senior year of college. The students will design their own Summer Voyage to gain exposure to new communities and experience in a chosen field.
● Fall Summit: Students are invited to an annual summit to help define and inspire their public service journey. This year's summit will take place in November.
● Network of leaders: Throughout the program, students will be invited to an ongoing speaker series, giving them access to a network of leaders. This network of leaders will expose them to new areas of service and innovations happening in their fields. After graduation, they will join the Obama Foundation's global community, providing them with Foundation resources and programming.
The public policy major in UIC's College of Urban Planning and Public Affairs will lead students to analyze public problems and policies that impact our communities and training students to create equitable solutions. Students learn how to analyze, evaluate, and implement policy decisions that help to build just, resilient, and livable communities.
Modified on August 25, 2023