PhD Student Em Hall Awarded Dwight D. Eisenhower Transportation Fellowship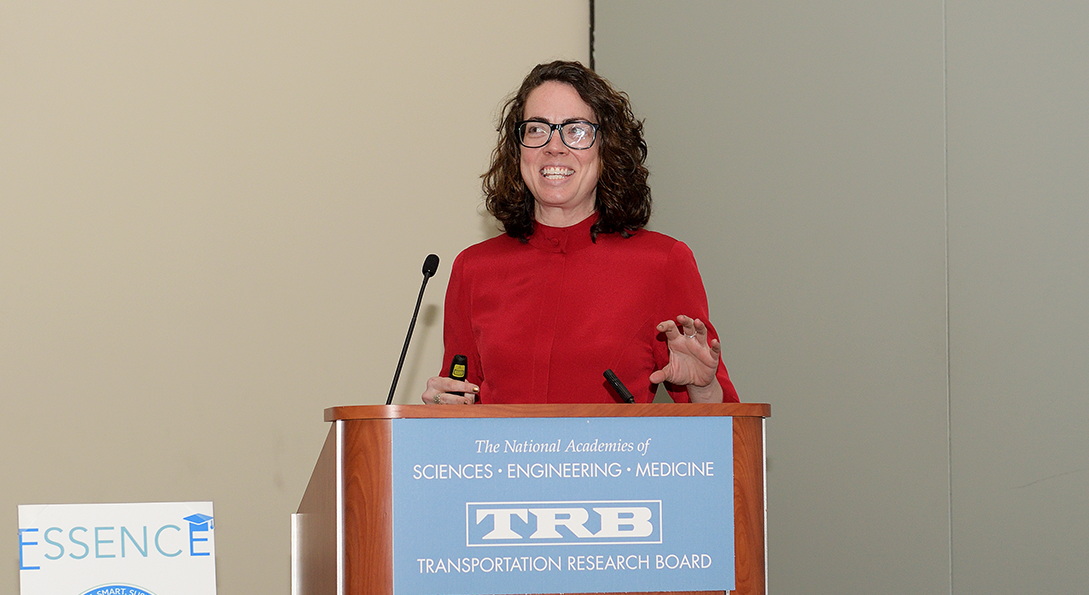 CUPPA is pleased to announce that second year PhD student Em Hall has been awarded a prestigious Dwight David Eisenhower Transportation Fellowship from the US Department of Transportation. These awards are merit-based and given to a select group of graduate students across the country on an annual basis.
Hall, who is also a research assistant in the Urban Transportation Center, received $5,000 in funding toward her research into the role of nonprofits organizations in public-private partnerships (P3s) in transportation. She was one of 17 recipients invited to present their research at the 2019 Annual Meeting of the Transportation Research Board (TRB) in Washington, D.C., participating in the Innovative Doctoral Transportation Research Showcase panel.
"The Eisenhower Fellowship provides me with a tremendous opportunity to advance key aspects of my dissertation research," says Hall.  "It was an honor to attend TRB and present my work in front of a diverse group of transportation colleagues. It's also invigorating to witness and be a part of a new body of scholarship that will help shape the direction of the field of transportation for years to come."
Modified on March 13, 2019