MUPP Alum Fassett Smith to Receive Marek Award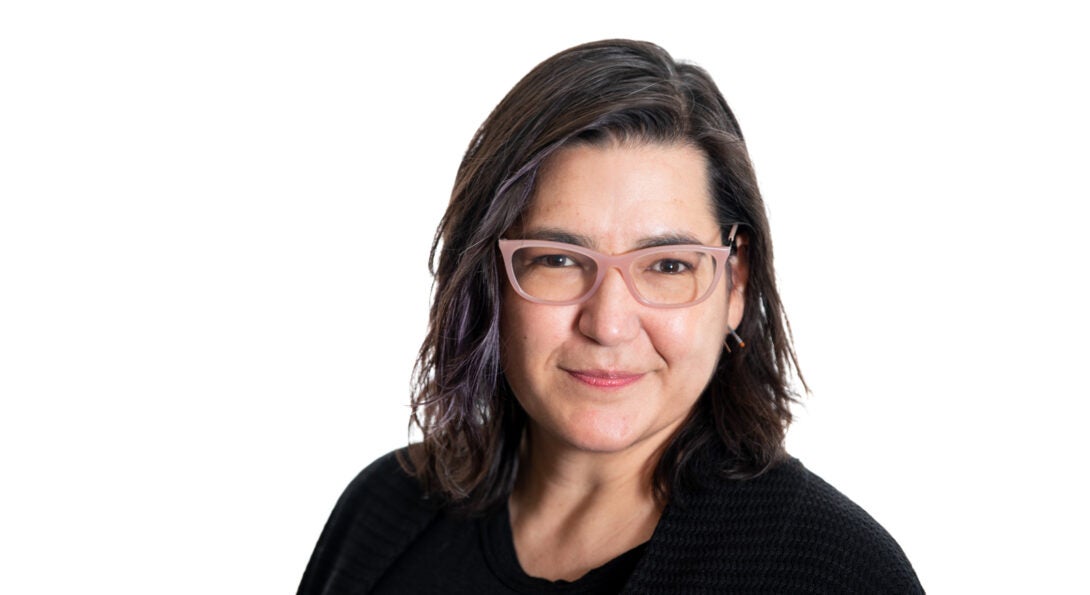 As a profession, urban planning carries lofty ambitions: to imagine new, transformative futures for the places where we live, work, and play, seeing potential and hopeful outcomes that often take years to accomplish. Yet these optimistic goals often get buried in little-seen reports and dense policy documents, making it nearly impossible for the everyday public to understand the vision that planners often possess. More than a century after Daniel Burnham insisted that we "make no little plans," the profession often struggles to break through these barriers, a challenge that's only been exacerbated in an age of always-on information drawing people's attention elsewhere.
In that climate, people like Tina Fassett Smith, alumna of the University of Illinois at Chicago's College of Urban Planning and Public Affairs (CUPPA), are more critical than ever. As someone who has spent years of her career dedicated to breaking down complicated projects and finding ways of sharing them with a wide audience, she knows intimately how much work it takes to catch people's attention. Today, she serves as the director of communications for the Regional Transportation Authority, which oversees the Metra, Chicago Transportation Authority, and PACE bus systems. In that work, and in other roles she's held in her career, breaking through the noise has been a constant challenge, but one that remains critical every single day.
"I went into urban planning with the hope of bringing more people into the world of how government agencies shaped cities and neighborhoods," Fassett Smith says. "It was about breaking down the technical work of planners and people who make public policy and putting that into the language and the visuals that could engage normal people in the decisions that impact their lives."
Through the various roles that she's has played across the Chicago transportation landscape, Fassett Smith will receive the Jim Marek CUPPA Alumni Association Appreciation Award on June 9. The award is dedicated to Jim Marek, who served as CUPPA assistant dean for student services for nearly three decades before unexpectedly passing away in 2010, and is given annually to an outstanding CUPPA alum who has made major contributions in their field. Last year's recipient was Gia Biagi, currently working as commissioner of the Chicago Department of Transportation.
Fassett Smith graduated with a Master's in Urban Planning and Policy (MUPP) in 2012. Before coming to CUPPA, she spent the first dozen years of her career in marketing working for clients like Allstate, United, Sprint, and the Chicago History Museum, drawing upon her undergraduate degrees in journalism and history from the University of Kansas. Upon finishing her CUPPA degree, she spent nearly six years at the Chicago Metropolitan Agency for Planning, helping to spread information about ON TO 2050, a regional long-term comprehensive plan, before joining the RTA in October 2020. More recently at RTA, she's been involved in Transit is the Answer, a campaign promoting public transportation as a vital part of the region's mobility needs.
Paulina Martínez, MUPP '16, who nominated Fassett Smith for the award, says that her career embodies many of the qualities that make CUPPA alumni such critical members of their chosen field. Martinez also emphasizes that Fassett Smith has often made herself available to CUPPA students and recent graduates to help them at formative moments in their career, including mentoring Martinez while she was still at CUPPA. As a native Spanish speaker, she's grateful that Fassett Smith has expanded access to these projects through translated planning documents and rider surveys,
"I've always said, and believe, that planners are best positioned to be translators between the agencies we represent and the public, [but that] we do not always do this because we get caught up in the day-to-day and the jargon," Martínez says. "We, as planners, always do the work for the community, but we often forget to tell them about it, and this is precisely what Tina is working on, not letting her agency forget to tell the public about the work being done for them."
For her part, Fassett Smith is grateful that her mentorship could have such an impact on others, and is grateful that it led to her receiving this award.
"I didn't realize that she even remembered me from when I briefly mentored her," Fassett Smith says. "Of course it was meaningful to me, but you don't always realize the impact that you're having on people, and that's hugely rewarding."
Modified on June 06, 2023