CUPPA's Sarai Marban and Team of Fellow UIC Students Build Solar Refrigerator for Chicago Nonprofit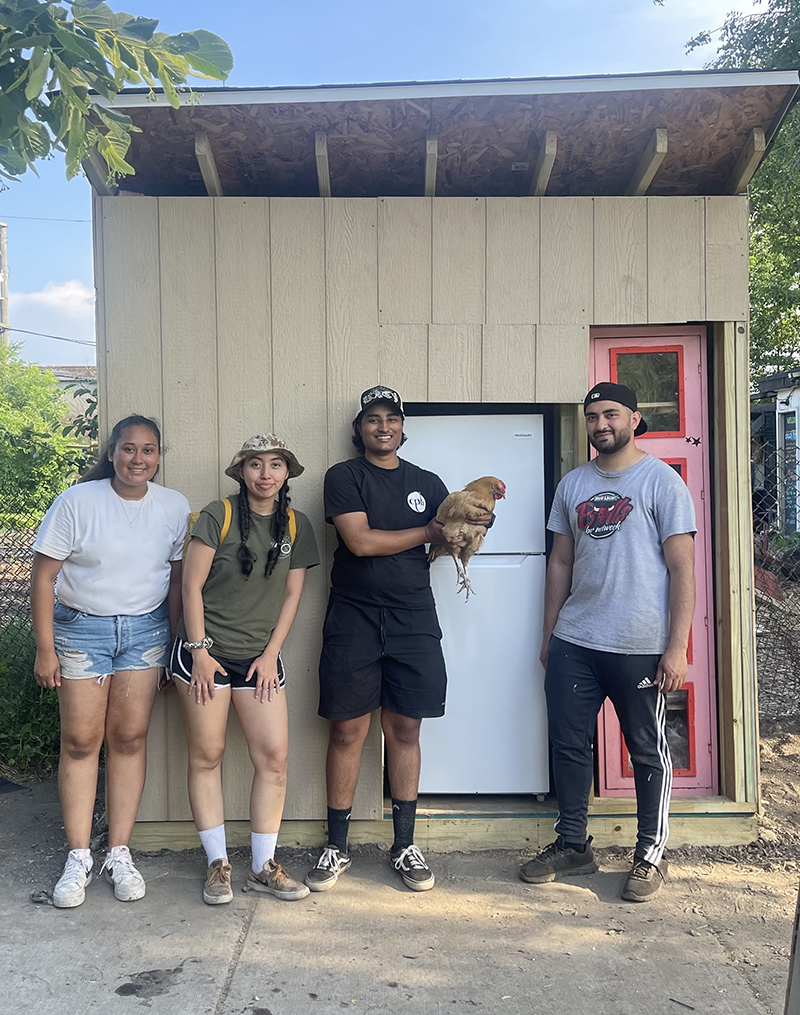 The UIC student organization Engineers for a Sustainable World (ESW) recently designed, built, and installed a solar refrigerator for The Love Fridge Chicago at its Chicago Patchwork Farms location.
The Love Fridge is a Chicago mutual aid group working to place and sustain community refrigerators across the city. Its goal is to care for the community while working against food waste, alongside other like-minded groups. The refrigerators provide neighbors the opportunity to donate food as well as take what they need.
The interdisciplinary UIC team is made up of Barbara Beltran, of mechanical and industrial engineering, Shraddha Zina, of chemical engineering, Kemuel Roberts, of biomedical engineering, Jenny Iype and Raudel Rodriguez, both of electrical and computer engineering, and Sarai Marban, of urban planning & public affairs. Read more about the project on the College of Engineering's website.