A Special CUPPA Gift Announcement: PhD Student Em Hall Honors Dad's Love of Trains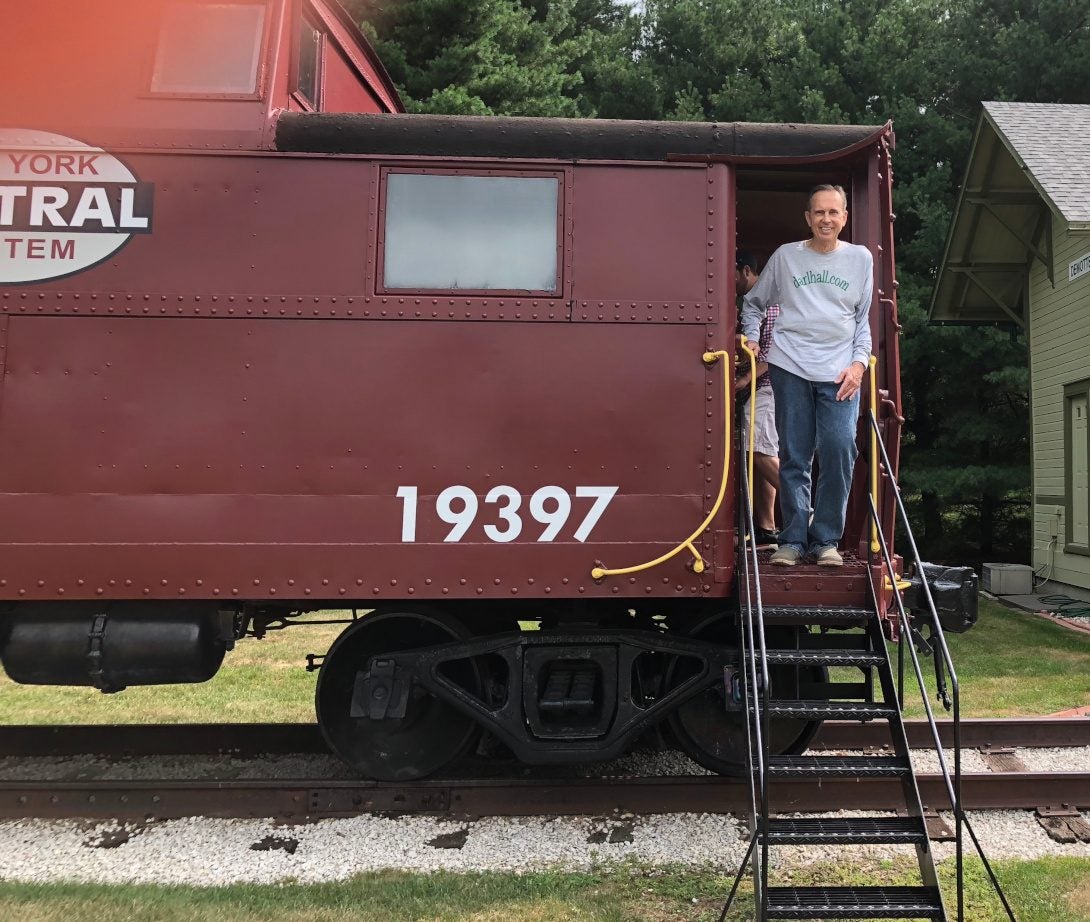 Growing up in Urbana, Indiana, Darl Hall fell in love with trains. After one ill-fated summer working on an actual railroad while in college (turned out that riding the rails wasn't quite the thrill he anticipated), he spent the rest of his life repairing model trains, channeling his excitement with all things trains into a lifelong passion project. Now, his daughter, Urban Planning and Policy PhD student Em Hall, is honoring his passion and its influence on her life into a new scholarship in his honor, reflecting the lasting influence that her dad's commitment has had on her own career.
"My earliest memories of going on vacation were traveling by Amtrak, and even when we drove, our vacations revolved around going to see various train-related things," Hall said. "[Trains and transit are] such a big part of my life, so it's neat to be able to spend my time studying and working on these topics now."
Hall, who has worked as a graduate assistant in CUPPA's Urban Transportation Center and was recently awarded the Dwight David Eisenhower Transportation Fellowship from the US Department of Transportation for the second time, came to CUPPA after a lengthy career doing communications work in the nonprofit sector in Chicago and Washington D.C.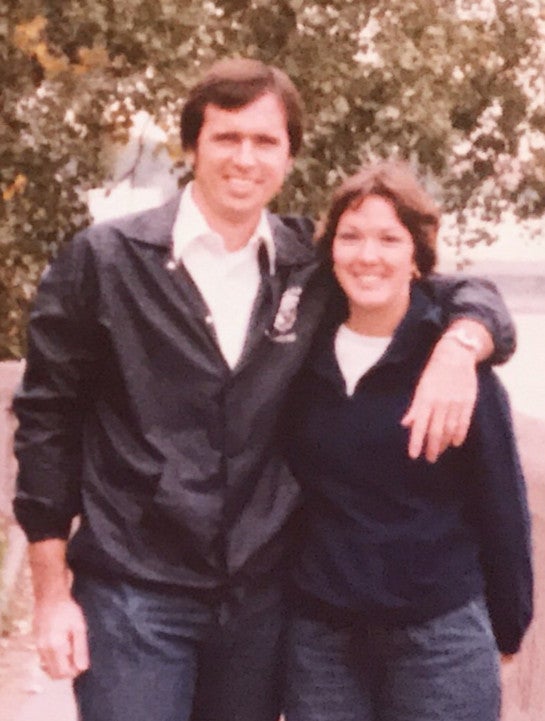 After completing the Public Transit Planning and Management Certificate, she chose to pursue her PhD in the college. Thanks to the positive experience she had in the certificate program, Hall ensured that the scholarship will be available to those students as well.
"If this scholarship will help somebody pursue their passion, change careers, or even be better at what they're currently doing, I think that's a great opportunity," Hall said.
Before it became her career, Hall's enthusiasm for transportation was already evident. Attending University of Chicago as an undergraduate introduced her to the joys of public transportation in Chicago, which she later explored further by writing a blog about travelling to every transit station in Washington D.C.
Although Hall's father passed away last year, he got to see her channel her excitement into her work in CUPPA. Now, the scholarship is her way of letting others take that same enthusiasm and advance it as she's been able to.
"I knew I had the capacity to pay it forward to future students who are interested in transportation," Hall said. "I wanted to honor my dad's work and his influence on where I am now, and the scholarship idea felt like a good way of doing that."