NGL Performance and Benchmarking
Comparative Analysis of Local Government Performance
NGL is partnering with the Northern Illinois Benchmarking Cooperative (NIBC) to identify, collect, and analyze performance data measures across various service areas. Known as the Northern Illinois Benchmarking Cooperative (NIBC), this collaboration consists of the following cities:
City of Lake Forest
Village of Lake Bluff
Village of Buffalo Grove
Village of Schaumburg
Village of Lincolnshire
Village of River Forest
Village of Wilmette
Village of Glencoe
Village of Mount Prospect
Village of Arlington Heights
Village of Hoffman Estates
Village of Wheeling
The project officially kicked off in September 2017 with a focus on the first service area: police.  Using brainstorming workshops and subcommittees and following a methodology created by Professor Siciliano, the DPA team was able to help the NIBC participants identify three primary issue areas: mental health calls; recruitment and retention; and communications and public trust.  From there, relevant data measures were identified across the three issue areas; data was then collected and analyzed by the DPA team, and the results were synthesized in a final report for the NIBC's review.  The project recently began work – using the same methodology – on the fire service area (the focus being on health and wellness as well as financial resource allocation and cost tracking).  Meanwhile, work also continues with the police service area as the NIBC was very much interested in continuing the work started during the first year of the project.
The overall vision is that the NIBC work will continue with a new service area being identified each academic year (with public works the likely third candidate) and the data identification, collection, and analysis cycle resuming.  Although in many respects this effort has moved away from being a classic benchmarking type of project, tremendous value has come out of identifying ways in which to address process issues and concerns through the use of data as well as the many conversations around common issues impacting all of the municipalities.
Benchmarking Local Government Services: Applying an Issue-Based Approach Heading link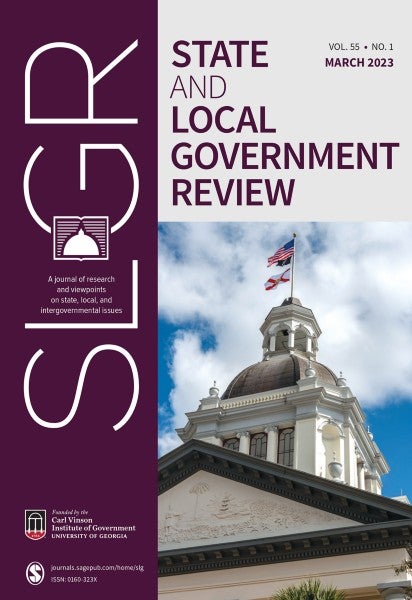 Benchmarking Local Government Services: Applying an Issue-Based Approach
Saman Shafiq, Evgenia Kapousouz, Michael D. Siciliano, and Jeffrey M. Gawel

Conventional benchmarking methods that rely on pre-existing measures may not be best suited for many of the challenges confronting local service delivery. This paper introduces an issue-based benchmarking method and describes the six-stage cycle implemented by a benchmarking collaborative in the Chicagoland region. Each stage of the process is discussed to highlight the approaches and tools used to identify the most salient issues and relevant performance measures. In the final section, we reflect on the changes we made to the process and overall lessons learned that we believe will help others attempting to engage in similar benchmarking efforts.