NGL People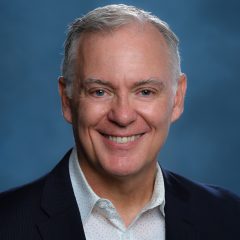 Co-Director Jered B. Carr is a professor of public administration at the University of Illinois at Chicago. Jered studies urban governance processes, with an emphasis on local public service delivery and policy coordination. His work explores the role networks of individuals and organizations play in overcoming governance challenges in polycentric settings.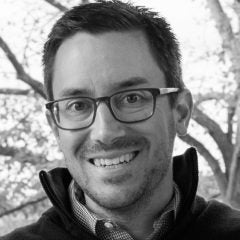 Co-Director Michael D. Siciliano is an associate professor of public administration at the University of Illinois at Chicago. Michael studies how humans and organizations collaborate to improve society. His work explores the cognitive, social, and institutional factors influencing the formation and performance of networks in the public sector.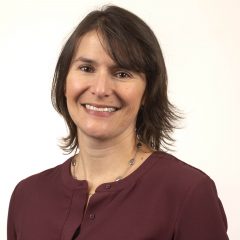 Kate Albrecht's research focuses on public organizations engaging in both formal and informal structures of collaborative governance. Albrecht's interests in understanding organizations as actors within broader institutional and community environments has led to a secondary focus on research methods, particularly methodologies capable of handling longitudinal, multi-level, dynamic, and inter-dependent data structures.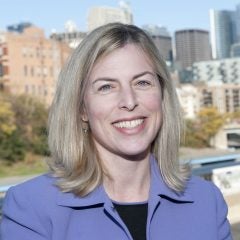 Kelly LeRoux conducts research on nonprofits' voter mobilization and political advocacy activities and also studies issues of nonprofit performance, accountability, and networks. Her research has been published in more than a dozen public and nonprofit management journals including Nonprofit and Voluntary Sector Quarterly, Journal of Public Administration Research and Theory, Public Administration Review, Journal Urban Affairs, and Administration & Society.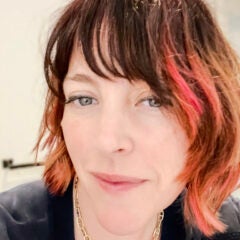 Jen Nelles is a Senior Research Fellow with the Innovation Caucus and co-director of the Oxford Regions, Innovation, and Enterprise Lab (ORIEL) at Oxford Brookes Business School. specializes in the areas of innovation and productivity policy, urban and metropolitan governance, regional economic development, infrastructure, and system dynamics. Her most recent work looks at the productivity puzzle and regional inequality in the UK and applies a system dynamics lens to understanding mechanisms and outcomes of agglomeration. Her most recent book takes a close look at one of these, the Port Authority of New York and New Jersey, to understand how entrepreneurial intergovernmental organizations succeed and fail in fragmented political environments. Her scholarship on Regional Intergovernmental Organizations (RIGOs) and other cross-boundary regional organisations continues to bring nuance and new perspectives to the dialogue on regional governance in the United States. She also co-directs the RSA Network on Infrastructural Regionalism (NOIR). Oxford Brookes ResearchGate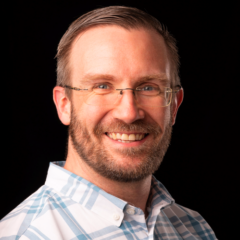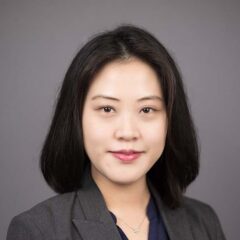 Hanee Chang is a Ph.D. Student in Public Administration at the University of Illinois Chicago. Over five years of experience in the policy consultation industry, mostly with the governments in the global South led her to pursue a doctoral degree to explore a formation of collaborative governance to enhance the effectiveness of the public policy. Hanee's research interests are urban governance and networks with an emphasis on intergovernmental service delivery and policy networks.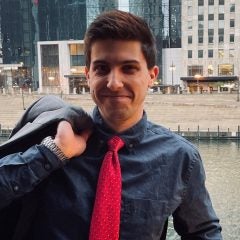 Samuel Kurtz is a PhD Candidate of Public Administration at the University of Illinois Chicago and Founders' Fellow at the American Society for Public Administration. Stemming from interest in addressing homelessness and economic development, his research interests include interorganizational service delivery, cross-sector contracting, governance networks, and goal sustainability. His work investigates the ways that regional organizations influence the structure of interorganizational contract networks, the mechanisms through which local governments monitor nonprofit organizations in collaborative service delivery, and the conditions under which partner choice may be utilized to mitigate risk. He also developed the Goal Ecology Framework, laying groundwork to investigate the ways that goals requiring both long-term planning and multiple organizations can be achieved. Read more about Samuel's work at civicsamerica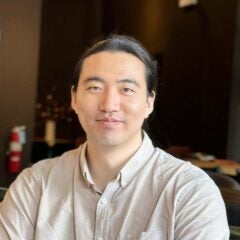 Jahun Lee is a Ph.D. student of Public Administration at the University of Illinois at Chicago. His working experience in environmental organizations and research institutions made him pursue a doctorate degree. His research interests are urban governance, urban shrinkage, urban commons, community building, and social sustainability.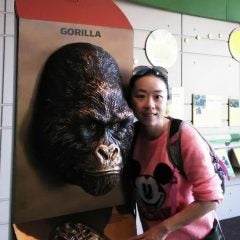 Jun Li is a PhD student in the Department of Public Policy, Management and Analytics at University of Illinois at Chicago. With background in economics and international trade and teaching experiences in higher education in China, Jun has an established research focus on local government, public and private organizations, inter-organizational collaboration, and urban governance at the intersection of representative bureaucracy, co production in nonprofit management, and public safety, environmental protection, veteran, water rate setting, and food policies.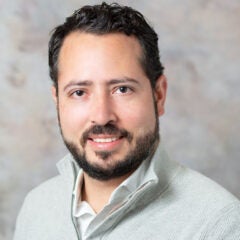 Raul Gutierrez Meave is a Ph.D. student of Public Administration at the University of Illinois Chicago. Holding a previous Ph.D. in Public Policy, Raul's research focuses on networks and urban governance, with a particular emphasis on collaboration for sustainability, energy, climate protection, and economic development. Raul is also interested in studying the impacts of urban infrastructure on cities' diverse policy domains and dynamics, with the goal to uncover insights into how we can build more resilient and sustainable communities.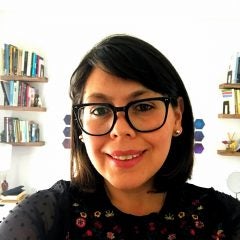 Alejandra Medina is a PhD student of public administration at the University of Illinois at Chicago. After dedicating several years in the public sector, Alejandra decided to pursue a doctoral program to combine the academic and practitioner experience to better understand collaboration among public organizations. Her main research interests include the formation and effectiveness of public networks, the analysis of internal and external factors that affect collaboration within and across agencies, and the effects of organizations and institutions in the behavior of individuals and their decision-making process.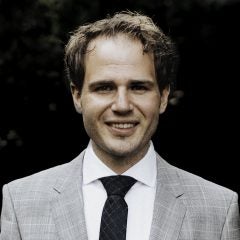 Jason Michnick is a Ph.D. student of Public Administration at the University of Illinois at Chicago with professional experience in local economic development and nonprofit management. His research interests are in the intersection of economic development and environmental governance, especially around the role that public finance plays in collaborative networks and promoting sustainable development.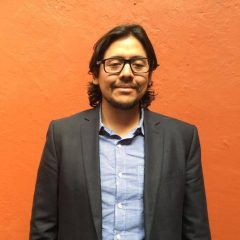 José Sánchez is a PhD student in the Public Administration program at the College of Urban Planning and Public Affairs, University of Illinois at Chicago. José's research interests are metropolitan governance and interlocal collaboration. Sánchez is particularly interested in the role of central big metropolises in metropolitan regions and networks. While in Mexico,  José was the executive coordinator of the National Local Government Award from 2013 to 2015.  His interests include Latin Jazz and Funk alto sax player, writer of children's and young reader's novels and biweekly editorialist at the Mexican newspaper El Universal.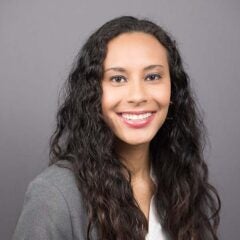 Michele Santana is a Ph.D. student in Public Administration at the University of Illinois Chicago. With over seven years of experience in higher education and professional work consulting on government grant funding and compliance, Michele is well-versed in academic advising, instruction, and policy implementation. Her research interests are focused on public policy, specifically in the areas of sustainability initiatives, healthy food accessibility, and active transportation infrastructure in urban areas. Outside of her academic pursuits, Michele is a member of the Blue Line Run Club in West Town and loves cycling around the city.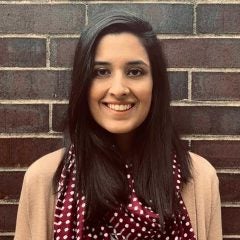 Saman Shafiq has worked on projects that are quite diverse in policy scope. Shafiq was part of the UIC team working on a collaboration project known as Northern Illinois Benchmarking Cooperative (NIBC). The project involved the identification of performance standards for municipal services such as policing and analysis of data collected by the communities to provide the most effective and efficient community services to the citizens. Shafiq has also been working closely with the lab on collecting qualitative data related to interlocal agreements in the 28E Iowa dataset and local government collaboration with nonprofits. Through her research, Shafiq wants to study how data and social network analysis can be used as tools to better understand the decisions that organizations and their members make. She wants to research how different relations and different attributes of individuals or organizations change the dynamics of the decisions they make along with how decision-making processes at an organization can be optimized so that they lead to the most effective results.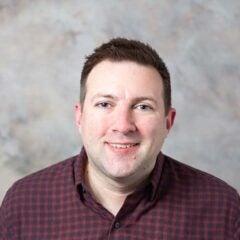 Michael Van Hulle is a PhD student in public administration at the University of Illinois, Chicago, with a passion for urban, corporate, and network governance. His primary research interests include the nexus between liberal democracy and post-nation state governance arrangements, world cities networks, and international migration networks. Before pursuing his PhD, Michael litigated complex mergers and acquisitions and federal securities claims at a corporate law firm in New York City.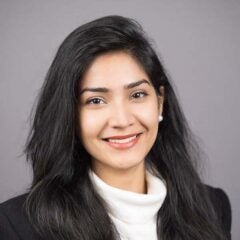 Mashal E Zehra is a PhD student of Public Administration at the University of Illinois at Chicago. With a background in economics and previous research on food insecurity and informal economy in the global south, Mashal decided to pursue a doctoral program to understand how intergovernmental collaborations can be improved for better service provision. Her research interests lie in exploring the institutional and structural precursors of network performance and collaborative governance. She is interested in the effectiveness of public service networks and inter and intra agency arrangements that mitigate collaboration risk and improve reliability.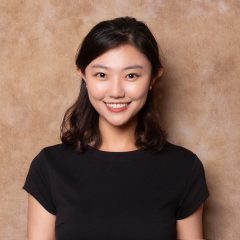 Shuwen Zhang is a Ph.D. student of Public Administration at the University of Illinois at Chicago. Shuwen's research interests are metropolitan governance, governance networks, and regional intergovernmental organizations. With the experiences of quantitative and qualitative researches, Shuwen also interests in research methods, data analysis, and visualization.