Apr
11
2023
The CUPPA Research Center Faire
April 11, 2023
4:00 PM - 5:30 PM
Location
CUPPA Hall Lower Level
Address
412 S. Peoria Street, Chicago, IL 60607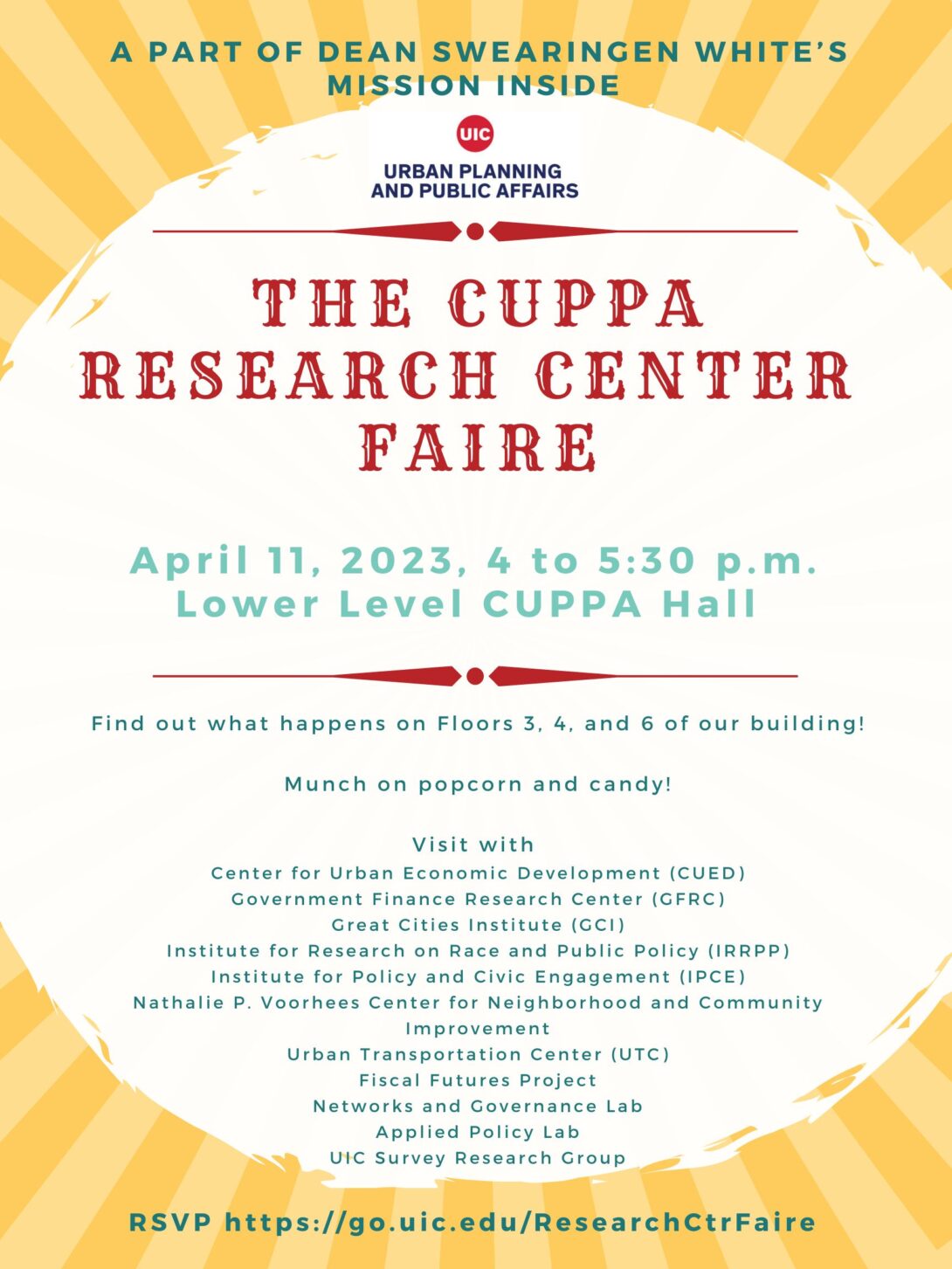 Join CUPPA Dean Swearingen White, the Office of Academic Affairs, and Associate Dean Kelly LeRoux for the CUPPA Research Center Faire on Tues., April 11, 4 to 5:30 p.m., Lower Level CUPPA Hall.
Munch on popcorn and candy as you walk from booth to booth! 
Find out what types of research our centers engage in, who are their audiences, and how can you be a part of building just, resilient, and livable communities through research.
As part of Dean Swearingen White's Mission Inside, come find out what happens on Floors 3, 4, and 6 of our building where some of our research happens!
RSVP
Date updated
Mar 15, 2023