Leadership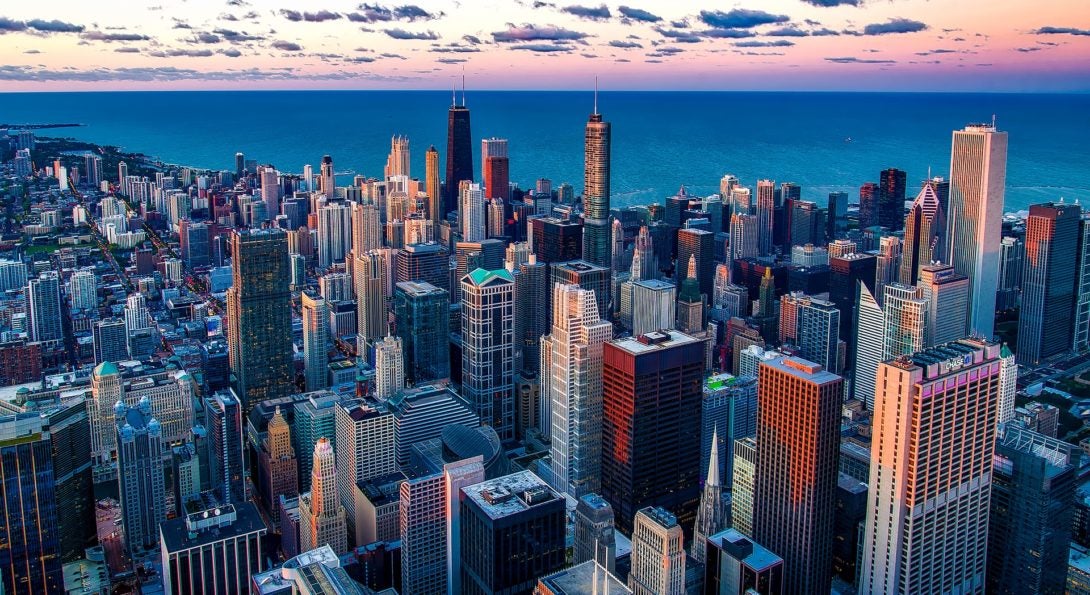 Michael Pagano
College of Urban Planning and Public Affairs Dean Michael A. Pagano's work is on the life blood of municipalities, that is, their finances and the relationship of their financial situation to the intergovernmental system.
Along with serving as dean for the past 10 years, he is Fellow of the National Academy of Public Administration (which was chartered by Congress to assist federal, state, and local governments in improving their effectiveness, efficiency, and accountability). He is editor of the University of Illinois Press series called The Urban Agenda: Remaking the Urban Social Contract: Health, Energy and the Environment (2016). He is Principal Investigator for a $1 million, multi-year grant on Fiscal Policy Space from the MacArthur Foundation. Since 1991, he has written the annual City Fiscal Conditions report for the National League of Cities.
Pagano has published over 80 articles on urban finance, capital budgeting, federalism, transportation policy, infrastructure, urban development and fiscal policy; he has delivered over 100 papers and speeches; and he has been awarded grants from the John D. and Catherine T. MacArthur Foundation, National Research Council, Lincoln Institute of Land Policy, Pew Charitable Trusts, Brookings Institution, CEOs for Cities, National League of Cities, Chicago Community Trust, U.S. Advisory Commission on Intergovernmental Relations, U.S. Department of Health and Human Services, State of Ohio, and elsewhere.
He was named the recipient of the Daniel Elazar Distinguished Scholar award in 2011, awarded by the Section on Federalism and Intergovernmental Relations of the American Political Science Association and was the 2015 recipient of the Donald Stone award for scholarship by the Section on Intergovernmental Administration and Management of the American Society for Public Administration.  He earned a B.A. from the Pennsylvania State University in 1973 and a Ph.D. from the University of Texas at Austin in 1980.
CUPPA Office of the Dean
| | |
| --- | --- |
| Philip Ashton | Associate Dean for Academic Affairs |
| Paola Caicedo | Manager of Research Operations |
| Kathleen Engstrom | Associate Dean |
| Marcin Hiolski | Director of Computing and Continuity Support |
| Jaime Holland | Assistant Dean for Undergraduate Affairs |
| Cameron Johnson | Director of Advancement |
| Joy Pamintuan | Assistant Dean for Administration |
| Jennifer Pietka | Assistant Dean for Administration |
| Lynn Ross | Assistant to Dean Pagano |
| Kathleen Stauffer | Assistant Dean for Administration |
| Nik Theodore | Associate Dean for Faculty Affairs and Research |
| Jodi White Jones | Assistant Dean for Communication |
CUPPA Dean's Council
Building on CUPPA's rich history, and committed to its growth, impact, and long term viability, the CUPPA Dean's Council was established in 2015.  The CUPPA Dean's Council is comprised of thought leaders in fields which shape and guide contemporary issues of urban and metropolitan regions who provide insight on current and emerging issues in their respective fields, and on strategic thinking that will help CUPPA shape future directions for the College.
The sharing of their individual areas of expertise broadens and deepens the ongoing conversation in which CUPPA engages about transforming cities and metropolitan regions, improving public and non-profit management, as well as enhancing the urban condition more generally.  One of CUPPA's many assets is its multiple partnerships and collaborations with nonprofits, foundations, corporations, and other Universities.   The Dean's Council plays a significant role in strengthening and expanding these relationships by identifying new partners, enabling alliances, and enhancing the visibility and recognition of the College.
CUPPA Dean's Council members advance the work of the College by increasing the visibility and impact of CUPPA's research and scholarship with stakeholder partners in the corporate and civic communities and by serving as ambassadors through their professional interactions and contacts.  Members of the Dean's Council, in knowing and telling CUPPA's story, in particular its alumni's significant impact on the landscape and leadership of Chicago, serve an essential role in promoting the mission and vision of the College.
Members of the CUPPA Dean's Council
| | |
| --- | --- |
| Frank Beal | Senior Executive, Civic Consulting Alliance |
| Richard Ciccarone | President and CEO, Merritt Research Service, LLC |
| Robert Currie | President, Community Care Alliance of Illinois |
| Stephen Friedman | President and Founder, SB Friedman Development Advisors |
| Aleks Granchalek | Managing Director - Public Finance Investment Banking, Fifth Third Securities |
| Lori Healey | CEO, Metropolitan Pier and Exposition Authority |
| Erin Lavin Cabonargi | Director of Construction, Sterling Bay |
| George Ranney | (retired), President and CEO, Metropolis Strategies |
| James Spiotto | Managing Director, Chapman Strategic Advisors, LLC |
| Emily Tapia Lopez | Director of Strategic Initiatives, HTNB |
CUPPA Alumni Association Board of Directors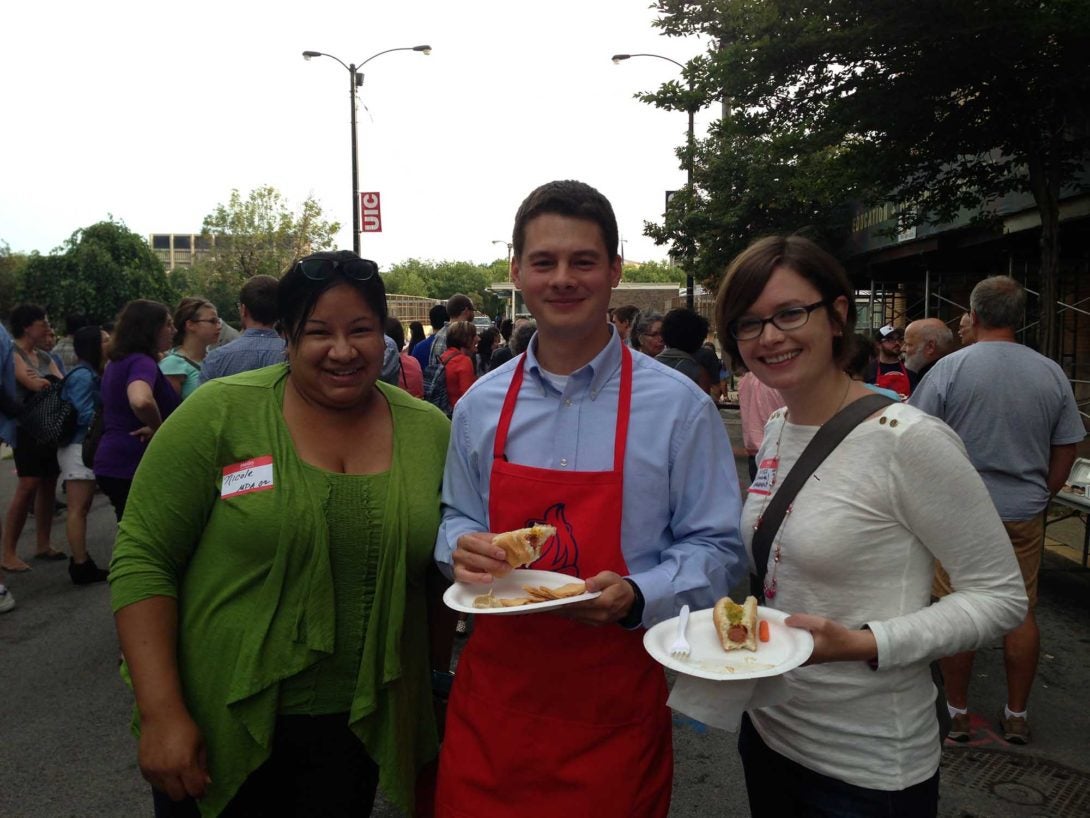 Founded in 1997, the CUPPA Alumni Association (CUPPAAA) offers educational and career development opportunities to alumni, current students, and faculty.  Members from the base of almost 3000 alumni from 1978 forward make up the volunteer alumni association board of directors. All alumni of the UIC Public Administration, Public Policy, Public Policy Analysis, Urban Planning and Policy, Urban and Public Affairs, and Urban Sciences programs are invited to participate.
The committees of the CUPPA Alumni Board of Directors include Special Events, Professional Development, and Student-Alumni Connections. Members organize events and activities for the informal sharing and exchange of information and to encourage professional relationships. Alumni use their special expertise and connections to schedule unique outings and extended educational opportunities.
Members of the CUPPA Alumni Association Board of Directors
| | | |
| --- | --- | --- |
| Nicole Sims, MPA '02 | Manager | Crowe Howrath LLP |
| Peter Czubak, MPA '02 | Senior City Forester | City of Chicago, Bureau of Forestry |
| Farah Ansari, MUPP '14 | Senior Planning Analyst | Chicago Housing Authority |
| Stephan Bitter, MPA '93 | Scheduling Operations Officer | TSA |
| Amy Bashiti, MUPP '13 | Community Revitalization Planning Specialist | Illinois Housing Development Authority |
| Jenessa Berg, MUPP '10 | Marketing Manager | The Sidwell Company |
| Andrew Castellucci, MPA '10 | Assistant Vice President Credit Research | CW Henderson and Associates |
| Joshua Hahn, MUPP '13 | Kansas, Missouri, and Wisconsin Area Director | American Israel Public Affairs Committee |
| Catherine Vera Kannenberg, MUPP '00 | Finance Manager | Construction Products Sales, Inc. |
| Peggy Laemle, MUPP '01 | Independent Writing and Editing Professional | |
| Mary Lupa, MUPP '92 | Supervising Planner, Systems Analysis | WSP/Parsons Brinckerhoff |
| Anthony (Tony) Manno, MUPP '04 | Senior Planner | Chicago Metropolitan Agency for Planning |
| Catrina Patton, MPA '15 | Product Manager | Unitive |
| Al Riley, MUPP '78 | Representative, 38th District, Assistant Majority Leader | Illinois House of Representatives |
| Kelly Siegel, MUPP '14 | Budget Analyst | Office of the Chief Financial Officer, Environmental Protection Agency |
| Peter Skosey, MUPP '93 | Executive Director | State Government Affairs at BNSF Railway |
| Heather Winter, MUPP '16 | Manager, Government Relations | Experion |
| Alireza (Ali) Bahramirad, MUPP '14 | Associate Project Manager | Lightengale Group |
| Charles Eastwood, MPA '17 | Program Information Specialist | UIC College of Medicine |
| Divyanga Ganesh, MUPP '17 | | |
| David Kosturik, MUPP '14 | Urban Planner | Allen L. Kracower & Associates, Inc. |
| Qixin [chee-shin] Chen, MPA '17 | Office Administrative Assistant | Department of Restorative Dentistry, The University of Illinois at Chicago |
| Michael Sewall, MUPP '17 | Special Service Area Director | Greater Ravenswood Chamber of Commerce |
| Alvaro Villagran, MUPP '17 | | |
| Vitaliy Vladimirov, MUPP '17 | Program Manager | Uptown United |
| Jessica Young, MPA '16 | Development Manager | Corporate Partnerships, City Year Chicago |