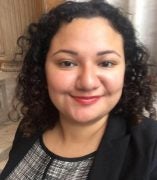 Marisol Becerra
Assistant Professor
Public Policy, Management and Analytics
About
Marisol Becerra is an Assistant Professor in the Department of Public Policy, Management, and Analytics. Using an environmental justice theoretical framework, her research investigates the implications of environmental policy on poverty, race, and health. Currently, Marisol is exploring the relationship between brownfield redevelopment and gentrification in U.S. cities.
Research interests
Environmental Justice
Green Gentrification
Population Health
Service to Community
Ad hoc reviewer: Environmental Justice, International Journal of Environmental Research and Public Health.
Education
PhD Environmental Social Science, The Ohio State University, 2020.
MS Environmental Policy and Planning, University of Michigan, 2013.
BA Public Policy Studies, DePaul University, 2011.