Voorhees's Key Findings on Proposed CPS Budget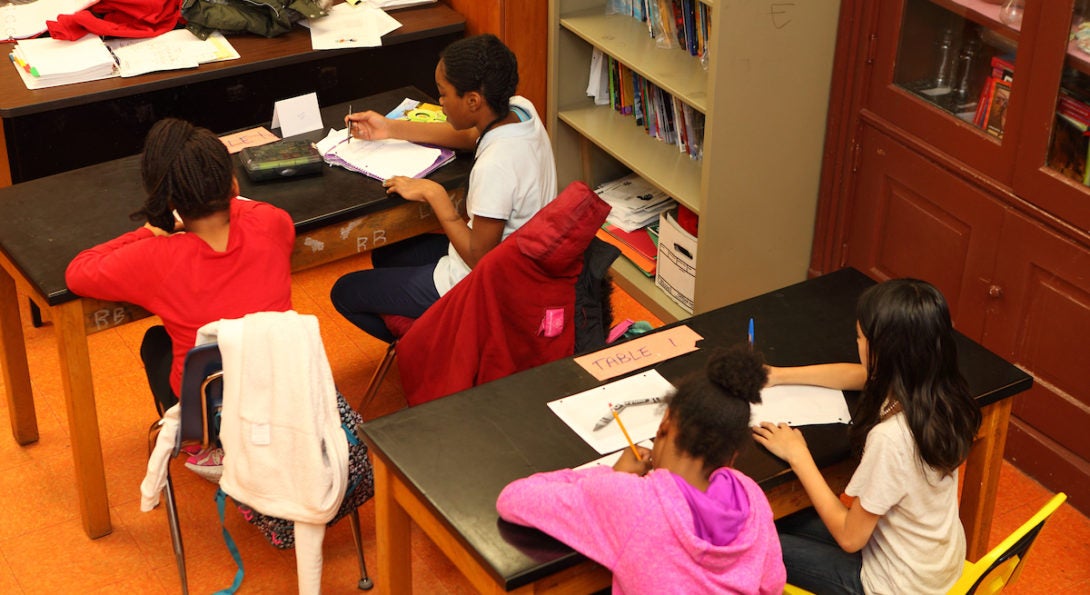 As part of the Nathalie Voorhees Center for Neighborhood and Community Improvement's ongoing research on growing income inequality in Chicago entitled "Who Can Live in Chicago?", the Voorhees Center investigated Chicago Public Schools investment into schools by ward since 2013.
The Center's blog on age distribution found that the majority of young people in Chicago are non-white and living in lower income communities. When looking at the location of schools with unmet capital investment needs, the data suggests these same communities and young people are likely attending schools with the most unmet needs.
A follow-up blog and key findings regarding the Proposed Chicago Public Schools Budget can be found at https://voorheescenter.wordpress.com.
Media coverage noting Voorhees's research contribution to the topic can be found at:
Modified on July 30, 2018