Public Policy Major Courtney Washington Featured at UIC Legacies and Leaders Event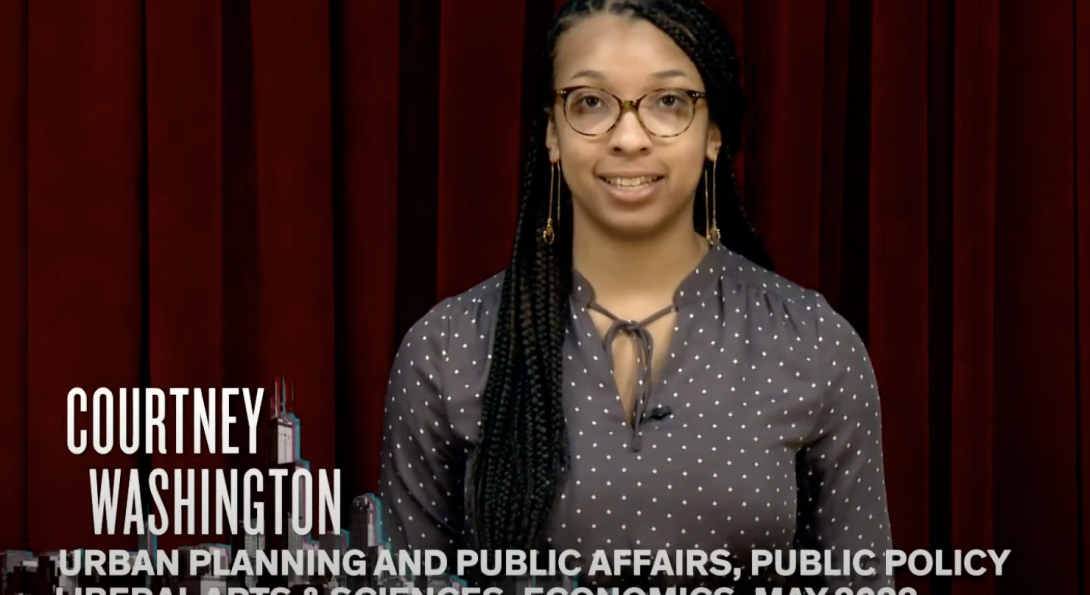 UIC senior, Courtney Washington, a double major public policy in the College of Urban Planning and Public Affairs and in economics in the UIC College of Liberal Arts and Sciences was featured at the University of Illinois Foundation's evening event, Legacies & Leaders, on June 3.
In the zoom celebration of philanthropic support for UIC and its students, Washington noted that, "CUPPA was my biggest attraction to UIC."
Washington was recently awarded the Newman Civic Fellowship by Campus Compact, is a member of the Roosevelt Network Chapter at UIC, and is a scholarship recipient of the President's Award Program Honors.
Washington's address can be viewed at the 1.03:29 mark of the Legacies & Leaders video on YouTube here.
Modified on June 04, 2021