On-Campus COVID-19 Saliva Testing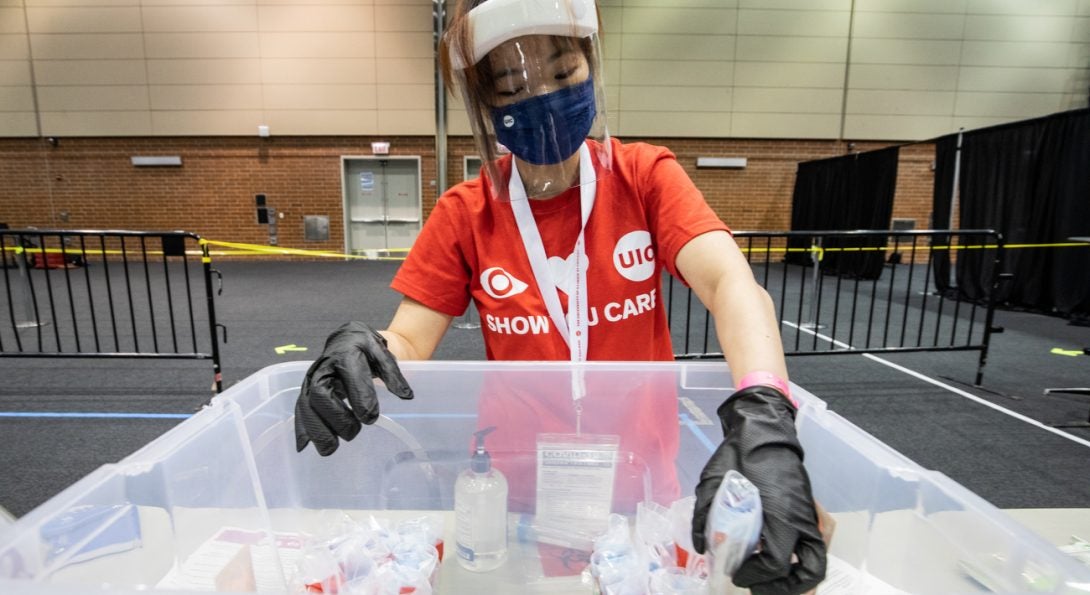 Effective Monday, Feb. 8, COVID-19 saliva testing will be required for all individuals participating in on-campus activities. Individuals should continue to participate in regular saliva testing after receiving the COVID-19 vaccine. While the vaccine has very high efficacy, it is not 100%.
The existing mandatory testing program for students and staff in campus housing, certain students and faculty/staff in performing arts, and student-athletes and athletics staff will continue as it currently exists.
Employees and students working in clinical settings will follow testing requirements provided by UI Health.
All other students, faculty and staff coming to campus are required to test once every 14 days and are strongly encouraged to test as often as, but not more than, once per week.
Saliva testing will also be available at our regional campuses in Rockford and Peoria and at the Law School. Separate guidance will be provided to faculty, staff and students at those locations.
Saliva testing is for individuals who are not displaying symptoms of COVID-19. Appointments are preferred and may be scheduled online in advance. Walk-ins are welcome and will be first come, first served based on availability around existing appointments.
Read more here.