MPA Students Selected as 2019 Chicago Mayor's Office Fellows
Fellowship information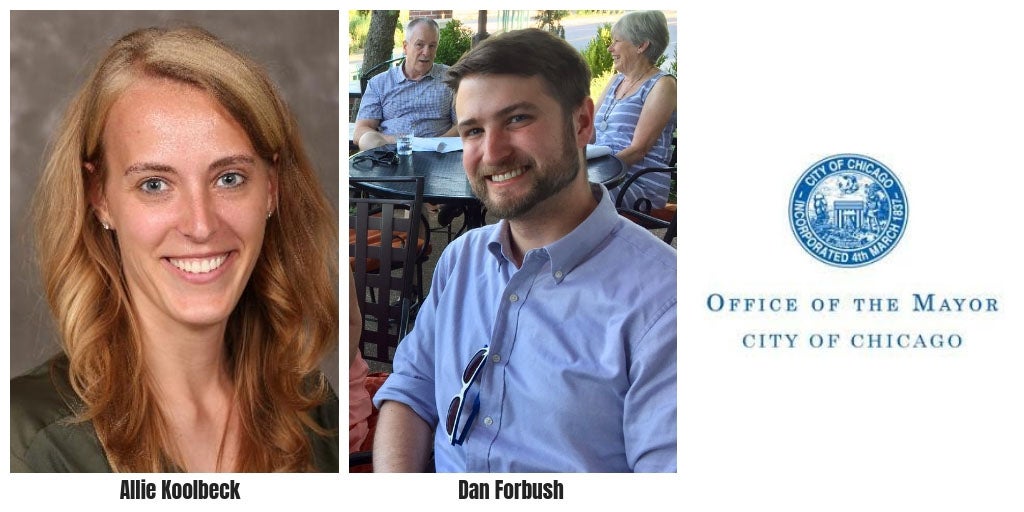 Current MPA students, Dan Forbush and Allie Koolbeck, were selected as Chicago Mayor's Office Fellows for 2019.
The program provides students with the opportunity to learn about City government and public policy. Fellows will work directly with Mayor's senior staff and participate in budgetary, legislative, and programmatic areas of city government. Fellows will interact with commissioners and aldermen, attend press conferences, City Council meetings and planning sessions.
Congratulations, Dan and Allie!
Learn more about the Chicago Mayor's Office Fellowship Program here.
Mayor's Office Fellowship Program video
Modified on April 05, 2019