Dr. Rachel Weber to Deliver Keynote at City Debates 2023 Workshop in Beirut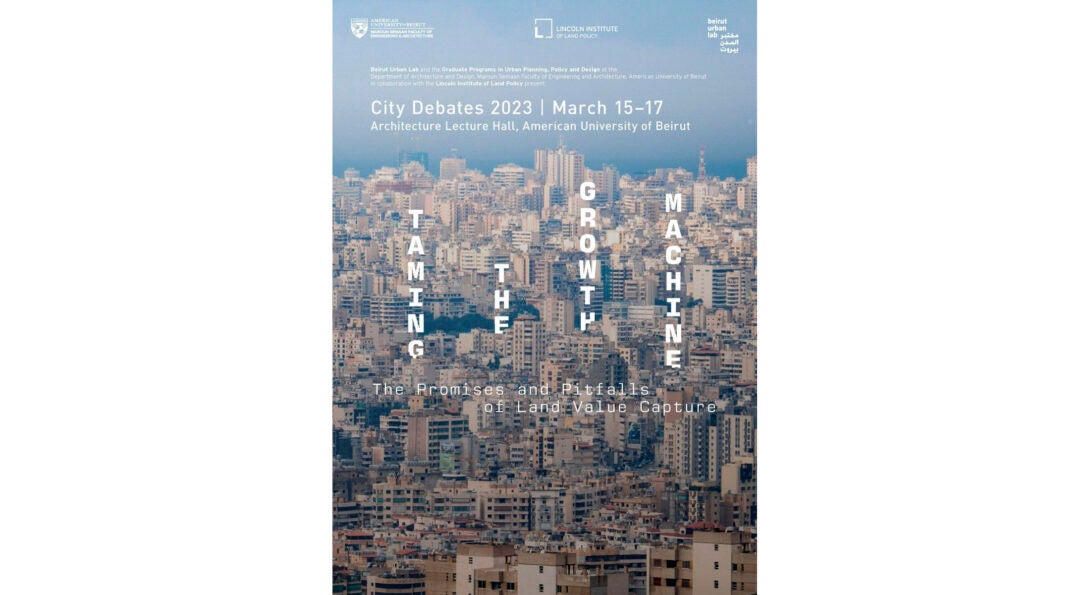 CUPPA Professor Dr. Rachel Weber will be delivering the keynote address at the City Debates 2023 (CD2023) workshop in Beirut, Lebanon. The title of her keynote is "No future? Banking on future land values during uncertain times."
The event will take place between March 15-17th at American University of Beirut and is co-sponsored by the Lincoln Institute of Land Policy and Beirut Urban Lab. CD2023 will explore the potential use of Land Value Capture (LVC) tools to render cities more viable, just, and inclusive.