Dr. Nadine Naber To Serve As IRRPP Interim Director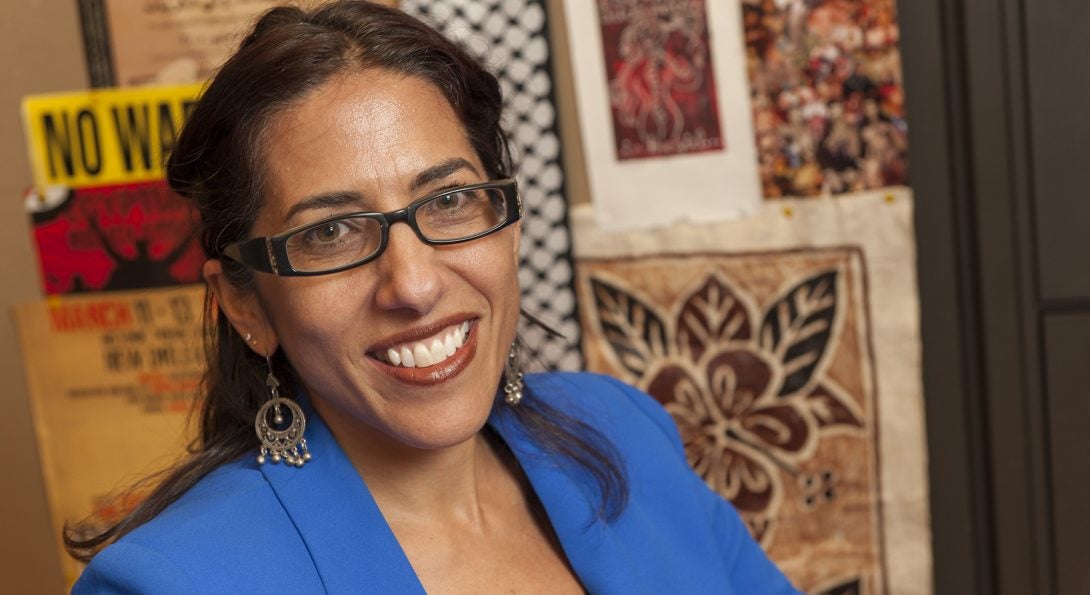 The Institute for Research on Race and Public Policy (IRRPP) is pleased to announce that UIC Gender and Women's Studies & Global Asian Studies Professor Nadine Naber is stepping in as Interim Director of IRRPP for the 2020 -2021 academic year while Amanda Lewis has a well-deserved sabbatical.
IRRPP is excited to be working with Dr. Naber as her longstanding commitment to research and community engagement in support of racial justice will serve IRRPP well. Her research expertise and longstanding work with the Arab American community will be critical in the institute's work on a State of Racial Justice Report on Arab American Chicagoans and her dedication to engaged research will be invaluable as they continue to foster ways to continue to build and deepen ties between UIC researchers and community groups working to increase equity in the city.
Dr. Naber is the author of Arab America: Gender, Cultural Politics, and Activism (NYU Press 2012), and the co-editor of three others: Race and Arab Americans (Syracuse University Press, 2008); Arab and Arab American Feminisms, winner of the Arab American Book Award 2012 (Syracuse University Press, 2010); and The Color of Violence (South End Press, 2006). She received her PhD in Cultural Anthropology and Women's Studies at the University of California at Davis, and was previously a professor at the University of Michigan prior to coming to UIC in 2013. Naber was a faculty fellow with the Great Cities Institute during the 2014-2015 school year, and in her time at UIC, she has served on the executive committee of IRRPP, the steering committee of the Social Justice Initiative, a university-wide body dedicated to social equity, and as co-principal investigator for Diaspora Studies interdisciplinary research cluster.
IRRPP and CUPPA are both honored to have Dr. Naber serving as Interim Director for the next year.