Apr
14
2023
CUPPA Graduate Student Visit Day
April 14, 2023
12:00 PM - 3:00 PM CST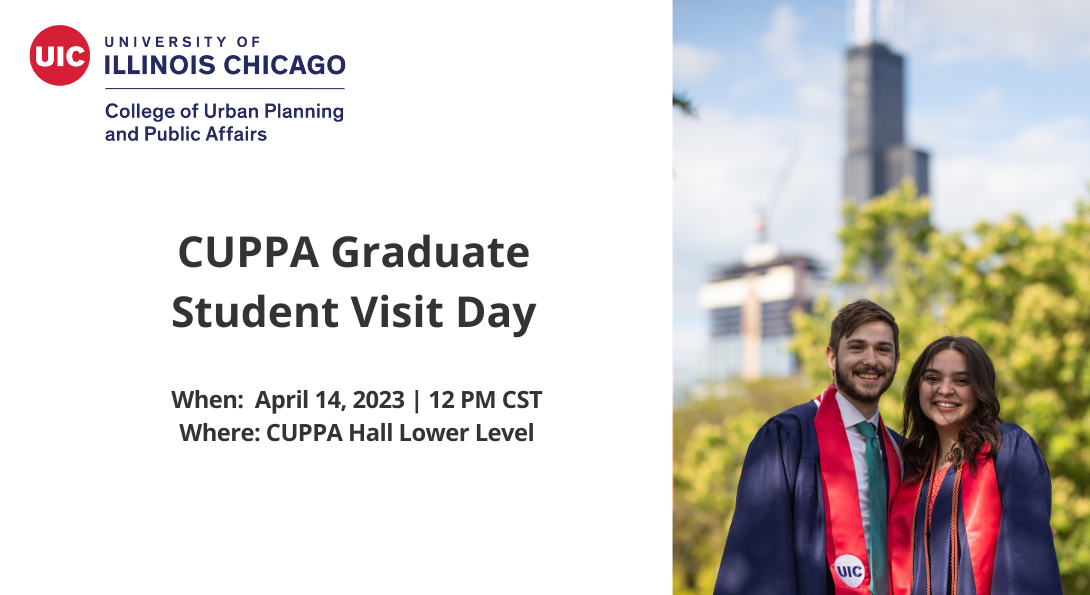 Address
412 S. Peoria St., Chicago, IL 60607
CUPPA admitted and pending graduate students for the Fall 2023-
Please save the date for our Graduate Student Visit Day on Friday, April 14, 2023 starting at 12 pm to approximately 3 pm CST.
The Dean of the UIC College of Urban Planning and Public Affairs (CUPPA) invites you to Graduate Student Visit Day for a light lunch, to meet your future professors, and to learn more about the CUPPA community and resources.
Register your information below no later than April 8 and a confirmation email will be sent to you as the event nears.
Contact
Evelyn Rocha (she/her)