CUPPA Commencement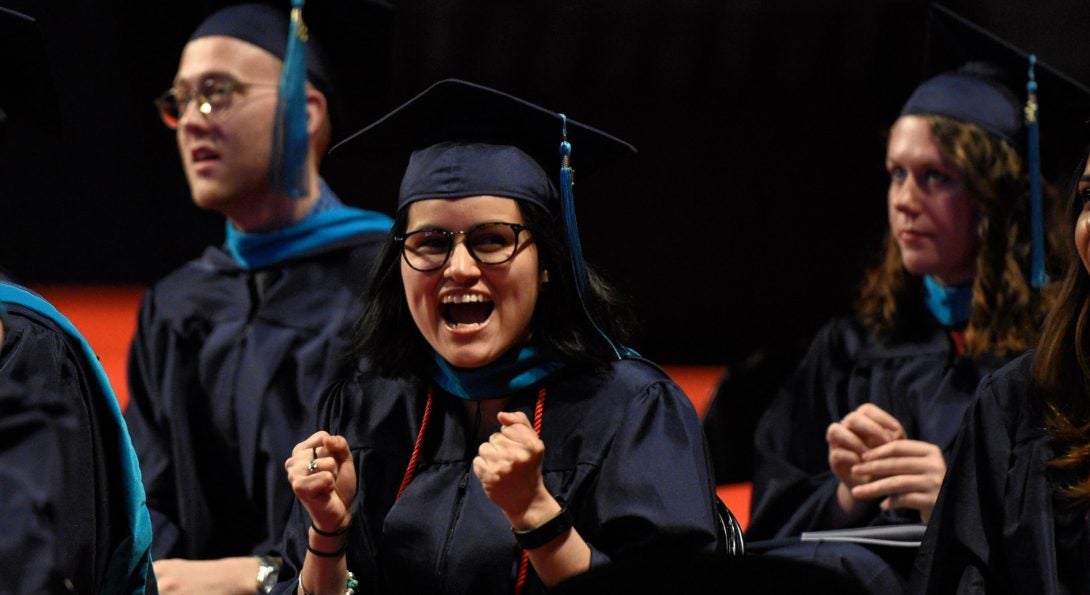 Graduation is a celebration of an ending and a beginning. It is a time to commemorate academic achievements and friendships built at UIC. Commencement is a special occasion, one with a long-standing tradition associated with dignified proceedings that surround the granting of degrees.
The 2020 CUPPA Commencement Ceremony
The 2020 CUPPA VIRTUAL COMMENCEMENT CEREMONY can be viewed here.
The in-person ceremony has been postponed until further notice due to COVID-19.
"The UIC Bookstore is working with Jostens to determine the easiest way to refund graduates for their purchase of regalia. The UIC Bookstore wants to assure all those who have pre-purchased caps/gowns that you will get a refund and as soon as the UIC Bookstore has a process in place, it will be announced on the Commencement website and the Bookstore's Facebook page. We appreciate your patience in these unprecedented times."