UIC December Commencement 2020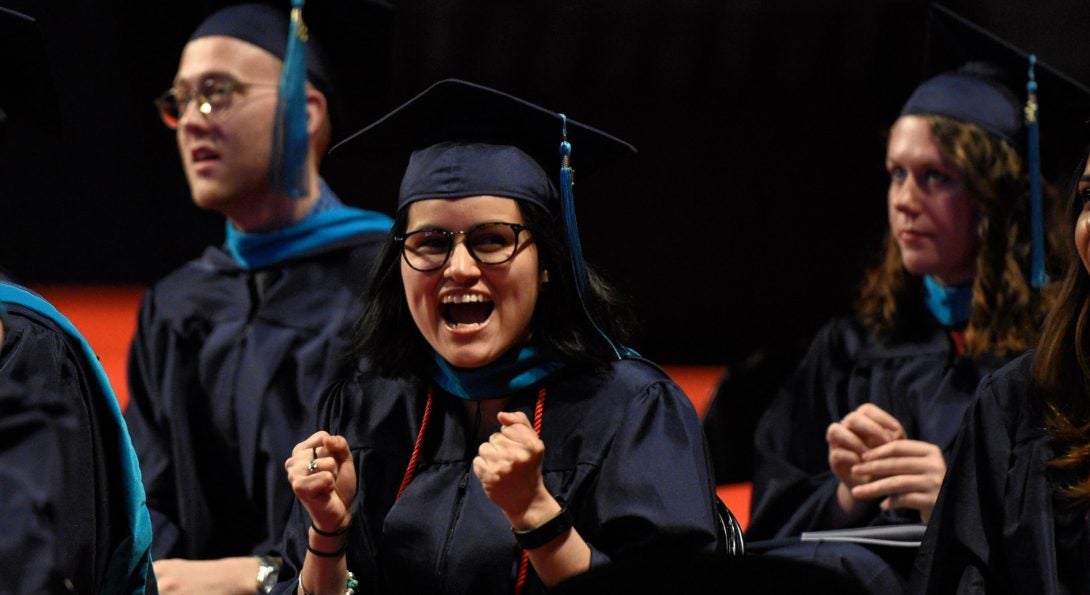 Graduation is a celebration of an ending and a beginning. It is a time to commemorate academic achievements and friendships built at UIC. Congratulations Class of 2020!
Virtual UIC December Commencement 2020
Virtual UIC December Commencement – Saturday, December 12, 2020, 2 p.m.
UIC Graduate and Undergraduate Virtual Commencement Ceremonies will go live on December 12, 2020, at 2 p.m. central time.
In order for UIC to provide these ceremonies while adhering to safety guidelines, all presentations will be prerecorded. The online platform allows graduates to view their commencement ceremony as well as a performance by the UIC Band and videos of fellow graduates. Graduates will also be individually recognized for their accomplishments by creating a customized slide that can be shared with family and friends.
These virtual events are in no way intended to replace the in-person ceremonies. At the same time, we recognize that it may not be possible for all of our graduates to attend the rescheduled ceremonies. UIC is proud of all of our graduates and their accomplishments, and all summer and fall 2020 graduates are invited to celebrate online in December, in person once we are able to reschedule the ceremonies, or both.
Congratulations to the Class of 2020!
Information on UIC Virtual Commencement